Lexus Auctions Extremely Rare LC500 Convertible for Charity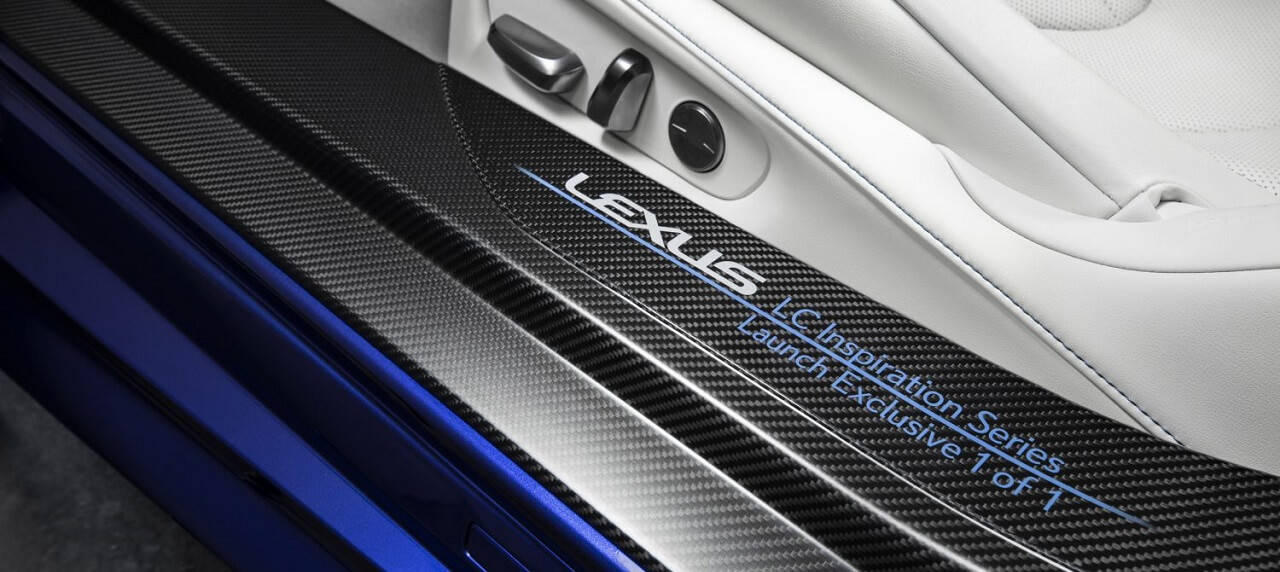 When Lexus took the covers off LC500 coupe, it left many jaws dropped. From the concept sensibilities, the performance-centric drivetrains, and all-around coolness, it easily became a much sought-after car.
But Lexus wasn't done yet leaving mouths agape, and in 2018, Toyota's luxury car arm debuted the coupe's convertible version. Suffice to say, when it finally made it to America during last year's LA Auto Show, it sent a lot of Lexus fans into a frenzy.
Unfortunately, the coupe that was on display was just a one-off, and it was only designed to make the rounds of the auto show circuit. There will be no more of that type of Lexus LC500 coupe convertible to be made—at least not one that's based on Structural Blue Inspiration Series and features carbon fiber scuff plates marked with "LC Inspiration Series Launch Exclusive 1 of 1," along with a custom-made Aluminum Hardcase Zero Halliburton luggage set, to name a few of its unique features.
©pressroom.lexus.com
Of course, you can always go for the 2021 LC 500 Convertible set to go on sale sometime during the third quarter, the one that's limited to just 100 units. But if you're after an even rarer bird, then you better make sure you place your bid at the upcoming Barrett-Jackson auction in Scottsdale, Arizona this January 17 for Lexus's one-of-a-kind LC Convertible.
©pressroom.lexus.com
As the first of the LC500 coupe convertibles, the car comes with vehicle identification number (VIN) 100001. That alone is enough to send collectors raise their bidding paddles, but for those that need more convincing, the car also comes with a unique semi-aniline leather interior, custom blue brake calipers, and the breathtaking Structural Blue paint finish that Lexus designed to be the deepest blue color paint on the market.
©pressroom.lexus.com
To provide further enticement, Lexus is also including a photo portfolio of the LC500's production run, and some driving lessons with race legend Scott Pruett thrown in for good measure.
As for where the proceeds of the auction will go to, Lexus says that it will be split between Boys & Girls Clubs of America and the Bob Woodruff Foundation.
Lexus provides this information for those interested to bid:
"The vehicle will go on the auction block at approximately 4:30 p.m. Mountain Standard Time on Friday, January 17. The vehicle auction page can be found here. Those interested in bidding can do so by either registering as a bidder on Barrett-Jackson.com (click on "Bid") or on-site in the auction office. In addition to in-person bidding, there are online, phone and absentee options available. The auction can also be viewed live via the Livestream on the home page of Barrett-Jackson.com."
©pressroom.lexus.com