Pay as Low as PHP78,000 for a New BAIC!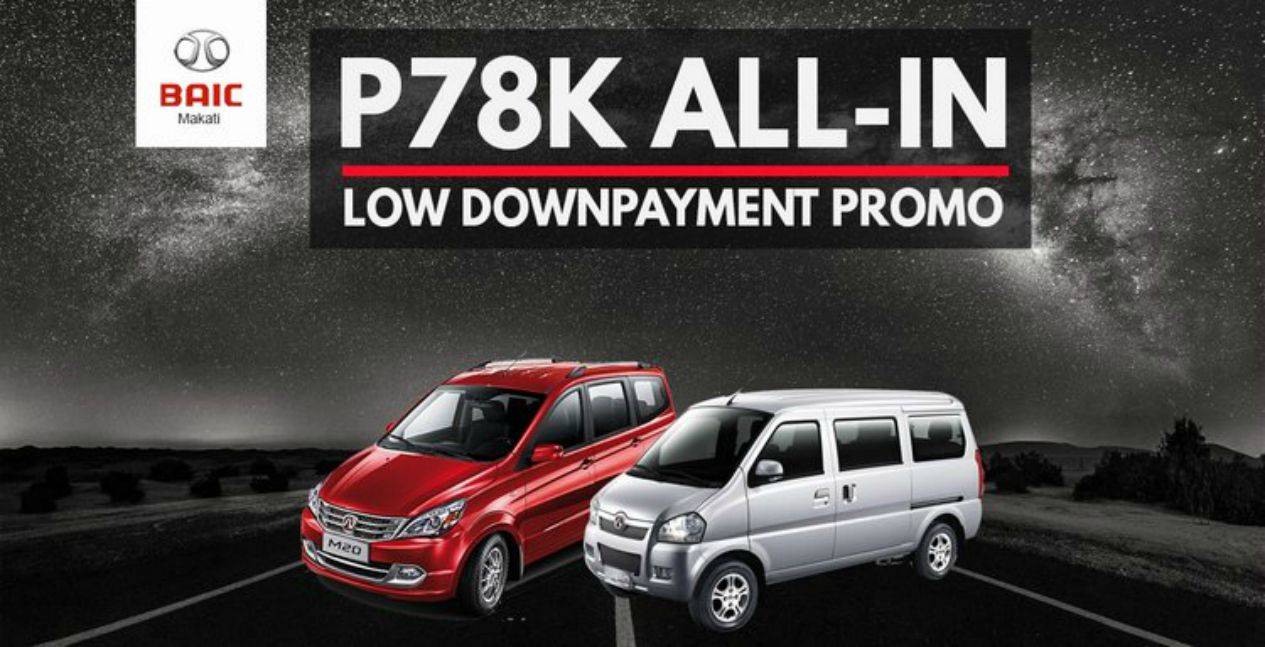 BAIC Makati, the official distributor of Chinese-made BAIC automobiles in the country, offers you an all-in low down payment promo that lets you drive home a BAIC M20, MZ45, and MZ40 for just PHP78,000! This all-in promo, brought to you exclusively by BAIC Makati, includes:


three years LTO Registration


one year Comprehensive Insurance with CTPL


Chattel Mortgage Fee


Tint


Matting


Seatcover


EWD


Check out this unbeatable promo today by clicking on this link. The link comes with info on how much you'll have to pay for the car in three-, four-, and five-year payment arrangements. A blank form is also available for you to send your inquiries and contact a BAIC Makati representative.