Petron Blaze Racing Team rules Class 2 category in 12-hour endurance run
The Petron Blaze Racing Team bagged the championship for Class 2 in the recently concluded Petron Kalayaan Cup endurance race held last June 12 at the Clark International Speedway.
The team, driving a Honda Civic EK with a surplus engine, was made up of pilot-businessman-race car driver Mon Dimapilis, Jevoy Moreno, Mikko Rayo, Moses Dumaguing, Powee Base, and Rod Chang. This team covered 241 laps within the 12-hour period, besting its rivals in the class.
To note, the Petron Blaze 100 is the official fuel for the endurance run, giving all the competitors the same high-performance advantages offered by the 100-octane pure gasoline. But according to Petron, the additional advantage was that the team used Petron Blaze Racing engine oil as lubricant— which it claimed as the "winning combination."
Dimapilis shared that the team started using Petron Blaze Racing oil since the car preparation and shakedown made early this year to properly tune the engine and optimize its performance.
Petron claimed that during the race, the team was confident that the engine would be able to handle the extreme conditions posed by the endurance run due to its outstanding properties in terms of thermal stability, viscosity, and overall engine protection.
"In the past, using other oil brands, we needed to top up around three liters within 12 hours. Using Petron Blaze Racing oil, we only needed to add one liter. For everyday use and in practical terms, this means that Petron Blaze Racing is also actually more economical because it is more long-lasting while delivering superior performance. We did not experience any knocking, pinging, or detonation," Dimapilis explained. "The engine was able to endure the high rpms and track heat, while maintaining efficiency. More importantly, we were able to maximize the high-octane formulation of Petron Blaze 100 through consistent fuel burn."
Dimapilis noted that despite using an old surplus engine, they were still confident that the engine would not overheat and would continue to run smoothly during the course of the race by using Petron Blaze Racing oil. "Matched with the high-performance Petron Blaze 100 gasoline, we could feel the instantaneous engine response, smooth acceleration, and greater power," he mentioned.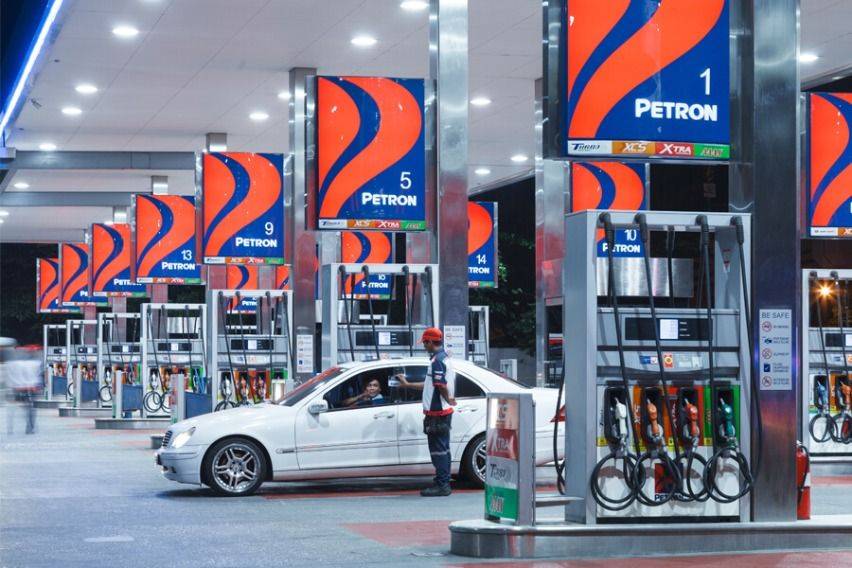 Further, the team was happy with the showing in the 12-hour endurance run — a testament of the strong combined performance from Petron Blaze 100 gasoline and Petron Blaze Racing engine oils — and is optimistic that it will do well in the motorsport campaign set for this year.
"Using Petron Blaze Racing oil, we have a very healthy engine with the same power output when dyno-tested before and after the punishing 12-hour endurance run. This means there was no degradation in engine performance. Plus, of course, using Petron radiator coolant, we also added an extra layer of protection to our cooling system," Dimapilis expounded.
Photos from Petron Corporation
Also read:
Toyota PH partners with Petron Blaze 100 in Toyota GR GT Cup
Exclusive motorcycle lanes now available at 135 Petron stations
Petron Offers Marvel Collectibles in Time for Avengers: Endgame (Updated)