Petronas Yamaha SRT's Fabio Quartararo Tops Sepang MotoGP Test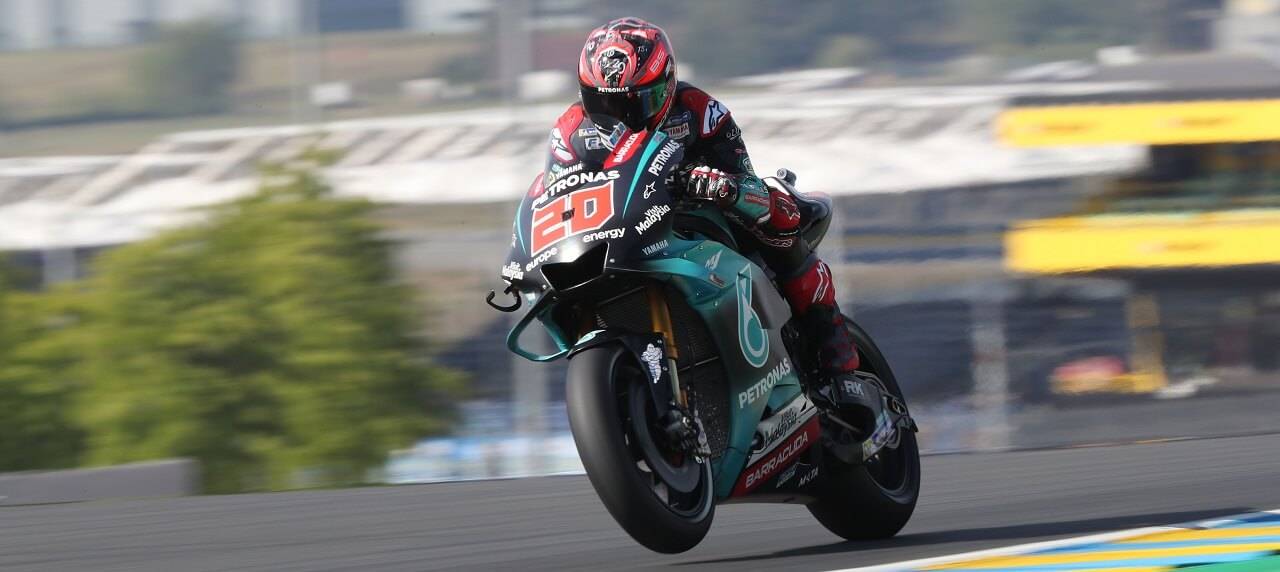 The three-day opening MotoGP test of 2020 has come to a close, with Frenchman Fabio Quartararo coming out the fastest. Quartararo took the top spot for all three days of testing, putting the Petronas Yamaha Sepang Racing Team in an enviable position as they gear up for the start of the MotoGP season next month in Qatar.
On the third and last day, Quartararo put up a lap time of 1:58.349—numbers that almost surpass the fastest lap ever completed at the Malaysian racing venue (1:59.661, Valentino Rossi, 2019). From the beginning of the race, Quartararo seized the opportunity from his position as one of the first riders out to improve upon his previous lap times, which were already his best prior to his third run.
sepangracingteam.com
"We did a long run of 12 laps in the hottest conditions when there was nobody on track. It was not bad: our pace was high 1min 59sec and low 2mins, it was 55 degrees on track and nobody else was riding so it was probably the worst track conditions we had today," Quartararo said at the end of the day. "We are working in a really good way to improve the speed and hopefully in Qatar we will take another step forward."
"My goal now has changed a little bit; we want to have better long run pace, because we now know over one lap we are fast. Overall, I'm really happy with the first test of the year with the 2020 bike," he explained further.
sepangracingteam.com
Quartararo has no time or reason to rejoice, however, as Honda Castrol's Cal Crutchlow and Team Suzuki Ecstar's Alex Rins were hot on his heels. Englishman Crutchlow nabbed second place at 1:58.431, just 0.082 secs shy of Quartararo's time. Meanwhile, the Spaniard Rins crossed the finish line at 1:58.450, ending the test within 0.345 secs of the first placer.
Quartararo's teammate, Italy's Franco Morbidelli, was sidetracked by front-end chatter in his bike. His initially planned morning run—supposedly alongside his teammate—had to be moved to the afternoon, where he proceeded to enjoy more laps on his Yamaha YZR-M1 and finished the day with a total of 58 laps on the board. His best time was a 1min 58.838 secs, which in an exceedingly close session. Morbidelli is at 13th spot after the test run—just 0.489secs shy of Quartararo.
I feel quite happy about this test as we've been working a lot and we understand many things on the new bike," Morbidelli said. "I also already feel that I have good confidence with the new bike. We didn't use the super soft tire today to make the time attack, we used it yesterday just for normal running. So I think that is why we are not higher up the timings today. But even with the normal tire on the time attack our pace is not so far off the top."
"I understand a lot from these three days and we know what we need to work on in Qatar. It has been overall a good test and I look forward to Qatar now and we try to do a good job there also," Morbidelli added.
With testing at Sepang now concluded, PETRONAS Yamaha SRT will have to some time to assess collected data before turning their attention to the next MotoGP Official Test in Qatar occurring on the 22nd to the 24th of February. Qatar will be the last test before action gets underway at the first round of the MotoGP season, also held in Qatar from March 6 to 8.
sepangracingteam.com