PH models unaffected by latest Mazda recall in US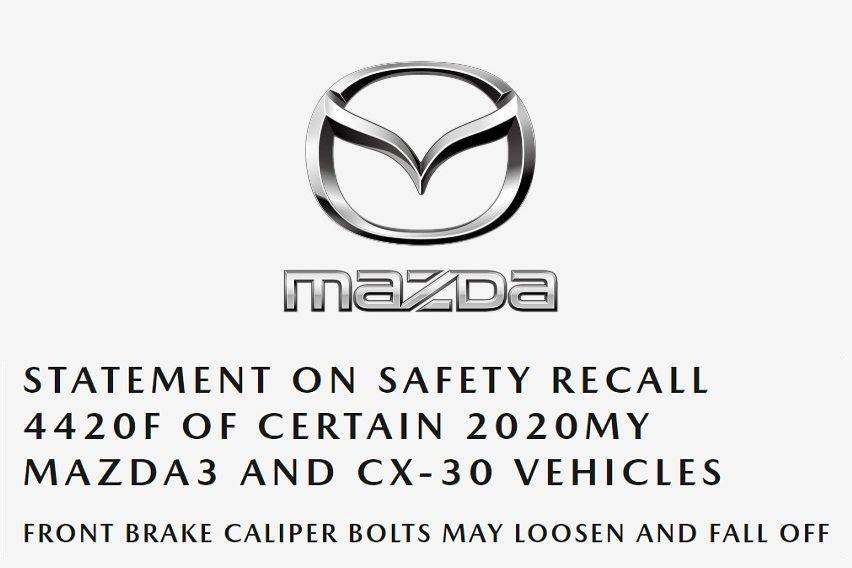 Mazda USA is recalling certain units from the 2020 model year of its CX-30 and Mazda3 for possible brake issues.

According to the Japanese car maker, 16,233 CX-30s and 7,803 Mazda3s are included in the recall, as the units may suffer from a manufacturing assembly process error where the brake caliper mounting bolts may have been tightened improperly.

Left attended, the faulty bolts can loosen, causing metal-on-metal friction between the loose caliper and the wheel.

Ultimately, the loosening can result in the bolts lost during travel, reduced braking performance, and reduce vehicle control, which increases the risk of collision.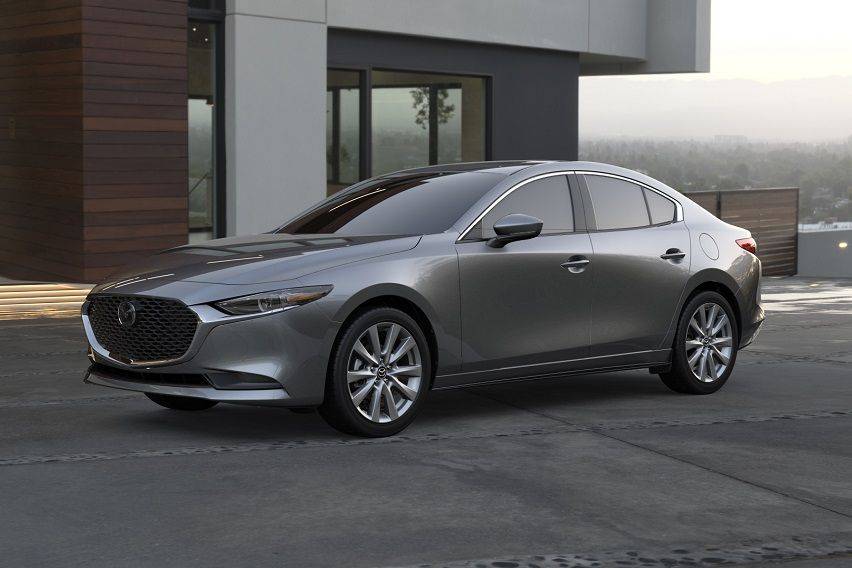 Mazda North American Operations (MNAO) filed the defect notification with the National Highway Traffic Safety Administration (NHTSA). The recall has been given the code number 4420F for easy reference.

Mazda car owners may hear abnormal grinding or rattling noises coming from the wheels due to the brake caliper rubbing against the wheel and other vehicle components.

With the recall announcement, Mazda is giving the vehicle owners the option to either bring their car to their nearest Mazda dealer for inspection or tighten the bolts themselves according to the manufacturer's specifications.

Mazda USA reports that no accidents or injuries have occurred as of the date of the recall's announcement.

The 2020 CX-30 is also being issued a separate recall for a possible fuel leak issue. Under Mazda's recall number is 4520F, certain 2020 CX-30 models equipped with AWD may have the fuel evaporative vent hose disconnected to the fuel sender unit due to an improper manufacturing process at the fuel tank manufacturing plant. When fully refueling the vehicle, liquid fuel will eventually fill the charcoal canister, resulting in a leak.

A fuel leak from the canister in the presence of an ignition source may increase the risk of a fire. Mazda estimates that approximately 12,097 2020 Mazda CX-30 units are affected in the US.

As with the earlier recall, Mazda claims that no accident or injury have been reported as a result of this defect.

Mazda's cars destined for the North American market are built at its manufacturing plants in both Japan and America, which means Philippine-market CX-30s and Mazda3s are not affected by the recall as our units come from Mazda's factories in the Southeast Asian region.

Meanwhile, Mazda Philippines head honcho Steven Tan assured that the local counterparts are not affected to customers need not to worry. 

"Japan already notified that our cars from Japan are not affected by the recall. Only US cars built in Mexico," Tan told CARMUDI PHILIPPINES. 

With report from Ruben Manahan IV