PIMS 2018: Nissan Navara Warrior X is Ready for a Pickup Slugfest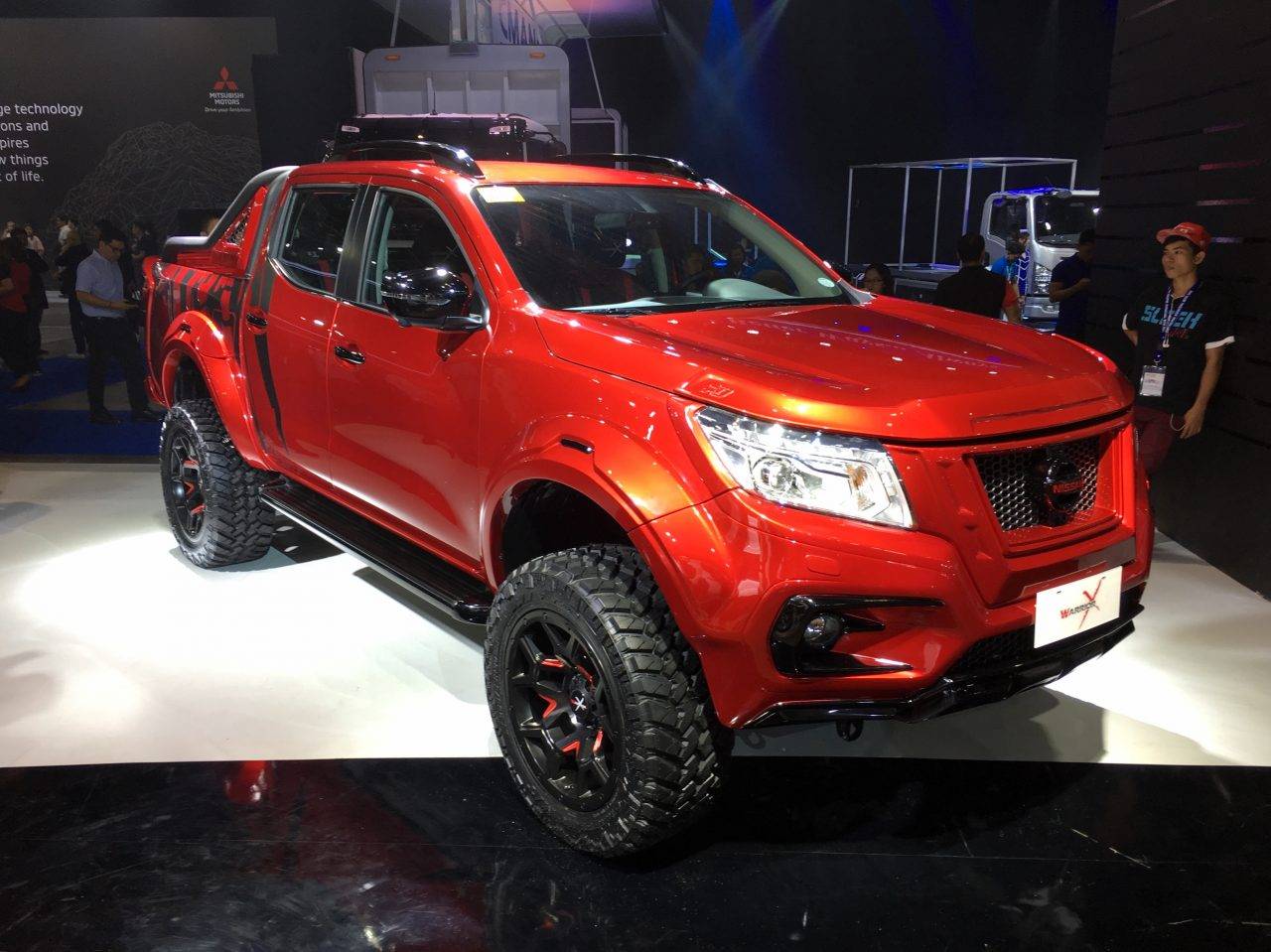 The 7th Philippine International Motor Show (PIMS) is packed with several surprises. Nissan Philippines Inc. is one of the manufacturers that brought a lot of surprises--surprises such as the 370Z Nismo and Juke Nismo. However, Nissan isn't contented with just that as it revealed the Navara Warrior X.
Sporting a red exterior paint, the Warrior X looks like it just came from a slugfest at the back alley of the World Trade Center in Pasay City. The bloody red paint is complemented by customized body kits that makes the Warrior X an ultimate off-road machine. Of note, all custom kits of the Navara Warrior X are done locally. The aggressive exterior of the Navara Warrior X is highlighted by the restyled front fascia that comes with a large and muscular bumper. It is also fitted with a rear spoiler, roll bars, and more prominent fender flares.
Base on the exterior alone, the Navara Warrior X could go head-to-head against the pickup truck that's a fan of the Toronto Raptors. However, Nissan has yet to announce if it will offer the Navara Warrior X in the market. The company also didn't release an estimate price of the pickup truck.
Other than the Navara Warrior X, Nissan also revealed the Terra S. The Terra S is a customized version of Nissan's seven-seater SUV. It has blacked-out headlights along with a matte exterior. On the other hand, the Terra helped Nissan Philippines to register an all-time high in sales last August 2018. Nissan says it managed to yield 4,500 units sold last August.