PNP to Enforce Number Coding in Camp Crame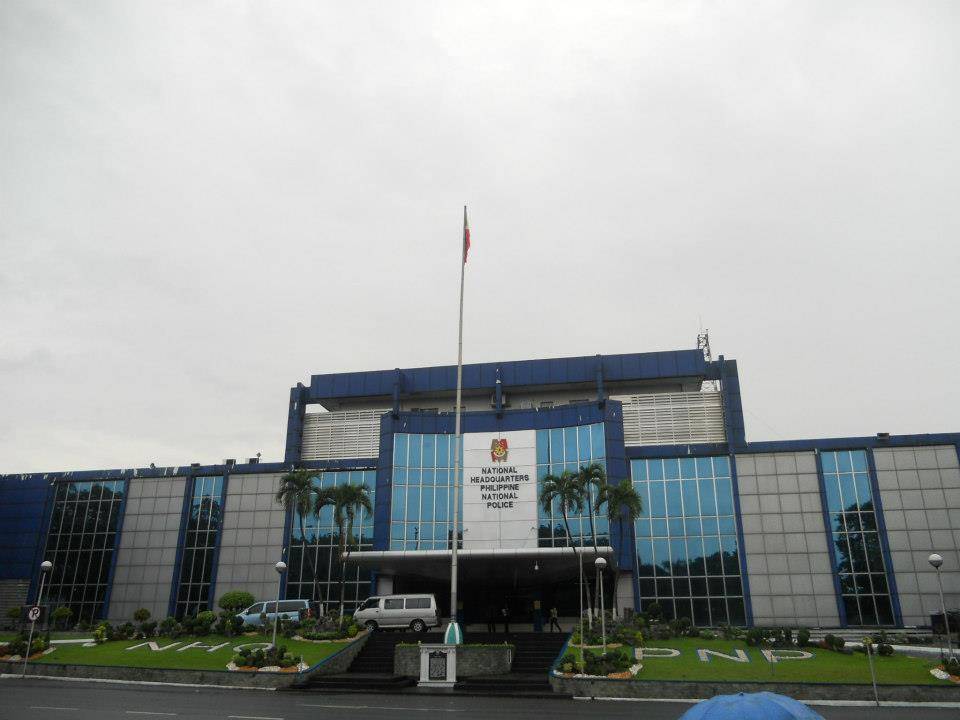 The Philippine National Police (PNP) will implement the Unified Vehicular Volume Reduction Program (UVVRP), commonly known as the 'number coding scheme' inside Camp Crame beginning Monday, June 3, to ease parking woes.
Brig. Gen. Rene Pamuspusan, Headquarters Support Service (HSS) director, said that under the scheme, vehicles will be banned from entering Camp Crame on a certain day of the week depending on the last digit of their plate numbers.
Much like the Metropolitan Manila Development Authority's (MMDA) number coding scheme, vehicles with plate numbers ending in 1 and 2 are banned to enter on Monday; 3 and 4 on Tuesday; 5 and 6 on Wednesday; 7 and 8 on Thursday; and 9 and 0 on Friday.
"We advise all Camp Crame-based personnel and clients that all vehicles with license plate or conduction sticker with last digit are prohibited in entering the camp on the specified date from 4 AM to 7 PM," said Pamuspusan in a statement on Friday, May 31.
He also clarified that vehicles of personnel assigned in Camp Crame with designated parking slots are exempted from the number coding.
"However, we will issue new passcards to determine their respective parking slot numbers," he added.
Around 5,412 vehicles enter Camp Crame everyday, surpassing the 2,043 parking slots of the PNP's national headquarters, according to the HSS Operations and Management Division.
This results in a variance of 3,369 vehicles which have no parking slots.
Majority of the vehicles entering the police main camp are those owned by active PNP personnel, the data added.
At least 3,247 vehicles entering Camp Crame daily are from active policemen, 945 vehicles are owned by retired policemen, while 1,220 vehicles are from civilians who avail of the different services being provided by the PNP.
Currently, there are two multi-level parking buildings that are being built inside Camp Crame. One is located at the PNP Transformation Oval which can accommodate 260 parking slots when finished while the other one is situated at the PNP Training Service which will provide 190 parking slots.
However, even if the two multi-level parking buildings are finished, it will still not be enough to address the parking issues at the main camp, Andiso said.
"Summing up the two multilevel parking [areas>, an additional 450 parking slots will be added to the existing parking slots within Camp Crame for a total of 2,493 [parking slots> which is still not enough to [accommodate> all the estimated 5,000 vehicles entering Camp Crame," he noted.
Andiso said the implementation of the number coding scheme was ordered by no less than PNP Chief Gen. Oscar Albayalde.
"This UVVRP or number coding scheme is implemented by the HSS but this is under the instructions of the Chief PNP during the directorial staff conference last April 28," he said.
Andiso added that the number coding scheme will likely be implemented for good.
Other exemptions based on the new directive of the PNP-HSS are the following:
-PNP and AFP marked vehicles;
-Government vehicles with government plates or LTO stickers indicating the name of the government office;
-Vehicles used by foreign diplomats with diplomatic plates;
-Vehicles carrying persons needing immediate medical attention;
-Official and marked media vehicles; and
-Vehicles of private entities such as Landbank, PSSLAI, AFPSLAI, and others inside the camp with designated parking slots.