Provincial Bus Ban Dry Run on EDSA Pushes Through as 15 Operators Confirm Participation
The Metropolitan Manila Development Authority (MMDA) has pushed through with the provincial bus ban dry run on EDSA as the agency's general manager, Jose Arturo 'Jojo' Garcia, has confirmed that at least 15 bus operators have agreed to participate in the program last week.
Garcia clarified the MMDA will not enforce the bus ban in any way as the dry run is merely a promise from private bus operators and its outcome remains to be seen.
"I'm very confident na lahat ng umoo sakin, gagawin nila. Yun lang pinanghahawakan ko. Inoohan mo ko eh, eh 'di gawin mo. Umoo kayo. Sabihin mo sakin na hindi, okay lang naman sakin. That's why malalaman natin ito bukas (that everyone who said yes to me, will act on it. That's the only thing I'm holding on to. You told me yes, so do it. They said yes. If you told me no, it's okay. That's why we'll know more about this tomorrow)," Garcia said.
Garcia added that since the Quezon City Regional Trial Court's preliminary injunction took the power from the MMDA to intervene and manage the dry run, he said any untoward event cannot be blamed on them and may be blamed on the injunction instead.
"If ever magkaroon ng (there is) confusion, it is not our fault, this was well planned. Ilang araw na kami nag meeting niyan (We had meetings about this for days)," said Garcia. "I think it's the injunction, it's not us. Kasi kung wala itong papel na ito, tuloy pa rin bukas ng maayos (Because if this paper did not exist, we would be able to properly hold the dry run tomorrow)."
To help in the voluntary dry run led by the participating bus operators, the MMDA will deploy its personnel as dispatchers in interim terminals and as traffic enforcers along Edsa.
"Our enforcers are ready, we will deploy people. Magde-deploy kami dun ng mga tao namin dun sa mga interim. Hindi bawal mag deploy diyan kasi it's a terminal. Naka-ready si Bong (Nebrija) diyan sa EDSA. Naka-ready ang CubMa (task force Cubao-Makati), nakausap namin. (We will deploy people in the interims. We're not prohibited from deploying enforcers there because it's a terminal. EDSA traffic chief Bong Nebrija will be ready in EDSA. Task force Cubao-Makati will be ready, we spoke with them)," Garcia shared.
He added there will be at least seven dispatchers from the MMDA in interim terminals "at any given time."
The dry run will follow the schedule previously set by the MMDA which meant the provincial bus ban will begin at 4 AM and end at 10 PM.
A meeting will be held tomorrow, Thursday, August 8, to discuss the outcome of the voluntary dry run.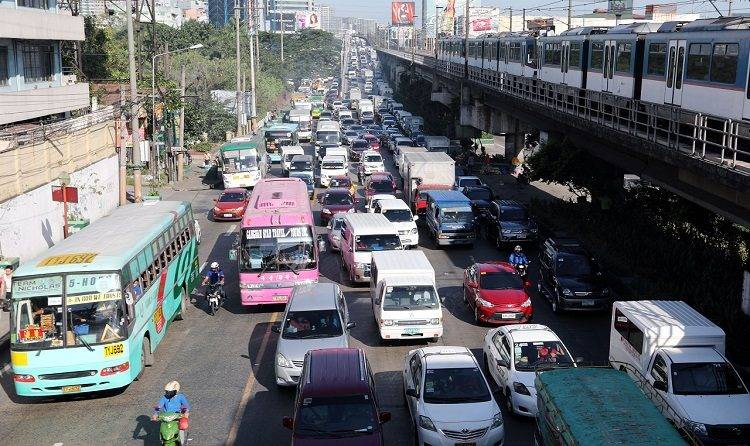 ©pna.gov.ph