Reduced tollbooth numbers at Bocaue Toll Plaza causes traffic snarl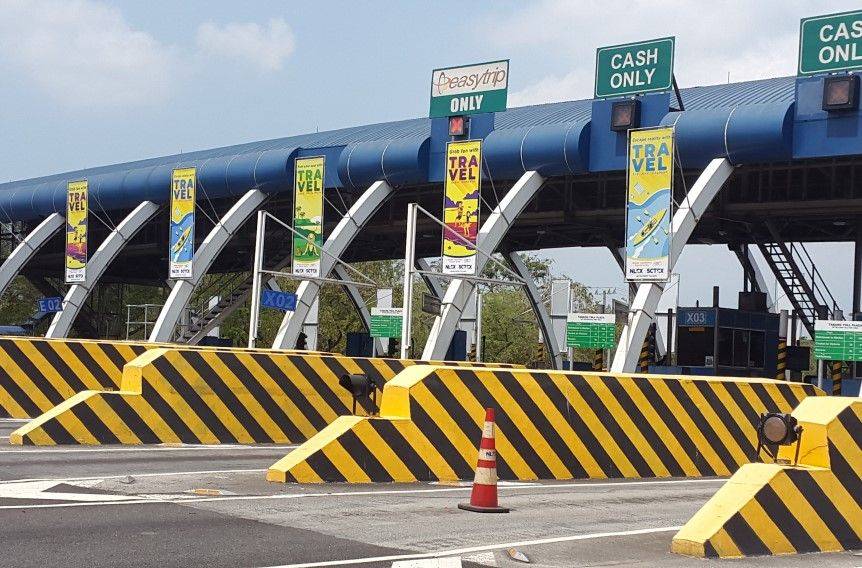 The North Luzon Expressway (NLEx) Corporation extended its apologies to the public after its decision to reduce the number of tollbooths accepting cash transactions at its Bocaue Southbound Toll Plaza led to hour-long vehicle queues at the location.
You may say that NLEx had no choice but to reduce the cash tollbooths after many of their tellers were forced to undergo mandatory quarantine.
NLEx conducts regular COVID-19 testing of its employees due to the very nature of their work. Although the company did not report how many of its tellers tested positive for the disease, the mandatory quarantine on its employees compelled the company to close 16 of its cash tollbooths at the Bocaue site.
The heavy traffic at the cash tollbooths prompted NLEx to remind vehicle owners to register their units up with the Radio Frequency Identification (RFID) system to reduce their queue times at the tollbooth plazas.
According to the company, only 25 to 30 percent of frequent NLEx users have RFID.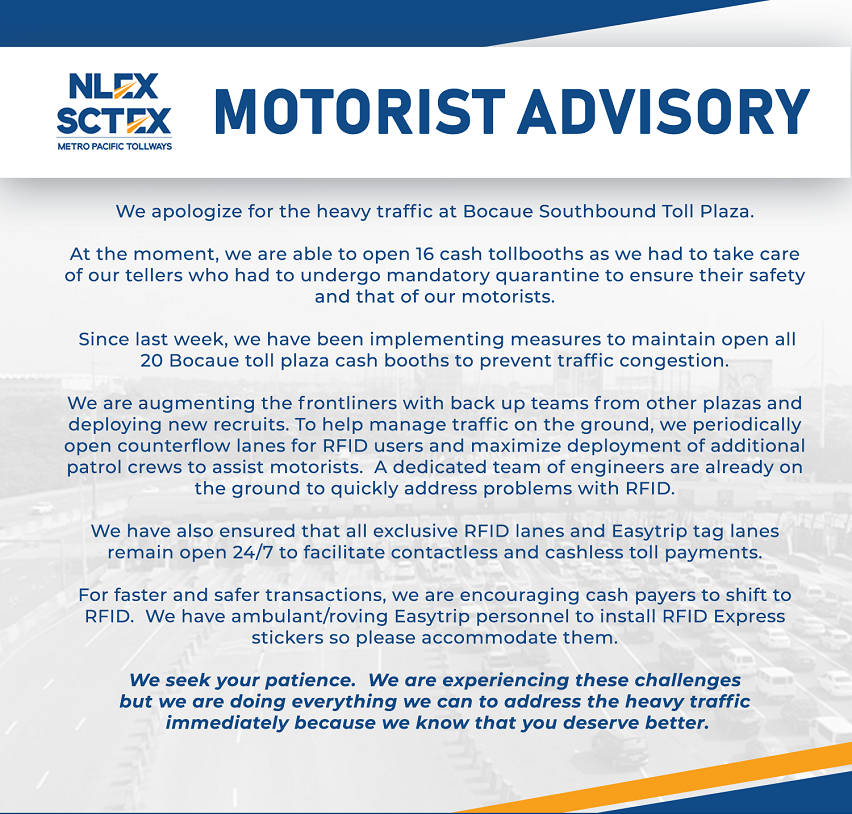 Photo/s from NLEx Corporation, Philippine News Agency
Also read:
Should the Government Get Serious about Telecommuting as a Traffic Solution?
Read All
Featured Articles