How to Register Your Vehicle in the Philippines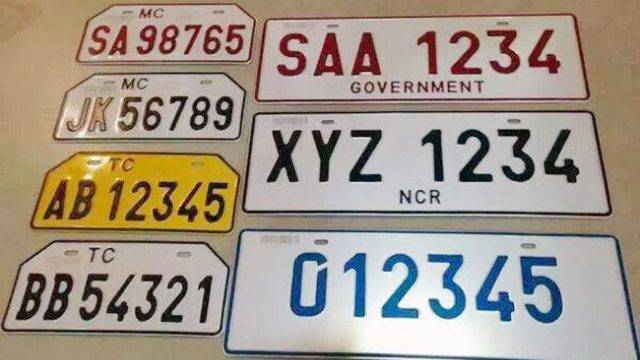 So you got your new vehicle, a car or even a motorcycle--now what? You have to make your ownership formal and official by registering your ride. But how do you register your new vehicle in the Philippines? Carmudi PH has compiled the step-by-step process to register your vehicle in the Philippines.
Ready your papers
© www.allaboutmoney.com
Most brand-new car owners let their dealers take care of car registration to save time and hassle. However, if you prefer to do it yourself, the first thing you need to do is to prepare the necessary documents needed in order to register your car.
Based on the 2020 requirements set by the Land Transportation Office (LTO), you should have the following documents when registering your Brand New Locally Assembled / Manufactured Completely Built Units (CBU) / Imported CBUs / Brand new local imported trailer:
1. Original Sales invoice
2. Original LTO Copy or electronically transmitted appropriate insurance Certificate of Cover (COC)
3. Original Philippine National Police -Highway Patrol Group (PNP-HPG) Motor Vehicle (MV) Clearance Certificate and Special Bank Receipt (SBR)
4. Original Certificate of Stock Reported (CSR)
5. Payment Reference Number if payment is made through e-PAT
Carmudi PH has listed some of the more popular car insurance companies in this post. Do note that LTO requires you to have a CTPL of at least P950.
Vehicle Registration Fees
Here are the fees you will pay when you register your vehicle. Note that the actual cost will depend on your car's weight and age, while the final cost will depend on your evaluator.
Initial fee: PHP 1,000/category
Stickers and tags: PHP 50 each
Regular plate: PHP 450
Know your schedule based on the plate number
© ww.metrocebu.com.ph
If you bought a second-hand vehicle from a used car or used motorcycle dealership, you are not allowed to change its license plate. This rule is under the provisions of the Batas Pambansa Blg. 43: An Act Providing Number Plates to Owners of Motor Vehicles and Trailers.
This basically means that the car's license plate is meant to stay with it for its lifetime. However, reclassifying your car- from government to private, or from private to "for hire", etc. is permissible. When renewing or registering a used car under your name, your schedule is based on the license plate number:
| | |
| --- | --- |
| Plate Number's Last Digit | Month |
| 1 | January |
| 2 | February |
| 3 | March |
| 4 | April |
| 5 | May |
| 6 | June |
| 7 | July |
| 8 | August |
| 9 | September |
| 0 | October |
| | |
| --- | --- |
| Plate Number's Middle Digit | Weekly Deadline (Working Days of the Month) |
| 1,2,3 | 1st to 7th day |
| 4,5,6 | 8th to 14th day |
| 7,8 | 15th to 21st day |
| 9,0 | 22nd until last day of the month |
Do note, however, that practices in the Philippines do not necessarily require re-registration of a used car under your name. Most of the time, a deed of sale will suffice.
Stencils, Emission Testing
© www.philippines-addicts.com
Going to the LTO requires preparation for the long lines ahead inside their office; bringing snacks is preferable. Then head to the emission testing center (or have it accredited at any emission center) and pay the emission fee of around P410.
Stencilling is also part of the LTO service or of the government affiliated emission firm. It is usually free (unless you give the LTO personnel a tip).
Car testing usually takes around an hour to an hour and a half. Get the results before going to the next stage.
Present your documents
© onlinefixation.blogspot.com
Go to the LTO inspector officer, who upon showing your emission test papers, will show you to the LTO cashier. Give the teller your documents (OR, CR, CTPL, emission result) and let it be processed. Wait for your number to be called and pay the registration fee, which will be based on the type of vehicle, class, and weight.
Remember to always follow the LTO deadline discussed above, as a late registration can cost you a penalty of PHP200 if you have missed your deadline by a week. However, if your payment is delayed by more than a month, the LTO will fine you a 50 percent MV User Charge (MVUC).
Do note that you can also renew or register at any LTO District Office in another district, say for convenience sake (i.e. shorter lines). However, you need to pay PHP100 for change of venue of your vehicle registration.
Motorcycle registration fee
Registering your motorcycle also follows the same procedure. However, their fees can be different, depending on your TPL provider and the LTO office location. One motorcycle registrant in Lucena, for example, posted his payment as follows:
| | |
| --- | --- |
| Emission test | P450 |
| TPL (tricycle) | P700 |
| LTO registration fee | P442 |
| Change venue | P100 |
| Total | P1,692 |
Updated as of June 29, 2020 by Cherryl Anne Cruz