Renault Showcases K-ZE EV at Auto Expo 2020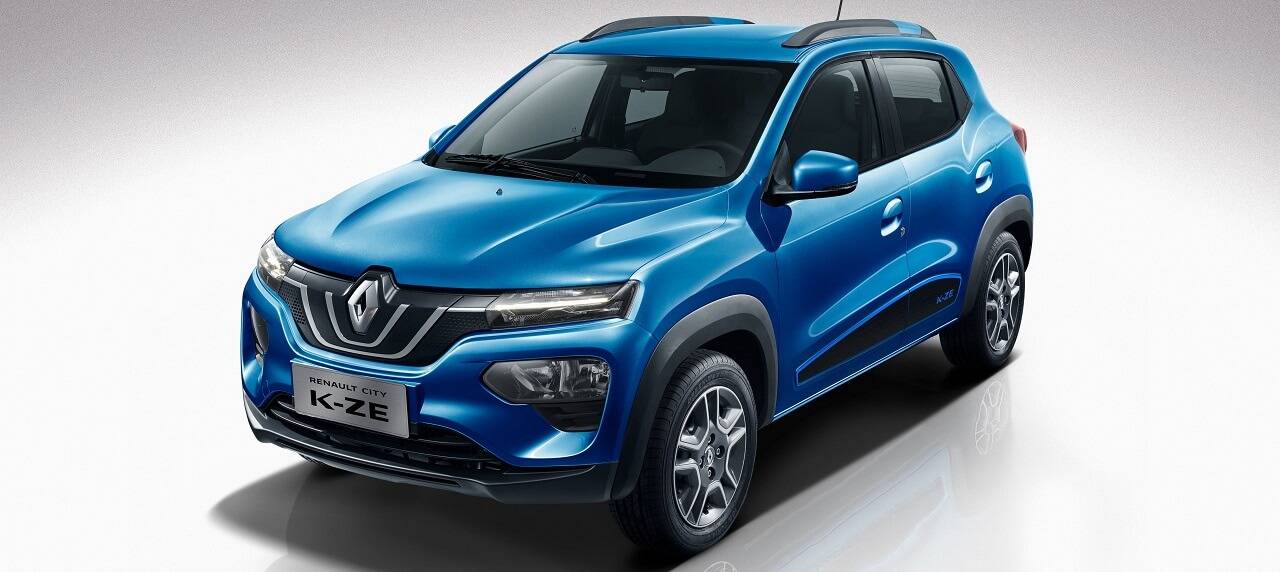 Electric vehicles continue to grow in popularity, and worldwide, car manufacturers are scrambling to meet demands. The situation is no different in India, and if this year's Auto Expo is any indication, electric cars could soon become mainstream, and internal combustion engines (ICEs) the exception.
Renault shows where its heart lies by showcasing the K-ZE (Kwid Electric) at the underway Auto Expo 2020. Naturally, the car looks a lot like the facelifted Kwid already on sale in the South Asian nation.
Dimension-wise, the K-ZE is pretty much the same as the Kwid, save for the wheelbase and ground clearance, which is 1mm longer and 33mm taller, respectively. Exterior-wise, there's very little to tell the two cars apart, save for the redesigned grille.
Inside, the the K-ZE also features the same design and layout, including an 8-inch touchscreen infotainment system, with 4G WiFi and voice recognition.Even the on-board tech is the same, from Renault's Easy Link smart connect system, in-built air quality control system and advanced safety features like high-temperature automatic cut-off that protects the battery pack from overheating.
There's also the familiar piano black finish found in the standard Kwid, and the dash is made up of a fully digital instrument panel screen, manual AC, mode selector knob front and center, and the aforementioned 8-inch touchscreen infotainment system.
Drawing power from a 26.8kWh lithium-ion battery pack and all-electric powertrain, the K-ZE delivers 44 hp and 125 Nm, along with a claimed range of 271 kms.
What's great about the K-ZE's battery pack is that it allows for both AC and DC charging, which means you can practically charge the car on any type of outlet. That's a handy feature to have especially for those who frequently travel long journeys.
Using AC fast charging, the K-ZE can reach 100 percent charge in four hours using a 6.6kWh power source. DC charging further speeds up charging time from 30 to 80 percent in just half an hour.
Aside from the electric car's reveal, Renault has not released much information regarding its launch in India. Auto industry experts are speculating it that it will go on sale sometime in 2022 and cost around INR 10 lakh (approx. PHP 714.7k).