Rock Ed PH supplies Caltex stations with all-natural disinfectants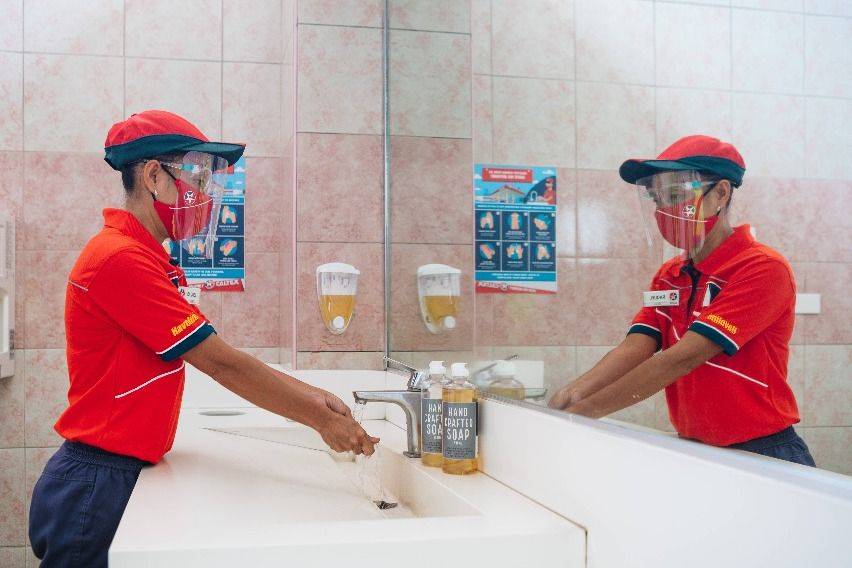 Caltex, marketed locally by Chevron Philippines Inc. (CPI), has partnered with volunteer group Rock Ed Philippines for the latter to to supply select service stations with all-natural liquid hand soaps and surface cleaners.
The liquid hand soaps are produced by a local organic soap distillery. Based on their statement, the liquid soap provided to Caltex is "mild enough not to dry the hands to encourage frequent handwashing but strong enough to keep microbes at bay."
The Caltex stations supplied with the soaps from Rock Ed Philippines are located on EDSA corner Scout Borromeo, Quezon City, Km. 62 South Bound, San Felipe, San Fernando City, South Luzon Expressway (SLEX), South Antonio, San Pedro, Laguna and Poblacion, San Pascual, Batangas.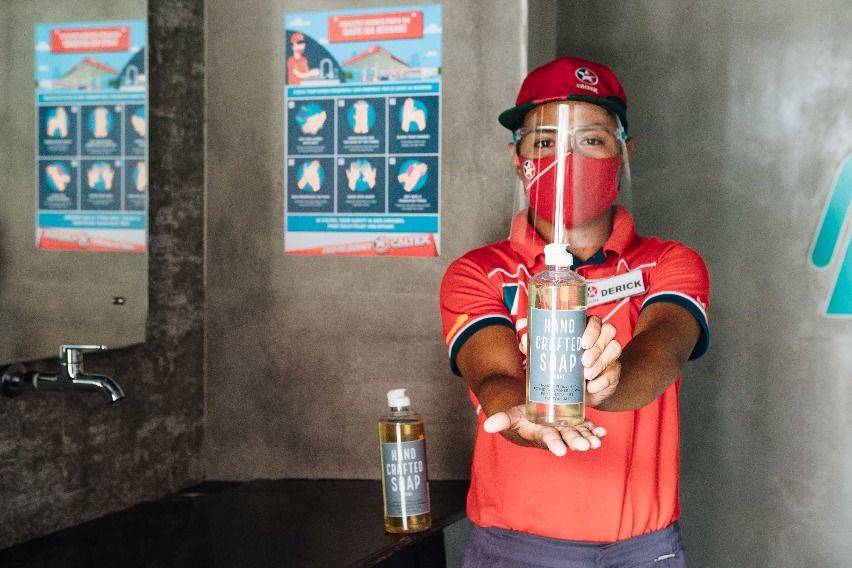 The abovementioned stations have free handwashing areas for customers and staff. Such initiative serves as another safety measure put up by Caltex and Rock Ed.
To note, Caltex has put in place hygiene standards, regular temperature checks, observance of social distancing, and frequent sanitation of areas with high human touchpoints in their stations. Aside from that, customers are also being encouraged to use contactless payment methods.
Rock Ed Philippines is a multi-project creative collective guided by the UN Sustainable Development Goals that is partnering with gas stations to supply hand soaps in handwashing areas, encouraging the public to regular wash hands to curb possible transmission of viruses which can cause diseases.
To easily locate the nearest Caltex station, motorists can download their own locator app, available on both Google Play and App Store. Find out more about Caltex at http://caltex.com.
Photos from Chevron Philippines Inc.
Also read:
Caltex gives motorists Fuel for Fuel… literally
Select Caltex stations to give PNB credit card holders rebates upon refuel
Caltex continues to grow reach, opens 15 retail sites in 2020 so far
Read All
Featured Articles