Rolls-Royce Presents 'King of the Night' Photography Featuring Cullinan Black Badge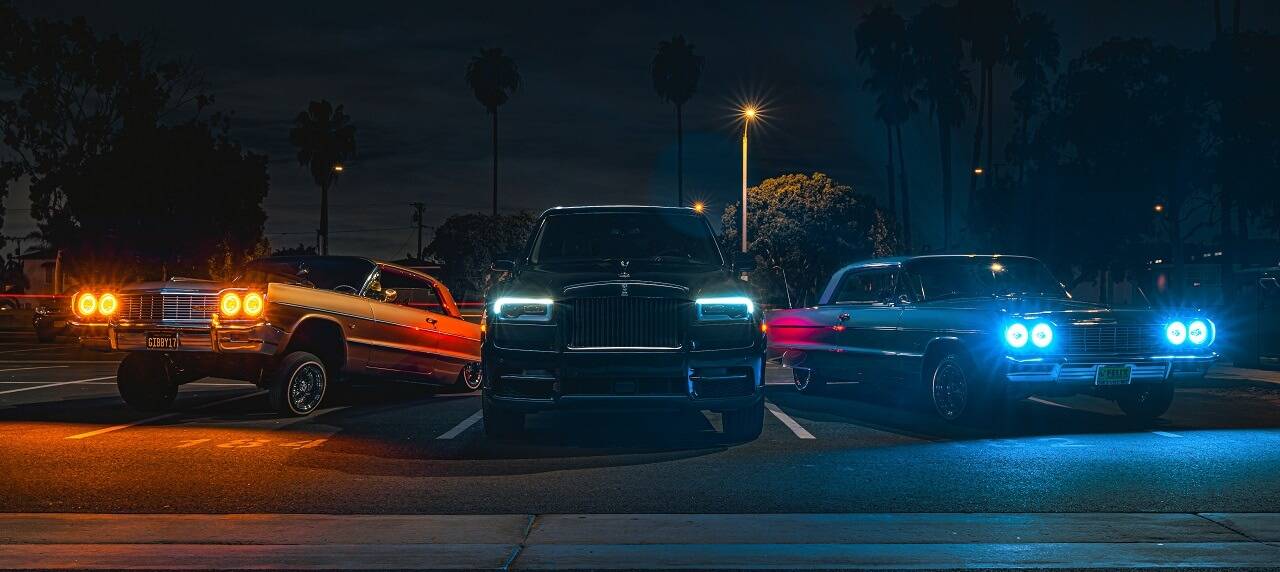 Rich people are people too, and as such, they come in all different sorts. There are famous rich people, there are infamous rich people, and there are those who are downright heinous.
Rolls-Royce's Black Badge motor cars look like they were tailor-made for the latter.
press.rolls-roycemotorcars.com
To capture the subverted codes of luxury and unapologetic lifestyles lived by such individuals, Rolls-Royce tapped on the talents of subculture photographer Mark Riccioni to create a pictorial series of the Rolls-Royce Cullinan Black Badge, which the luxury carmaker describes as "created for this group of remarkable men and women, many of whom have come to describe the Black Badge aesthetic and philosophy as an automotive subculture in its own right: one defined by uncompromised luxury, unrelenting power and darkness."
press.rolls-roycemotorcars.com
Riccioni's photographs are meant to celebrate the arrival of this transformative motor car, showcasing the Black Badge Royce car greeting fellow automotive subcultures in Greater Los Angeles, California.
Riccioni takes striking images of the Black Badge Cullinan in its natural environment—under the cover of darkness.
press.rolls-roycemotorcars.com
"The things that connect us are always more powerful than the things that separate us," says Riccioni. "This series is a wonderful demonstration of that."
"I selected each subculture because it shares the philosophies that inform the creation of a Black Badge Rolls-Royce. From the obsessive attention to detail lavished on a lowrider and visceral power of a hot rod to the bold execution of tuned imports and deeply personal customizations applied to 'brat'-style motorcycles," he added.
press.rolls-roycemotorcars.com
Helping bring the project to life is a team of designers, engineers and craftspeople belonging to the Home of Rolls-Royce in Goodwood, West Sussex, more specifically known as the Bespoke Collective.
Creating a unique Recreation Module for Riccioni's photo shoot, the team helped develop equipment specific to his photography requirements. These include a DJI Mavic Mini drone, 12.9-inch Apple iPad Pro and 16-inch Apple MacBook Pro for image capture and editing on location.
press.rolls-roycemotorcars.com
The team also supplied Riccioni's special item requests, which included Sennheiser PXC550 MkII noise cancelling headphones, Persol PO3225-S sunglasses, outerwear from streetwear brand Supreme and a water bottle. How these items relate to making exquisite photographs is something only the decadent wealthy will understand.
The automated Recreation Module was expertly trimmed in Forge Yellow leather to match the Black Badge Cullinan's interior colorway.
Riccioni's exhibit, titled 'King of the Night', will be on display at Rolls-Royce Motor Cars Beverly Hills, beginning March 2020, and will usher in an exclusive Rolls-Royce Black Badge private event.
press.rolls-roycemotorcars.com