Skyway third at-grade lane now open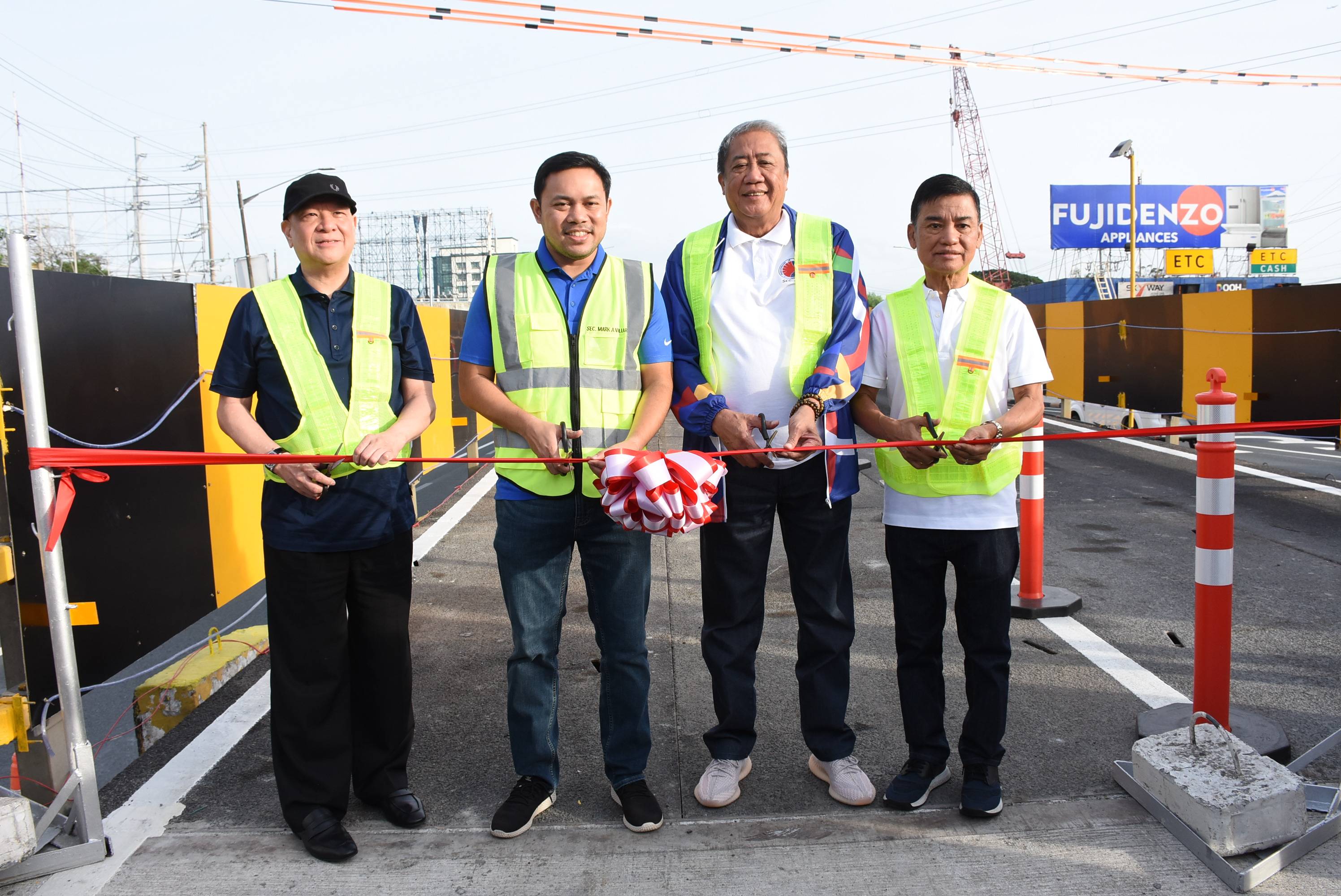 People to and fro south Luzon may start experiencing some ease in traffic as the San Miguel Corporation (SMC) has re-opened the third at-grade lane of the Skyway and inaugurated a new, two-lane steel ramp connecting the Alabang viaduct to the elevated Skyway. The latest addition will be utilized while construction of the Skyway Extension project is ongoing.
SMC president and chief operating officer Ramon Ang credited Department of Public Works and Highways (DPWH) Secretary Mark Villar, Department of Transportation (DoTR) Secretary Arthur Tugade, and Muntinlupa Mayor Jaime Fresnedi, for providing all the support needed to ensure that the additional lanes will be opened in time before the Christmas rush, a promise he made at the start of construction. "I know that our motorists from the south—Muntinlupa, Las Pinas, Cavite, Laguna, Batangas—have a hard time these past two months. Again, I sincerely apologize for the inconvenience this project has caused. Starting today, motorists from SLEX will have up to five lanes northbound during rush hours. This is already a big improvement from just three lanes at the viaduct, before the start of construction," he said.
"It is largely because of Secretary Villar and Secretary Tugade that we are able to open the new ramp and the third lane today," Ang said, citing that the DPWH even lent them construction materials for the steel bridge. Ang noted that traffic situation for Filipinos and the importance to address it. "Our population continues to grow. We add about 1 million new vehicles on our roads every year." " And yet we are still using the same main roads and inner roads from 30, 40 years ago. Fortunately, President Duterte understood the problem and appointed two of the most hard-working, and most dedicated people to handle Build Build Build," he said of Villar and Tugade.
A Php 10-billion project, the Skyway Extension project will extend the Skyway from Alabang to SLEX near Susana Heights and the Muntinlupa-Cavite Expressway (MCX). The project shall make room for an additional capacity of 4,500 vehicles per hour northbound, and an additional 3,000 vehicles an hour southbound. With the slated opening of the Skyway Stage 3 project from Buendia to the North Luzon Expressway in a few months, Ang said that motorists from the south will be able to take the Skyway Extension to bypass the Alabang viaduct and even Edsa. With the traffic measures now in place, Ang said construction of the Skyway Extension will advance. He appealed further to the public for their understanding. "To our countrymen, we are doing everything to fast-track construction and improve the traffic situation. It is a challenge, but we need to do it. We can no longer afford quick solutions, we need long-term solutions," Ang said in Filipino. "We all deserve better, and we will work to give you better," he added.