SMC waives 84k motorists' toll fees affected in RFID system failure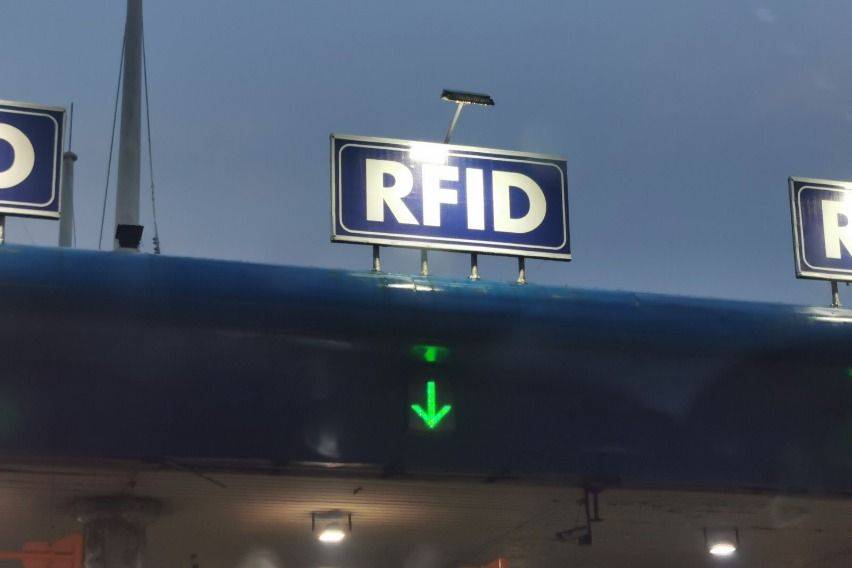 Motorists along portions of San Miguel Corporation (SMC)-operated expressways experienced heavy traffic jams early Thursday morning after the RFID system in the toll plazas bogged down.
KEY TAKEAWAYS
What caused the RFID system outage on portions of San Miguel Corporation (SMC)-operated expressways Thursday morning?
According to SMC, the system failure is because of a tear in its fiber optic system — as traced by its information technology teams.
What did the SMC do to ease congestion?
To ease traffic, SMC deployed additional manpower, opened the affected toll plazas and waived toll fees. They will also send refunds to affected motorists.
In a tweet from Skyway Operations and Maintenance Corporation (SOMCO) yesterday morning, the long lines at certain portion of South Luzon Expressway (SLEX), Skyway, Ninoy Aquino International Airport Expressway (NAIAX), and Southern Tagalog Arterial Road (STAR) Tollway were due to "invalid reading at ETC lanes," resulting network outage in its toll collection system.
In a statement, SMC Infrastructure apologized to all motorists that were affected by the aforementioned situation.
In its bid to ease the situation that time, the firm deployed additional manpower to address the situation, opened the affected toll plazas, and waived toll fees. According to SMC Infrastructure, around 84,000 vehicles passed through the expressways from 6 a.m. to 2 p.m.
"While the system was restored around 9 a.m., we decided to keep barriers at toll plazas up, to enable all affected motorists to pass through for free," the firm shared in the statement.
Further, motorists whose ETC accounts were deducted upon entry will receive electronic refunds in their Autosweep accounts, SMC said.
According to SMC, the system failure is because of a tear in its fiber optic system — as traced by its information technology teams. SMC Infrastructure is still studying the root cause of the cut, but initial investigations showed that a "major vehicular accident may have contributed to the situation."
Photos from Ruben D. Manahan IV, San Miguel Corporation
Also read:
How was the first day of cashless toll implementation? Generally smooth, Ang says
TRB conducts SMC Skyway Stage 3 toll readiness test
Close, open: Public perplexed over announcement of Skyway Stage 3 'closure'
Car Articles From Zigwheels
News
Article Feature
Advisory Stories
Road Test