Suzuki unveils updated Burgman 400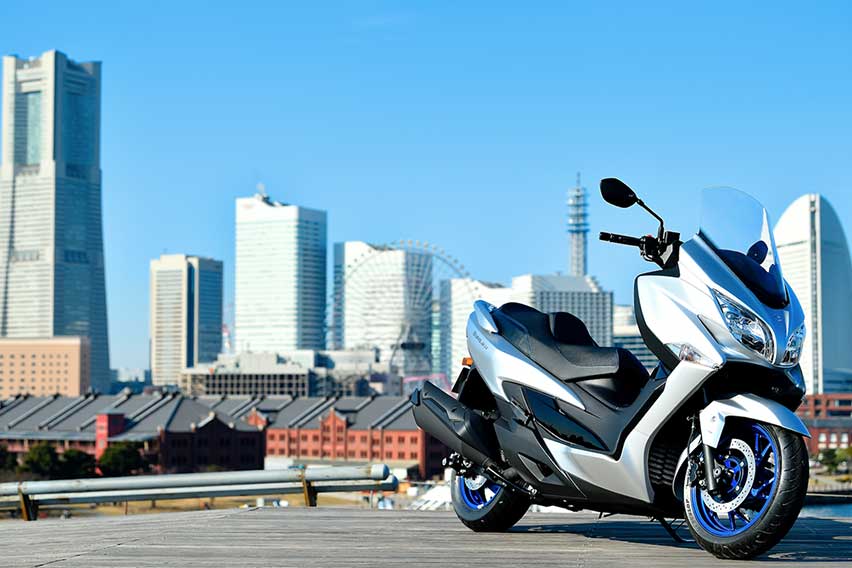 Japanese motorcycle manufacturer Suzuki has had some solid two-wheeled offerings over the years — one of which is the Burgman 400, an expressway-legal maxi-scooter that combines the elements of comfort, power, style, and practicality.

Suzuki recently announced the details on an updated Burgman 400, with upgrades that are said to improve its looks and overall performance.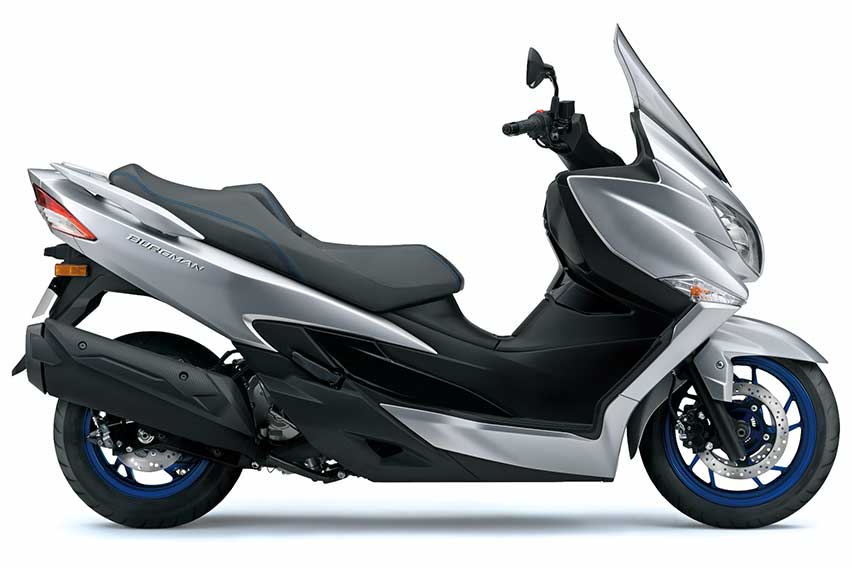 Let's start with the changes we can expect from the outside.

The updated Burgman 400 will now feature cutaway footboards to make it easier to get your feet flat on the floor, and a plush seat with adjustable lumbar support which makes for a comfortable ride. LED running lights, headlights, and taillights will also provide excellent nighttime visibility, while enhancing the maxi-scooter's stylish aesthetics.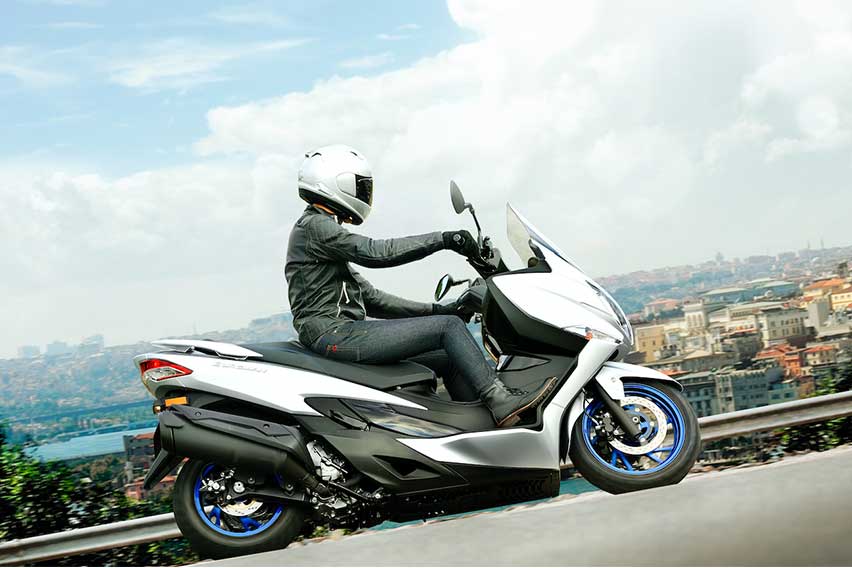 In addition, riders can expect the inclusion of the Suzuki Advanced Immobilizer System (SAIS) and a magnetic cover that covers the ignition barrel and opens only with the right key making the Burgman 400 a harder target for scooter thieves. And for good measure, the company adds a chain gate, allowing the Burgman 400 to be tethered to an immovable object.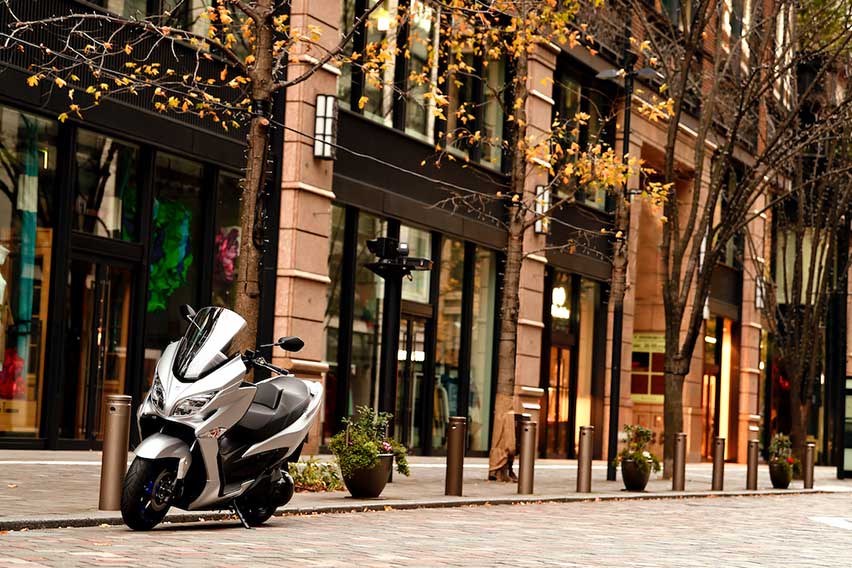 Storage capacity is 42 liters with a little over six liters more from the compartments upfront with the right hand pocket housing a 12V socket. Suzuki's Easy Start System will also make the Burgman 400 fire up with just one brush of the starter button.

In the engine, significant changes were also made to improve performance.

The original maxi-scooter is now Euro 5-compliant and offers a 400cc single-cylinder engine which now comes with a new twin-plug cylinder head, piston, and injectors. Revisions in the Burgman 400's engine means better low-midrange torque, a reduced possibility of engine knocking in the upper speed range, and improved throttle control.

The new twin-plug cylinder head with simultaneous ignition timing gives the Burgman 400 strong power delivery and better pulling power. In addition, it also aids with fuel consumption and combustion efficiency, making the Burgman 400 an ideal scoot for long rides.

An adjusted ignition timing also helps the Burgman 400 with easier engine startup and a more stable idle. The ignition timing can be set to a timing at which power is produced more easily, thereby increasing its top speed.

The cam profiles have been revised and the 16-hole injectors have been replaced with 10-hole injectors to increase air agitation and improve fuel consumption. The updated Burgman 400 will also come with a new catalytic converter increasing the number of catalysts from one to two, which further purifies exhaust gases.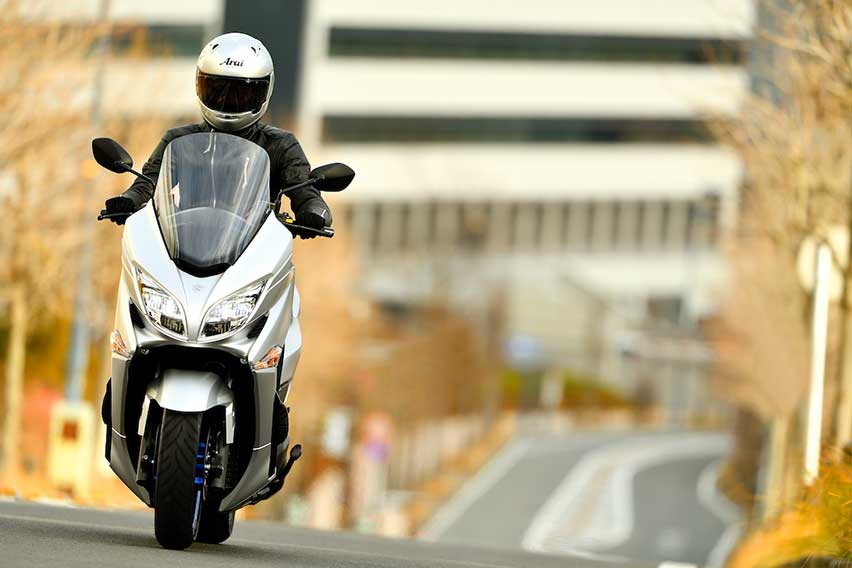 Lastly, the Burgman 400 will now have a traction control system, which helps when riding in slippery conditions and pulling away briskly from a full stop. A new ABS unit, which is also 36 grams lighter than the previous unit, is also installed to give the updated Burgman 400 better stopping power.

The updated Burgman 400 will be released in the UK in September and will come in matte silver, matte black, and iron grey, all with matching blue rims. We're excited to see the new Burgman 400 hit local dealerships, but until then, Suzuki Philippines will continue to offer the standard Burgman 400. 
Explore Suzuki Burgman 400