Tata Super Ace Mint offered with all-in low down payment this February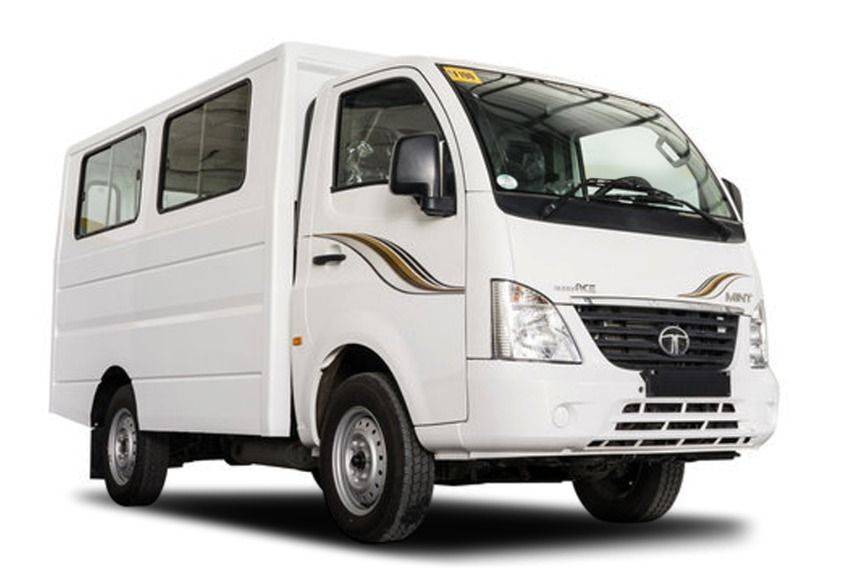 The local distributor of Tata Motors in the country is offering an all-in low down payment option for the Tata Super Ace Mint wherein you can take it home for just  P100,000.

Pilipinas Autogroup, Inc. (PilipinasAuto) made the announcement following the partnership with Bank of Philippine Islands (BPI) and EastWest Bank, saying that they are offering the promo until the end of February.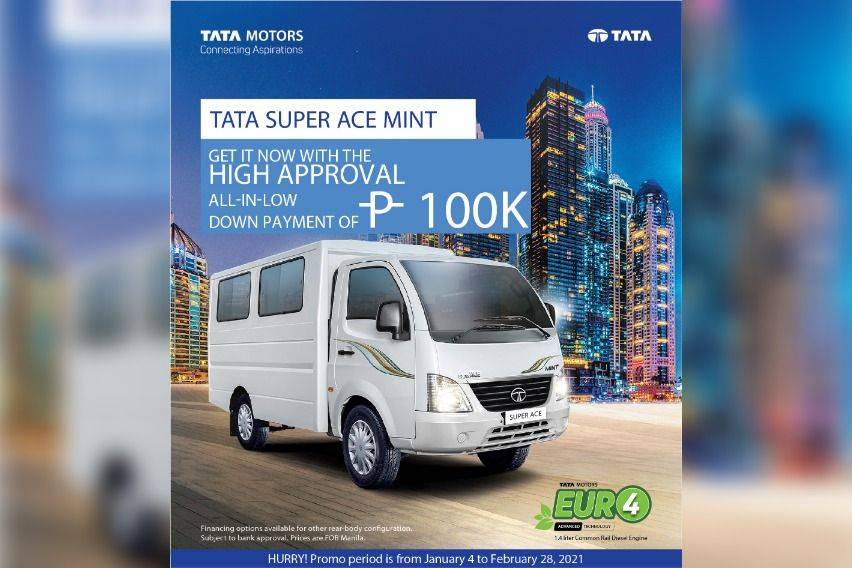 PilipinasAuto Vice President and General Manager Arthur Balmadrid assured that the promo for their workhorse has a high approval rating.

"We have partnered with BPI and EastWest Bank to come up with a realistic business solution making the dependable business workhorse available at only Php 100,000 down payment. This is a high approval down payment financing option that is inclusive of the initial 3-year LTO registration, 1 year comprehensive insurance coverage, and chattel mortgage." Balmadrid said.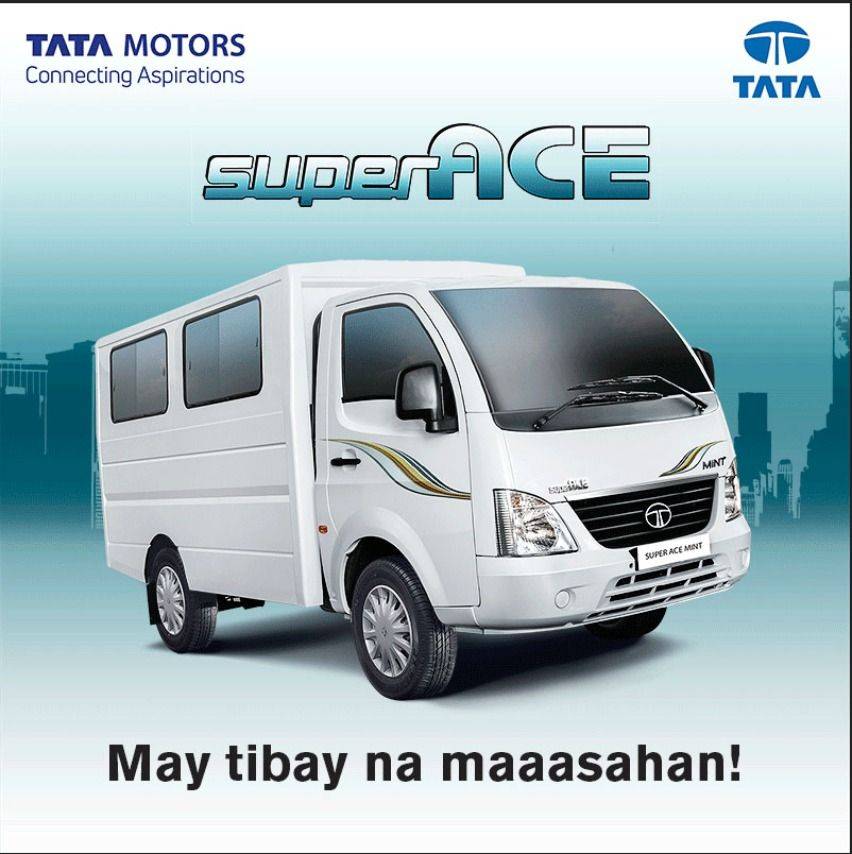 Buyers who opt to pay in cash are also in for a treat as they offer the FB-type rear bodies with P78,000 discount and P108,000 savings for other types of rear bodies.

"We want to present these options to small and medium scale entrepreneurs to boost their respective businesses in 2021. The Super Ace Mint is ideal tool of trade to drive commerce forward once again." Balmadrid explained.

The Tata Super Ace Mint is equipped with a Direct Injection Common Rail Euro IV Diesel engine capable of delivering a maximum churn of 70 horsepower and 140 Nm.

Aside from that, the Super Ace Mint offers versatility. Depending on the business need and usage, several applications can be done on this vehicle such as fruit and vegetable van, refrigerated van, delivery van, closed container, service van, among other options. Further, the Tata Super Ace Mint has a maximum payload of 1 ton.

Photos from PilipinasAuto