The 2018 Hyundai Accent Packs a Stronger Safety Punch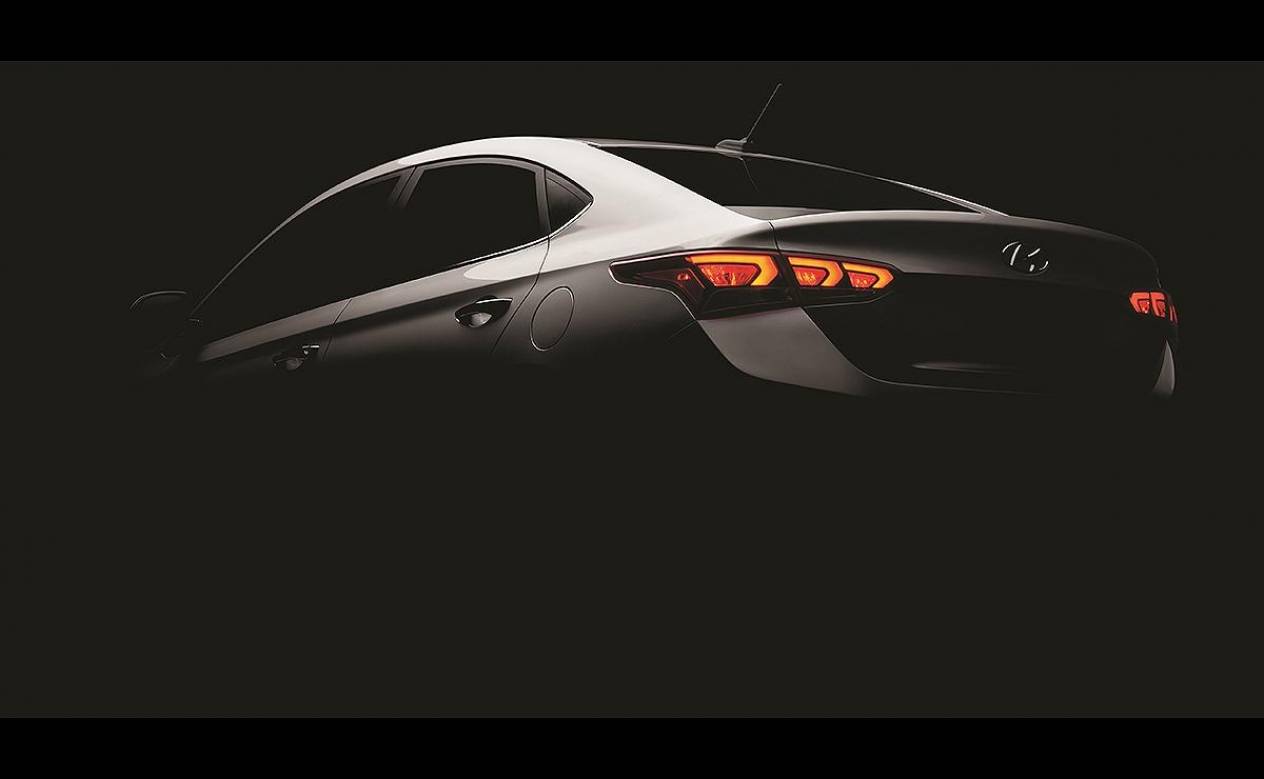 Remember when we told earlier that Hyundai Accent lacks advanced safety features in their sedans? Well, guess what — it seems they overheard us complaining a bit and is now getting back at us with full force.
The all-new, 2018 Hyundai Accent was unveiled at the Toronto Auto Show just this month, and from the looks of it, has gotten bigger, more grown-up, and yes — much safer on the road.
What are its safety features?
The fifth-generation Accent now uses 54.5% "Advanced High-Strength Steel", which is an increase from 41.5% compared to the previous one. The result is improved collision performance that doesn't add too much weight in the car.
Its new chassis is much stronger as well, using 98.5 meters of structural adhesives that add torsional rigidity by 32%. The improved front side members and inner side sill are now stronger, so it can absorb more impact in case of a crash. The front airbags have been upgraded, while the front crumple zones have also been expanded.
Hyundai added better reinforcements to develop the car's performance in small overlap crashes. Its standard variants now carry ESC and six airbags, and for the first time, Hyundai is also offering autonomous emergency braking that warns drivers of a potential collision.
Are these safety features enough? Honestly, we still don't think so. There are other cars with more advanced safety features compared to this. But hey, it's a great start.
What's it like outside?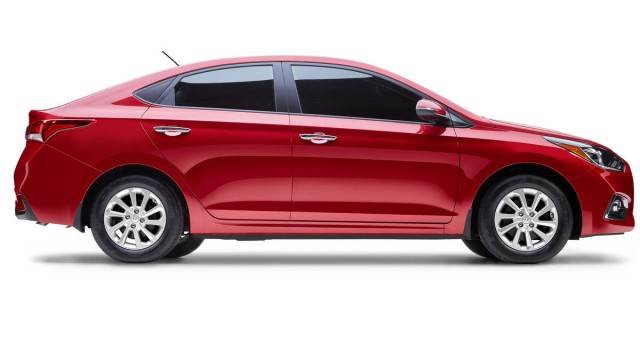 It looks very much like its older brother, Elantra, that shrunk a bit and scaled down to Accent's more diminutive body. Truth is, you pretty much see semblances of Elantra everywhere you look, from its hexagon-shaped, slatted grille, headlights, rounded trunk lids, and even taillights.
However, its overall size is bigger -- with a half-inch longer wheelbase than its predecessor. The entire body is also longer, with the four-door sedan variant extending around .60 inches in length and 1.14 inches in width, and the hatchback almost three inches longer compared to the previous one.
Design-wise, it looks more mature — again, taking a bit from Elantra's more sober-looking exterior. The distinctive horizontal chrome bars, which is Hyundai's signature face, still stand out, and the wrap-around headlights and LED daytime running lights are still there.
Sharper lines run its entire length, where it merges with its slim and sporty rear combination lamps at its rear. The roof has a sweeping profile, and Accent's underside has finely sculpted cheekbones for better aerodynamics. There is also a 10-mm longer wheelbase, front lip spoiler and reduced ground clearance (down by 10mm) for added efficiency.
What's it like inside?
The new Accent has a more sophisticated interior, with less cabin noise. The infotainment is placed inside the dashboard as opposed to hanging out (floating screen). Now with a thinner version of Elantra's dashboard, the instrument panel has a standard backup camera, with the option of having a 5-inch or optional 7-inch touch-screen infotainment display. The latter one will be compatible with Apple CarPlay and Android Auto.
How does it perform?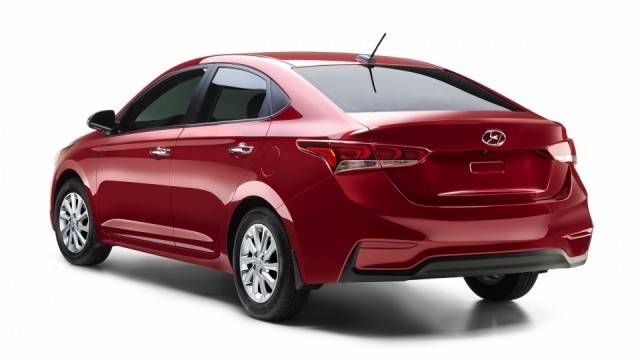 This car's Motor-Driver Power Steering is now more refined, and the rear roll center and leverage ratio of the rear shock absorbers were raised for better comfort and handling.
How fuel-efficient is it?
Fuel efficiency is also better, with a 7% increase compared to the previous one. This is partly due to its upgraded software for the engine control module, fuel pressure module, and low-resistance piston rings.
How powerful is its engine?
The new Hyundai Accent now comes in a 1.6-liter Gamma GDI engine, and now packs in around 132hp and 119 lb-ft of torque. The engine's powerhead has been improved on, with a 4.6% increase in torque compared to its predecessor. Its acceleration performance is also better, with an increase in 0.2 (for 40-80 km/h) and 1.3 seconds (for 80-120 km/h).
The 2018 Hyundai Accent now comes with a 1.6-liter four-cylinder engine that's paired to either a six-speed manual or six-speed automatic transmission. It comes in sedan and hatchback versions.