The Best and Most Fuel-Efficient Sedans That Run on Diesel 2017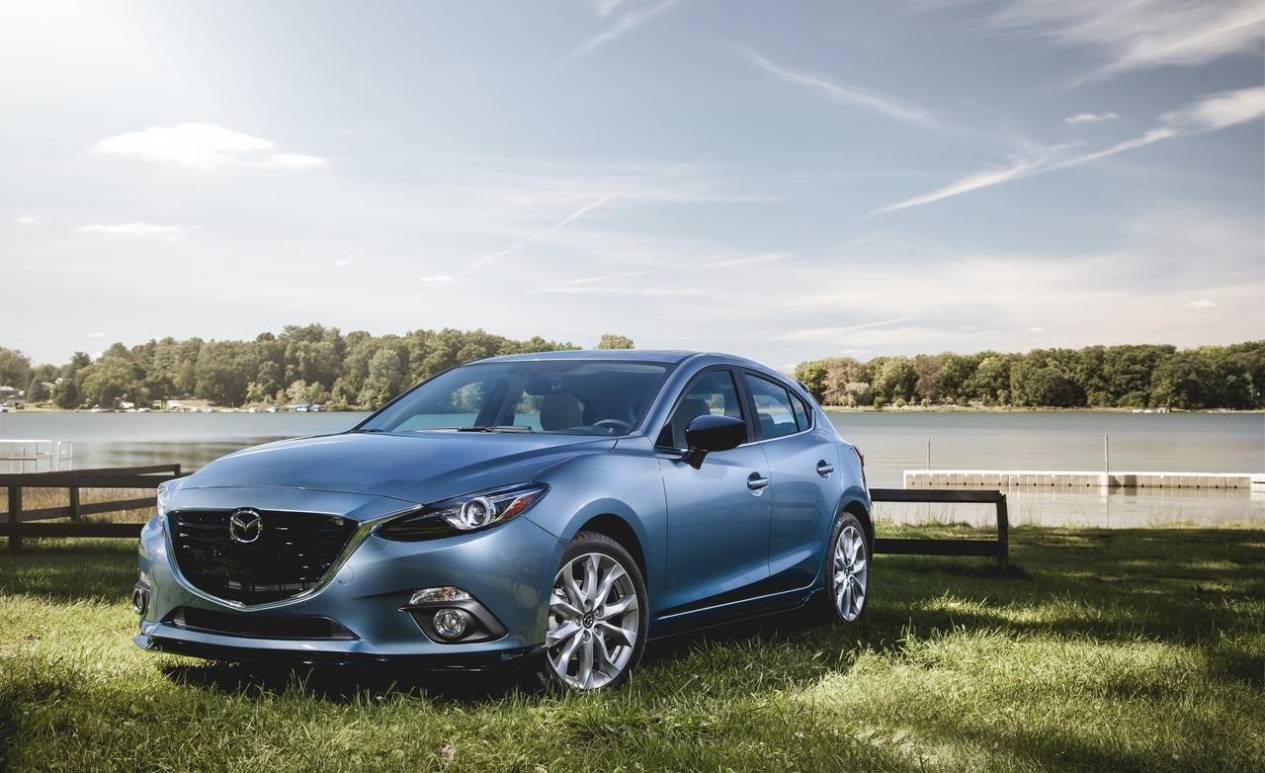 We love the words "Best" and "Fuel-Efficient" -- they blend well together when we talk about diesel-powered sedans. However, you might think it's hard to find those that not only belong on top of their class, but worth every peso you'll spend on fuel and maintenance. Or perhaps, your experience with these diesel sedans were wrought with misery and upheavals, so you swore you'll never ever buy another one again.
Well, bless your wounded heart -- it's good you came across this article on time.
What happens when you use the most popular car review ratings and consumer reports of diesel-powered sedans in 2016, and select only those vehicles that have "great" to "excellent" ratings on both? You get something that's a little more well-rounded and substantial at the very least.
Well, that's what we did, and it was interesting to see which sedans came up on top. Here are the ones that got the BEST overall ratings in each category:
Compact Sedans
Mazda 3*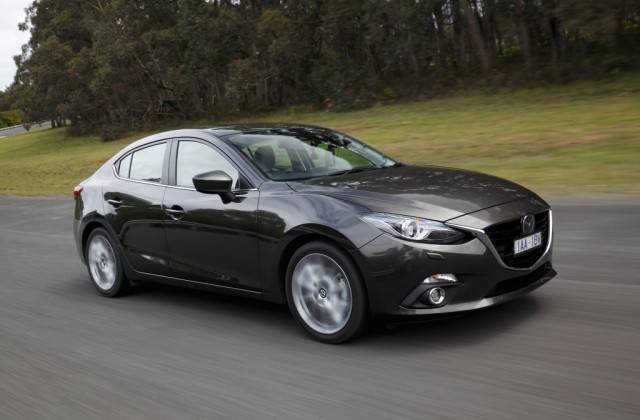 This is Mazda's entry-level model, but it certainly doesn't feel like it. Mazda 3 has done a fine job of incorporating quality, style, and performance in one neat package. Even its basic 155-hp 2.0-liter sedan delivers like a pro, adding in an impressive fuel economy to just to show you what a neat car it is. Upgrading to its 184-hp 2.5-liter four-cylinder engine will deliver you more thrust, and of course, better features to enjoy. Available in either automatic or manual transmissions, you have the option of choosing a hatchback if you need more space to place your things.
Here's a tip: if you love maneuvering your car in twisted roads, buy a Mazda 3. It surely won't disappoint you, since it's got one of the best responsive steering and awesome handling for such a good price.
Volkswagen Jetta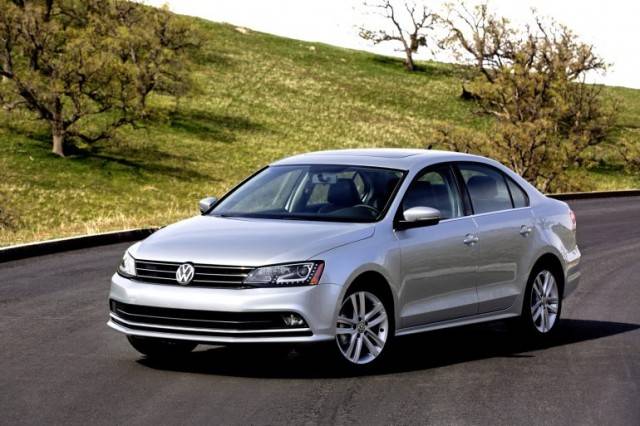 We've listed the Volkswagen Jetta as one of the best diesel cars for 2016 , so it doesn't surprise us that it performs way beyond its price. And of course, this includes saving on fuel consumption. The Jetta offers you the option of a 5.0- or 6.3 inch touchscreen infotainment system, excellent handling, very spacious rear seats, and good safety features. And if you're the type of person who has many things to carry all the time, then you'll like Jetta's large trunk as well.
There's now a new base engine, which is quite fun and more fuel-efficient. You can choose between a five-or six-speed manual, a six-speed automatic, and a more adrenaline-pumping 210-hp 2.0 liter turbocharged four and a sport suspension (GLI variant). Turbocharged Diesel engines include the 2.0 L I4 TDI and 1.6 L I4 TDI variants.
Hyundai Elantra*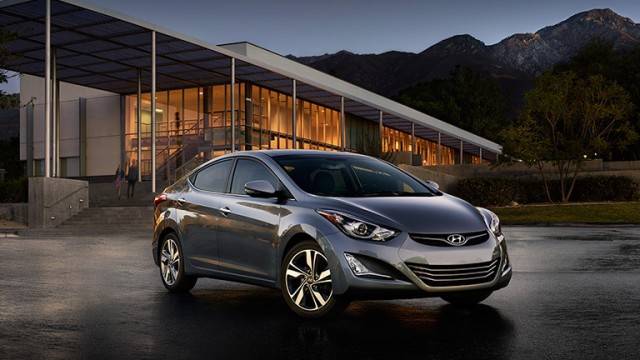 Which is better? Fast or thrifty? If you can't decide, then why not get both with Hyundai Elantra? This car has risen from the depths of despair to one of the most well-accepted compact sedans in the market today. The Elantra now offers a more sophisticated style and improved, smarter features. What's more, it can soak up road noise better than most of its competitors in its class. The rides are also smooth, which can further lessen fuel waste on the road.
What they improved partly was its lean and efficient 1.8 liter inline-4 standard at 148-hp and 131 lb-ft of torque.  You can also find a 2.0-liter inline-4 in the Elantra Sport, with 173 hp and 154 lb-ft of action. And like some sedans, the Elantra is also offered in manual or automatic. Its Turbocharged diesel engine is the 1.6 L U2 I4
Subcompact Sedans
Ford Fiesta*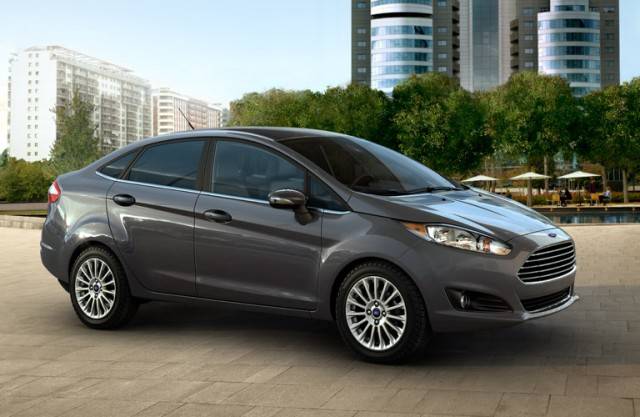 We're not supposed to play favorites here, but at the risk of sounding unprofessionally biased, we'll say that the Ford Fiesta is our favorite sub-compact sedan. We also included Fiesta on our list of best affordable cars, so you can probably see that it's one of the least expensive, good-quality, and fuel-efficient city vehicles that offer great value for your money. What's more, it has better upscale interiors compared to others in its segment.
One more thing that separates it from its competitors is a firmer ride for that more sporty feel. Despite having a tight rear, it is one of the most pleasurable cars you can drive right now. What's more, its features get way more interesting the higher you go up with its variants. So if gadgets and gizmos of plenty turn you on, don't go with the base variant, lest you end up getting disappointed in the end.
The base engine is a four-cylinder, and also offers 123-hp three-cylinder turbo for manual transmission. Its 1.5-litre TDCi diesel engine has two power options: most powerful 93bhp version or the lesser 72bhp version. Ford also offers a hatchback version of the Fiestas.
Hyundai Accent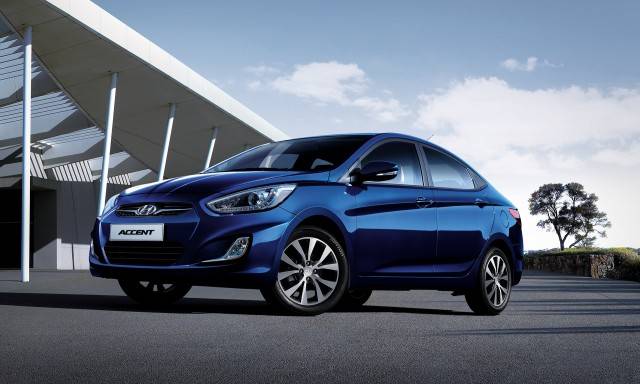 The Hyundai Accent has always been one of the most impressive economical sedans in the market today.  And we can back it up. This car was ranked number 2 in the DOE Euro 4 Fuel Economy Run in 2016. What's more, we've also included it as one of the best diesel cars  for 2016 and the best affordable vehicles for 2017.
This car doesn't really stand out in any category, since it can do almost everything quite well. And while it lacks for gadgets, cool features, and advanced safety technology (which is the most common complaint of Accent owners), it truly shines for budget-conscious individuals who need a car that's built for the long haul. Performance is almost at the top of its class, and its spacious cabin are something to appreciate. Its user-friendly controls will surely delight technology phobics out there. And the icing on the cake? It's very affordable for such a good quality car.
The Accent's 137 hp, 1.6-liter four-cylinder comes with either a six-speed manual or a six-speed automatic. This subcompact car is offered in 4-door sedan or 5-door hatchback body styles.
Family Sedan / Midsize Sedan
 Mazda 6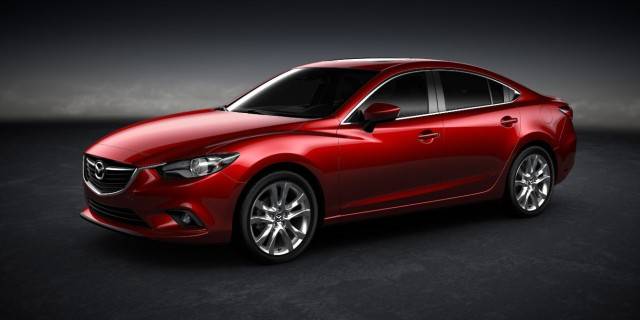 This car has a racy look that matches its precision-tuned suspension. Those who love to drive will LOVE the Mazda 6, since its cabin is more focused on the driver's comfort first and foremost. Of course passengers will also get a good ride here, but you have a much better edge when you're the one on the driver's seat.
Mazda 6's style is way above our expectations, and we're quite blown away by its voluptuous and sleek exterior. But more than that, it's got a lot of substance to boot. Aside from excellent fuel-economy, it has active-safety features, smooth power trains, and a sporty feel that makes you feel like doing a lap at the racing circuit. And of course you'll do them all in style.
Mazda 6 comes with a 2.6-liter inline-4 for its standard lineup. It offers direct injection and variable control that makes around 184-hp and 185 lb-ft. of torque. Its variants all come with a four-wheel drive, with a choice of a 6-speed manual or 6-speed automatic. Its SkyActive diesel technology offers the 2.2-liter two-stage turbocharged motor that produces 173 horsepower and 420 Newton-meter of torque.
Other cars that deserve to be on this spot: Chevrolet Malibu (turbodiesel)
Entry-Luxury Compact Sedans
Audi A3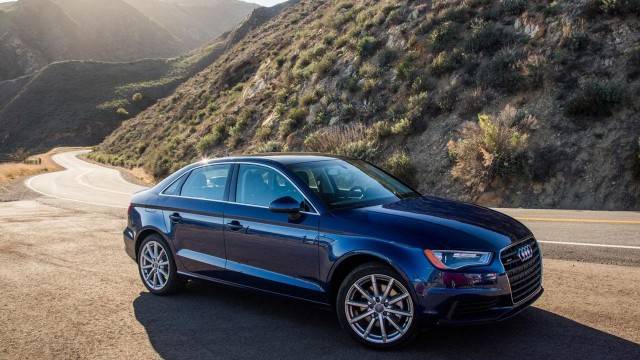 This car also belongs on our best diesel cars 2016 list, so it's the second time we're giving Audi A3 a big thumbs-up. What we love most about it is its nimble, nicely-weighted steering wheel and the uber-cool in-dash interface that greets us with confidence. It's got a flexible, efficient engine, with a quick 4G LTE embedded data connection. The standard variant comes with a backup camera and a 10-speaker audio. And if you're the type of person who likes handsome, sophisticated-looking cars that don't make too much of a fuss, then the A3 is your perfect match.
Audi A4 and an A3 may look quite similar, but if you'll look closely,  you'll see that the latter has newer sheet metals and a more unique-looking angle when it comes to the rear pillars. And of course, it wouldn't be here if it's not fuel efficient. If you want to save more on diesel, go for the Quattro and 2.0-liter inline 4. They do well because of its Haldex clutch that sends power only to the rear wheels when needed. The 2.0T also has tall gears that allow the engine to work minimally, so it's another great option, as well.
Other cars that deserve to be on this spot: Audi S3
Entry-Luxury Sedan
Audi A4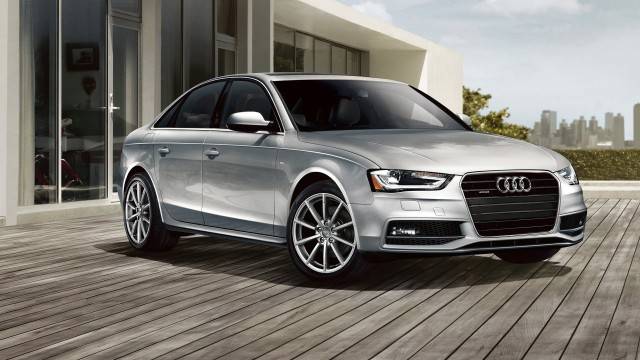 Fast, quiet, athletic, and very sporty, the A4 sets the standard by which all its competitors are measured. Like most Audis, the exterior is really understated, so if you're into flashy cars, then Audi may not be the right one for you. Nothing about this impressive car screams for attention. And yet, everything you see in A4 is elegant and refined, from its exteriors to its posh and classy interiors.
Audi A4 has been here for five generations already, so it pretty much knows what works – and what doesn't. What's more, it comes in various body styles and engines, so you'll have more options. This car's engines are available in three petrol version and four diesels, and you can opt for an Avant, A4L, A4 Allroad Quattro if you're not into sedans.
Listed on our list of most reliable cars and safest cars, Audi's inline-4 diesel engine and V6 diesel engines all come with Turbocharged Direct Injection (TDI). And it can really go fast. For instance, its 3.0 V6 TDI Quattro can go from 0-100 km/h (62 mph) in 6.8 seconds, with a top speed of 152.25 mph (245 km/h).
Other cars that deserve to be on this spot: BMW 3
Luxury Full-Size Sedan
Audi A6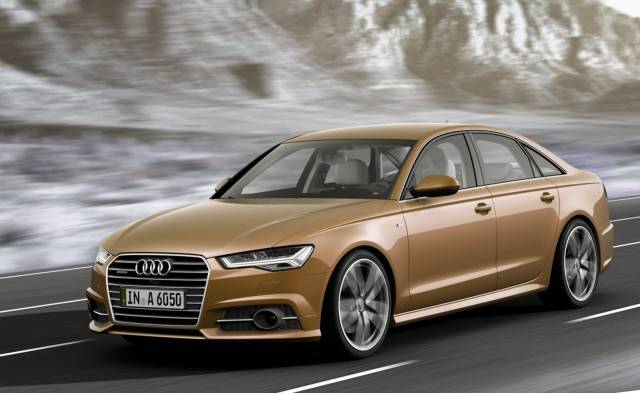 What can we say about the Audi A6? This car is the perennial competitor when it comes to the top spot in luxury full-size vehicles. If you like a near-perfect car that blends performance, luxury, reliability, and fuel-efficiency, then you don't need to look further than this.
This car tackles curvy roads like a pro, and can slice through floods that would make the BMW 4-, 5-, and 6-Series blush -- and CRINGE. Although you might feel the rough bumps a bit more than you'd like from time to time, the cabin's spacious, impressive, and high-quality materials will more than compensate for those minor discomforts on the road. You will also find that its MMI infotainment is great and easy to use. And with an only slightly-above-average price for a luxury car, you'll see quickly that you're getting the best end of the deal here (if you have the money, that is).
Also included in our most reliable cars list, the A6 has improved power, with new, crisp S tronic dual-clutch base transmission. It's a high-tech luxury sedan, which surpassed all its previous features with better refinements and improvements. Really, this car has gotten better in all the right places.
The A6 TDI has a 3.0-liter, 240-hp, 428-lb-ft diesel engine with quattro all-wheel-drive and an unchanged 8-speed Tiptronic automatic transmission similar to last year's version. The A6's engine lineup is impressive in its beastly power, and if you're really into fuel economy, go with its base engine.
Other cars that deserve to be on this spot: BMW-5 Series, Audi A7 
---
* The diesel version of these cars are currently not available in the Philippines.