The Ford F-250 Shockzilla is One Mean, Shocking Machine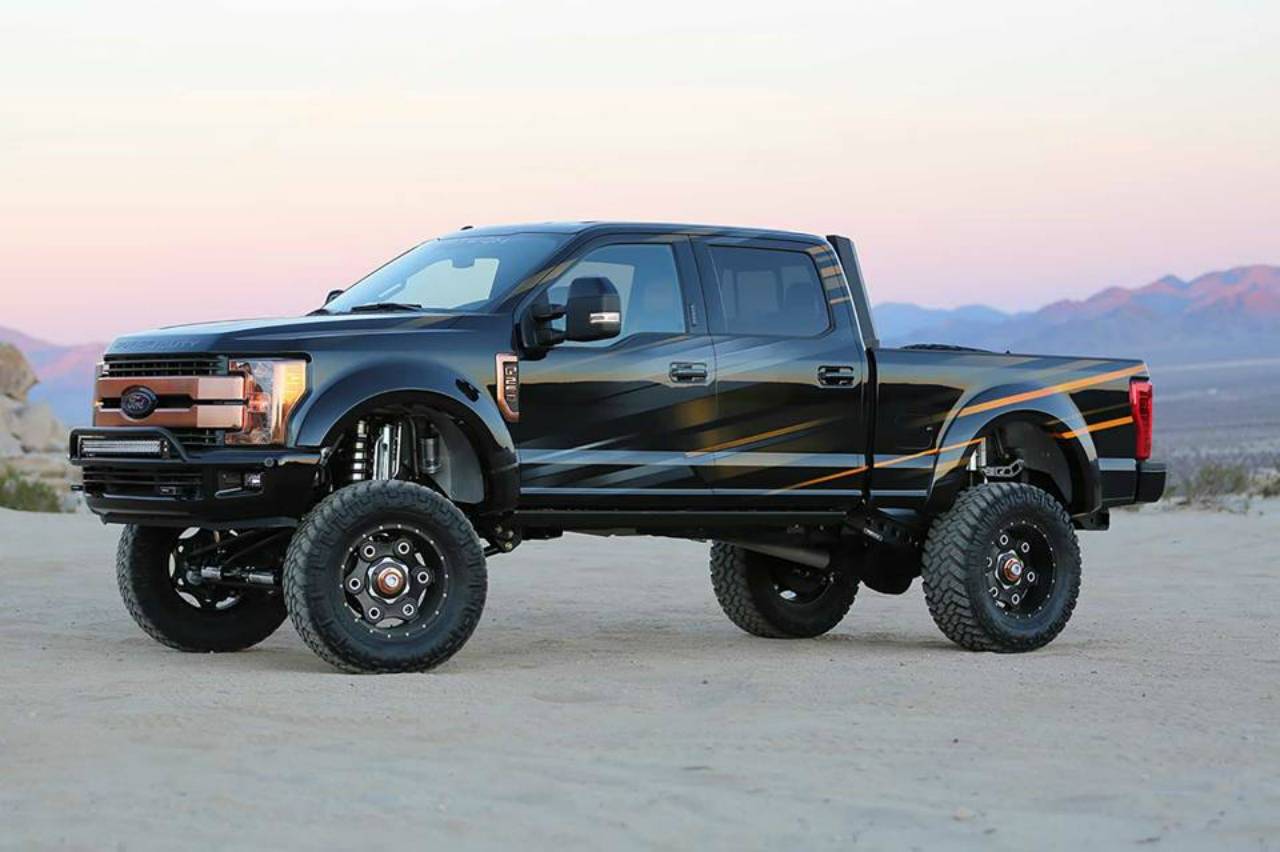 We're not shocked with the name. Meet Shockzilla--a highly modified version of the 2017 Ford F-250 Super Duty 4x4 Lariat Crew Cab. It's doomsday-friendly like the Rezvani Military TANK SUV, but its one obvious edge over it is its menacing suspension. Really--its eight-inch suspension system can run through rocks and craters like it's on a charity mission to Mars.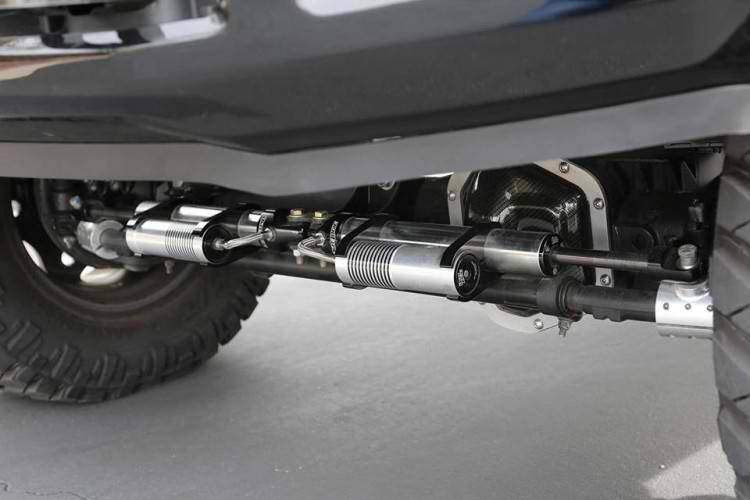 And did we mention the 15-inch shock absorbers of this thing? Even Rezvani's suspension can hide under them if it gets scared.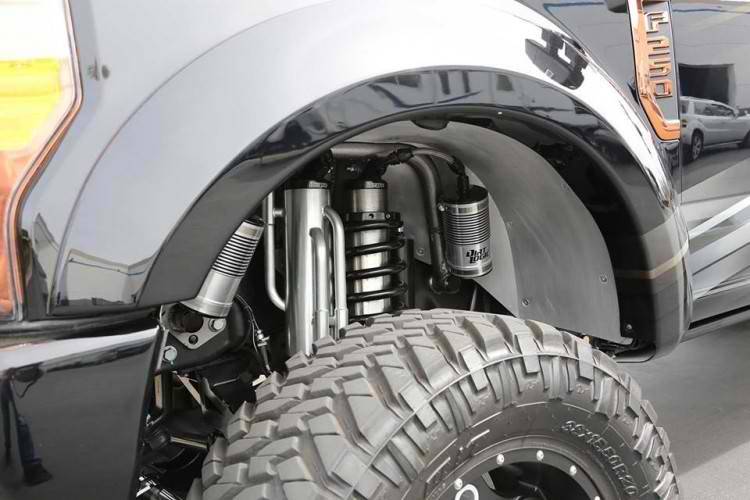 Created by Fabtech Motorsports, the Shockzilla features a four-inch diameter Dirt Logic coilover and bypass shocks. It comes with Deaver Spring long travel leaf springs, and its 20-inch, Moto Metal wheels are enclosed in 38-inch Nitto tires.
The Shockzilla features Bushwacker fender flares, Fabtech bumper guard and fender wells, and Rigid Industries auxiliary LEDs. The custom paint from Haynie Designs add a brazen and dynamic edginess to its exterior--like as if they still need it.
The highly spacious interiors of this super heavy duty truck come in Alea leather--with attractive orange and gray contrasts for a very sporty appeal.
Fabtech retained the F-250's 6.7-liter Power Stroke V8 diesel engine and TorqShift 6-speed automatic transmission. It also added customized cat-back exhaust stacks that elevated from the bed.
The company, which started its operations in the 80s, is based in Chino, California. They specialize in quality suspension systems and shocks that "provide performance both on the trail and the highway for everyday use." You can learn more about Fabtech by visiting its website here.