The Honda HR-V Modulo X Adds "Swag" to Subcompact Crossovers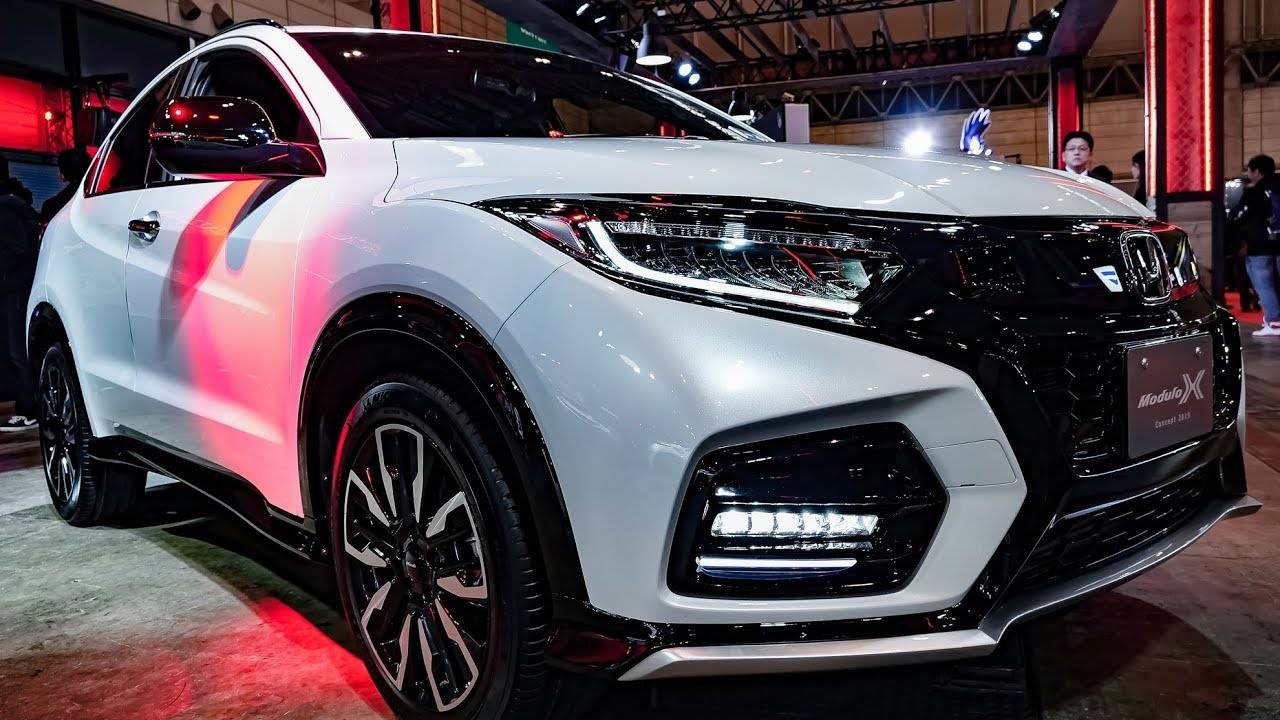 The Honda HR-V Modulo X seriously has a handsome front grille. It's sharply arresting--and gives great presence on the road.
Yes, we know it's just a subcompact crossover. Still, its aggressive, masculine bumper appears like it can throw a huge tree with one swipe.
Note, however, that we used the word "appear", here. If it fails to even lift it off the ground--which is possible--then it will still look good trying.
Taken from Youtube

We're just getting started. This SUV looks stylishly good, but there's also substance to it. For instance, its re-designed brake pedals, retuned hybrid powertrain, updated suspension springs and dampers, and improved insulation makes it perform better on the road.

The interiors also made a couple of "enticing" changes for the discerning driver (and passengers). Get inside, and you'll find upholstered Ultrasuede seats with some leather accents on the side bolsters.

There are sports seats with a heating function placed on the front. And the front seats have been re-shaped for a more "ergonomic" experience.

It's also Apple CarPlay- and Android Auto- ready, so you can now enjoy your favorite music while getting spoiled by its push, comfortable interiors.

https://youtu.be/bHDqATc-oGk

Honda also took time improve its safety features. It now includes the Sensing Suite of Driver Assistance systems in all its variants.

This feature, which is available on all 2016 Civic Sedan trims, include features like the Adaptive Cruise Control with Low-Speed Follow, Collision Mitigation Braking with Forward Collision Warning, Road Departure Mitigation with Lane Departure Warning, and Lane Keeping Assist.

In case you didn't know, the Honda HR-V Modulo X is known as Honda Vezel in Japan. It was introduced in 2013, using the name Honda HR-V nameplate in other countries like Canada, Sri Lanka, Australia, and Pakistan.

Its design is based on Honda's "Urban SUV Concept", with the name "Vezel" taken from the word "bezel"--the faces of a cut gem.
Taken from Youtube
The Honda Vezel Modulo X package includes exclusive LED fog lights and chrome exhaust finishers. It's available in four exterior colors: Premium Crystal Blue Metallic, Premium Crystal Red Metallic, Platinum White Pearl,and Crystal Black Pearl. The first two variants are priced at 60,500 yen premium (PHP 2.8 million), while the Platinum White Pearl has an additional 38,500 yen (PHP1.8 million).