Honda Brings Refreshed Honda HR-V, Now With RS Variant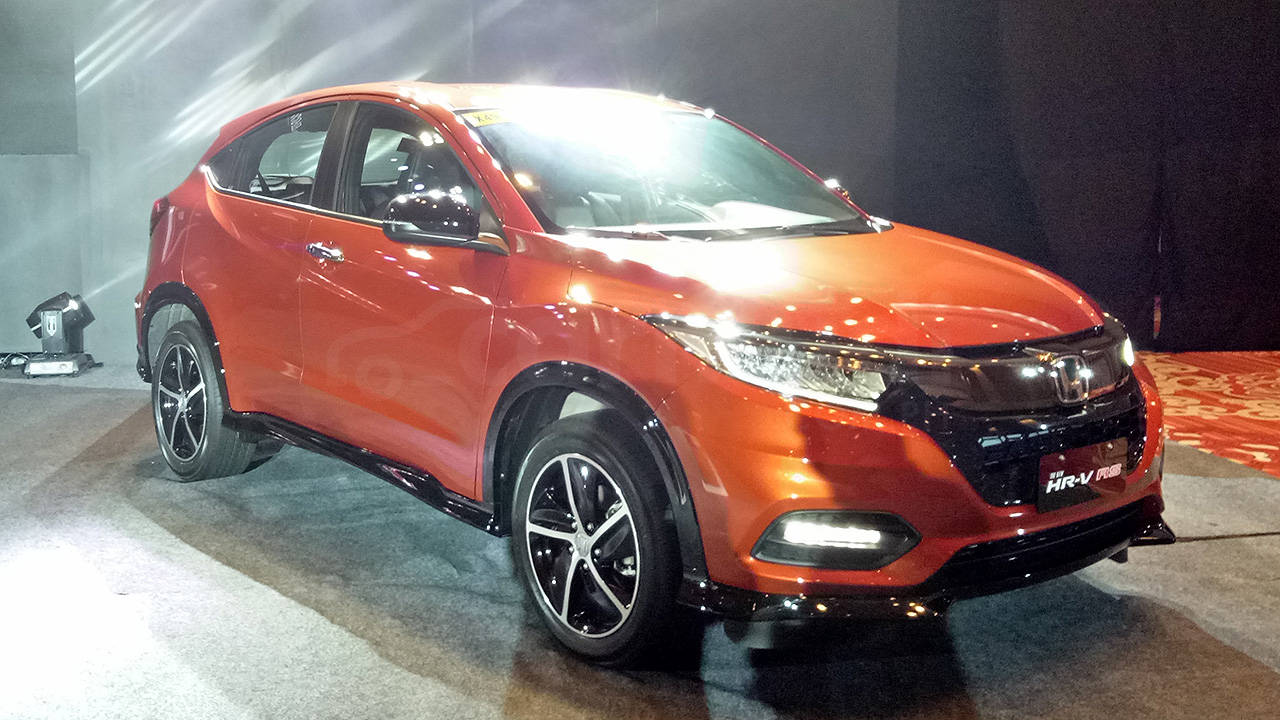 Honda Cars Philippines, Inc. (HCPI), Honda's automobile unit in the Philippines, has brought in the new 2018 HR-V and it now comes with an RS Variant.
On Thursday, August 23, the local arm of the Japanese brand refurbished the compact SUV with sporty looks and modern technology features.
The updates for the exterior are the Front Bumper, Grille, and Full LED Headlights with Integrated Day Time Running Lights and the LED Guide Type Tail Lamps at the back.
Completing the sporty look on the outside are the 17-inch Sport Black Alloy Wheels.
Tech-wise, the new HR-V has been fitted with a new seven-inch Touch Screen System that's now equipped with Apple CarPlay and Android Auto.
In terms of comfort, the New HR-V has ULT (Utility, Long, Tall) seats, which allow three different adjustment modes for flexible seat configurations.
Despite the enhanced look and features, the new HR-V is still powered by the same 1.8-liter SOHC i-VTEC engine mated to a CVT based on Honda Earth Dreams Technology that produces a maximum power of 140 horses and 172 Nm of torque
Meanwhile, the latest HR-V variant has an RS design Front Honeycomb Grille complemented by the LED Headlights and the exclusively-available LED foglights.
Aside from that, HR-V RS receives Dark Chrome Finished Door Handles and Door Trims and a different two-tone 17-inch Alloy Wheel Design specifically made for the RS.
The HR-V RS variant wears more than just a dash of sophistication and elegance with itse Full Leather Interior complemented with Piano Black Accents in the Steering Wheel and Center Console.
The new HR-V, together with the RS variant, will be available in five colors such as Phoenix Orange (New color; exclusive for 1.8 RS Navi CVT), Passion Red Pearl (New Color), Taffeta White, Modern Steel Metallic and Lunar Silver Metallic (exclusive for 1.8 E CVT) with prices ranging from PHP1.295 million (1.8 E CVT) to PHP1.495 million (1.8 RS Navi CVT).