The Laffite G-Tec X-Road Off-Roader Is a Beautiful Letdown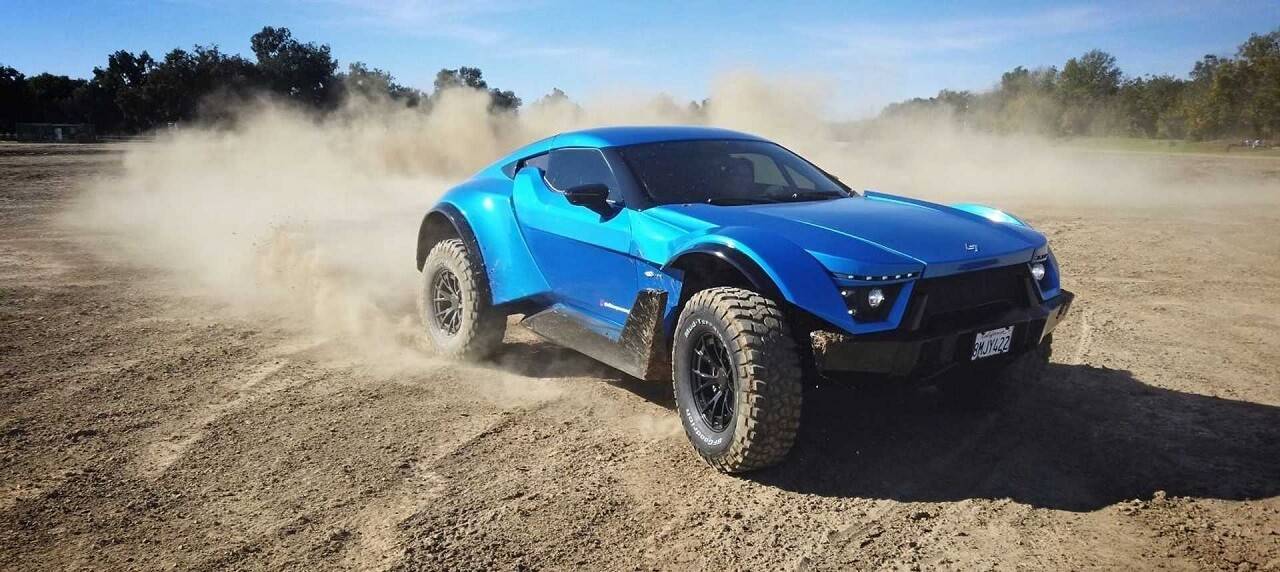 Bruno Laffite has been in the business of making fast and powerful off-roaders for some time now. Back in 2015 at the Abu Dhabi Formula 1 Grand Prix, Laffite unveiled his first project, the SandRacer 500GT dune buggy, under an outfit called Zarooq Motors. True to its name, the high-speed off-roader could do 300 hp with its middle-mount 3.5-liter V6 engine.
Though Laffite had grand plans for the SandRacer 500GT, that project unfortunately fizzled out, and Laffite was left with no one to develop the project after his lead designer, Anthony Jannarelly, left to start his own company.
But Laffite is a man with a vision, and despite the initial setback, has returned in full force, moving his operations from the UAE to Los Angeles and with another car in tow, the G-Tec X-Road.
©laffitesupercars.com
Coaxing up to 720 hp in power from its 6.2-liter V8, and weighing at a mere 1,300 kgs, the G-Tec X-Road delivers the power-to-weight ratio of a supercar and the best-ever performance numbers for a road-ready all-terrain vehicle, according to Laffite.
Securing a worthy development partner in the guise of Philippe Gautheron, Laffite had Gautheron's team design the X-Road's rolling chassis, which was fashioned from chromium molybdenum steel, the main reason for the car's remarkable lightness. The 17-inch suspension travel will allow drivers to launch their vehicle like a modified Dakar rally 4x4 or maneuver tricky streets in comfort.
©laffitesupercars.com
The car is far from perfect however, as max speed is disappointingly limited at 230 kph—too slow for what its maker considers as a supercar. Another head scratcher is the fact that this off-roader is a two-wheel drive, sending all its power solely to the rear wheels. That means you have to come prepared with a plank and shovel every time you take this baby out in case you get stuck.
With headquarters in Los Angeles, Miami and Valencia, Spain, Laffite Supercars is owned by Bruno together with his wife, Laetitia. According to the description for the company, Laffite Supercars specializes in "automotive design and in the creation of concept car / road-ready limited series," which is similar to what he wanted to achieve with Zarooq.
©laffitesupercars.com
If you're wondering how the three headquarter setup works out for Laffite, the rolling chassis, under Gautheron's G-Tec, is done in Miami.
Meanwhile, performance parts are manufactured in Valencia by the Team Virage, the group that manages Laffite Supercars Performance Center there.
Chassis and parts are then assembled in Los Angeles, where the final product is registered for the road in California and strategically located for international distribution.
Laffite Supercars serves clients worldwide, and Laffite is announcing that the car is available now for ordering, with orders maxing out at 30 units. Buyers can choose a 5 Speed Sequential or 6 Speed + Paddle Shift transmission. Prices range from USD 465,000 (approx. PHP 23.74 million) to USD 545,000 (PHP 27.82 million).
©laffitesupercars.com