The Nissan Skyline Is Releasing Two-Special Editions for 2020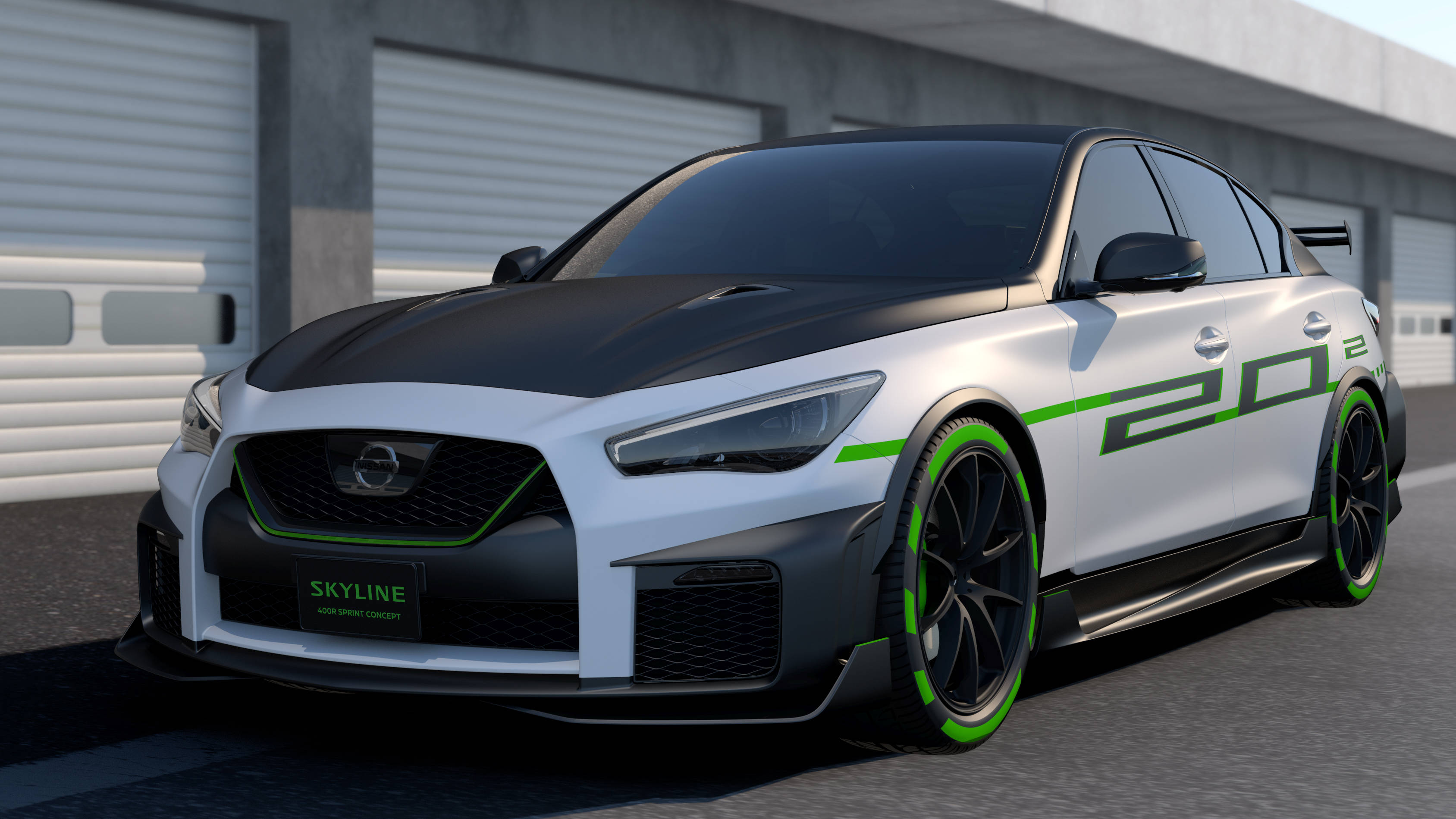 Can you hit two birds with one stone? Ask Nissan--it's kind of heading that direction with its release of two new Skyline concept versions for the 2020 Tokyo Auto Salon. This annual auto show is held in the first quarter of the year at the Makuhari Messe, Chiba City, Japan. This means Nissan fans won't have to wait long to get a glimpse of Nissan's newest models.
Meet the Sporty Skyline 400R Sprint Concept
The 400R Sprint Concept has a sportier and dynamic design. Based on the 400-R variant, it's patterned after the 400R model and uses the 3.0-liter, twin-turbocharged engine. It offers 400-hp and 350 lb-ft of torque, which can from 0 to 60 miles per hour in less than 5 seconds.
Meet the Stylish Skyline Deluxe Advanced Concept
The Skyline Deluxe Advanced Concept is more stylish compared with the Sprint. Built as a stylish cruiser, it emphasizes comfort and elegance paying attention to details, such as its two-tone leather and unique paint on top of its high-spoke wheels. They're not the only ones that come in two tones. Nissan made sure to emphasize its uniqueness by making its paint matte silver on the top and matte brown on the bottom half.
Both Skyline vehicles will take center stage at the Tokyo Auto Salon on January 10th, 2020. Nissan is also giving its fans the added bonus of featuring its other vehicles in its lineup . These include the Nismo, a limited edition of its NV350 van, and the 50th Anniversary Edition trims of the GT-R and Fairlady Z (or, 370Z).
About the Nissan Skyline
The legendary Skyline was first introduced in 1957. It was originally built by Japan's Prince Motor Company. The first Skyline was available as either a four-door sedan or a five-door station wagon, and it featured a 1.5L GA-30 engine. The later models (starting 1972)0 became well-known for their trademark round brake and tail lights.
Production of the Prince Skyline lasted from 1957 until 1967, when Prince and Nissan became one company. With modest origins as a 4-door luxury car, the Skyline began to transform into a performance-bred sports after the merger.
Today the Skyline is most recognized as the influential predecessor to the modern GT-R. Its introduction had also marked the Skyline's shift from sedan to a "super car".
Also read: The Nissan GT-R Nismo Now Has a LEGO Version
Inspired by Upcoming Tech for All-New Nissan Skyline--Nissan's Golf Ball Concept