Toyota Commences Production of RAV4 Hybrid at Kentucky Plant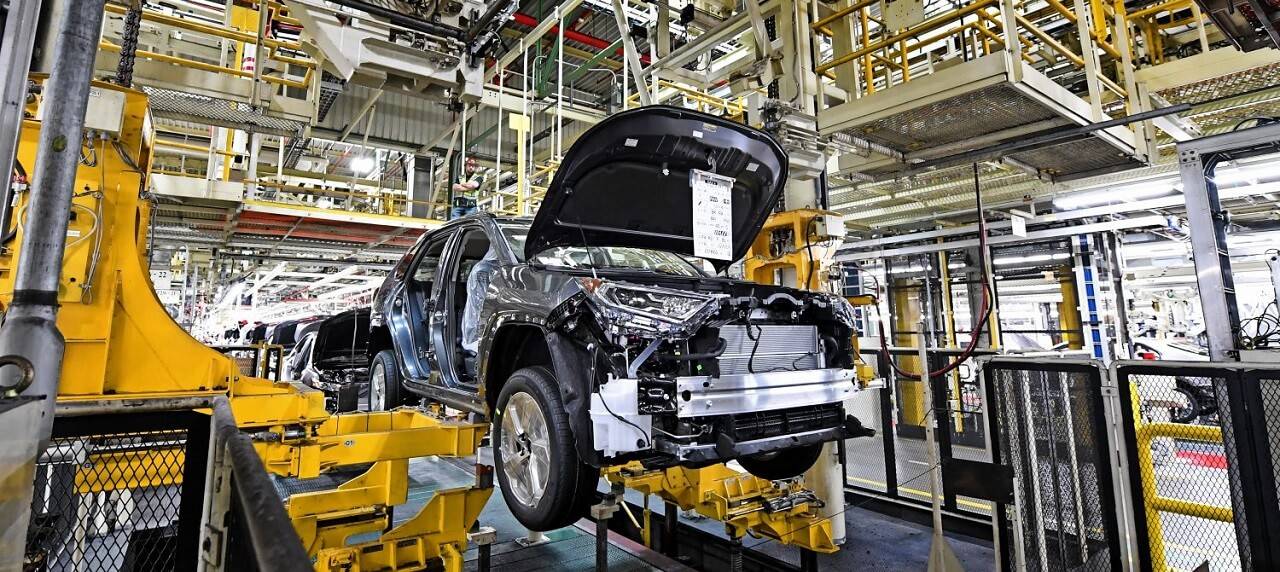 The Toyota Motor Manufacturing Kentucky (TMMK) plant is where the Japanese car brand produces America's most popular car, the Toyota Camry. The flagship Toyota sedan has been the USA's number car for 18 years in a row, selling upwards of 300,000 units every year since 1997.
But as consumer interest in sedans wane and the popularity of SUVs continues to grow, the Kentucky factory is now scaling back production of their signature car and reserving space in its assembly line for the manufacture of another unit, the RAV4 Hybrid.
©pressroom.toyota.com
The 2020 model of the crossover SUV will start rolling out of the TMMK plant this week. The cars are destined for Toyota's North American market.
In 2019, sales of the RAV4 Hybrid grew by 92.3 percent, resulting in the vehicle's best sales year to date. The hybrid SUV eventually went on to become the bestselling vehicle in its class for the calendar year. The decision to start producing the RAV4 hybrid at TMMK shows Toyota anticipating sales of the hybrid SUV to grow even more in the following years.
"We are excited to see the past nine months of preparation come to life with the completion of our first Kentucky-built 2020 RAV4 Hybrid," said TMMK President Susan Elkington. "This milestone would not have been possible without the hard work of our dedicated team members and our recent investments. We are proud to offer an alternative powertrain for each of the products we currently build and couldn't be happier to add the popular RAV4 Hybrid to that list."
©pressroom.toyota.com
TMMK is Toyota's largest plant in the world, with more than nine million square feet of floor space and over 8,000 full-time team members. The plant also represents an investment of USD 7 billion (approx. PHP 354.55 billion)for the Japanese carmaker.
With the addition of the RAV4 Hybrid, The TMMK plant now produces four electric vehicles, including the Avalon Hybrid, Camry Hybrid and Lexus ES 300h.
By 2025, Toyota's global goal is to offer an electrified option (hybrid, plug-in, fuel cell, battery) on all Toyota and Lexus models. Currently, Toyota sells more alternative powertrain vehicles than the rest of the industry combined, with sales reaching around 13 percent of volume in the US.
©pressroom.toyota.com