Toyota Finally Wins at Le Mans 24 Hours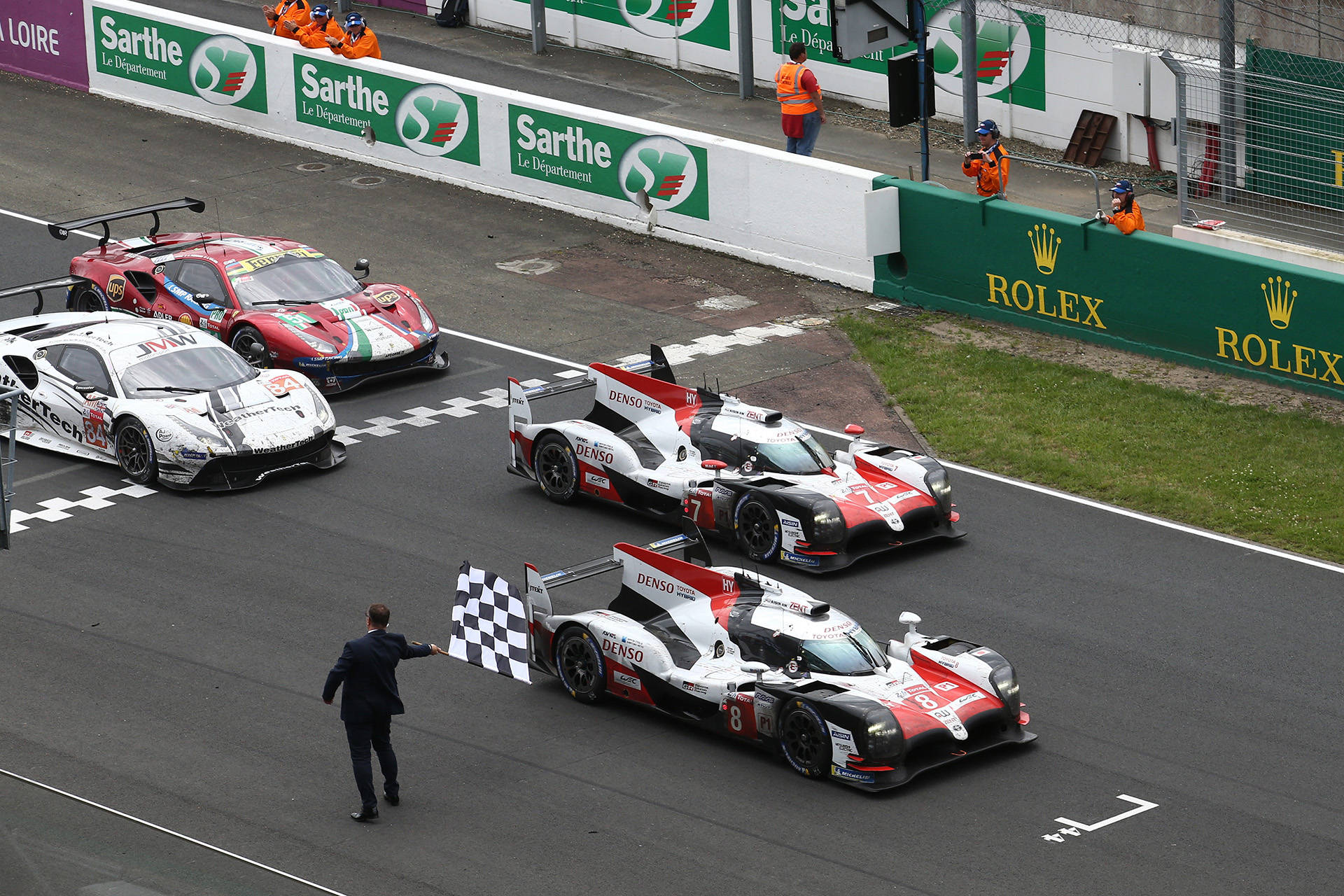 Toyota put an end to almost two decades of heartache at the Le Mans 24 Hours race by finally winning it this year. Led by Spanish F1 driver Fernando Alonso and teammates Sebastien Buemi and Kazuki Nakajima, the Toyota Gazoo Racing team was effectively without opposition with two-time F1 world champion Alonso at the helm, winning this year's event with a one-two finish.
Expected to dominate the race's 86th edition, Toyota certainly lived up to expectations and more. This is Toyota's 20th attempt at Le Mans 24 Hours, and with the win, became only the second Japanese car company to do so, after Mazda grabbed the plum back in 1991.
What makes Alonso's victory more impressive is that this is his first driving stint at Le Mans. By winning here, Alonso is now one step away from his goal to bag the 'motorsport triple crown' that he has set for himself. He plans to win at the Indianapolis 500 next.
Only one man--English driver Graham Hill—has managed to win all three classic races, a feat Alonso hopes to replicate soon.
"It's a shame the 24 Hours of Le Mans only happens once a year," said Alonso. "They should hold it every two or three weeks."
As the clock ticked down and Toyota had pole position, the tension at the garage was obvious, with Alonso and Buemi linking arms with other team members, clamped to the edge of their seats and ready to bolt. And bolt they did, after Toyota's car--a TS050 hybrid--crossed the finish line.
"I can't really describe it," said Buemi, who was also Nakajima's team mate in 2016, when asked about the win. "When you look at the past, 2016 in the last lap, and Kazuki was going to be in the car for the last few laps so lots of emotions really."
The Toyota Gazoo Racing team was the only one to use a hybrid car in the top LMP1 class, which was the fastest car in the race in terms of performance numbers. None of the non-hybrid entries were fast enough to challenge them.
Read All
Featured Articles