Toyota PH Welcomes New President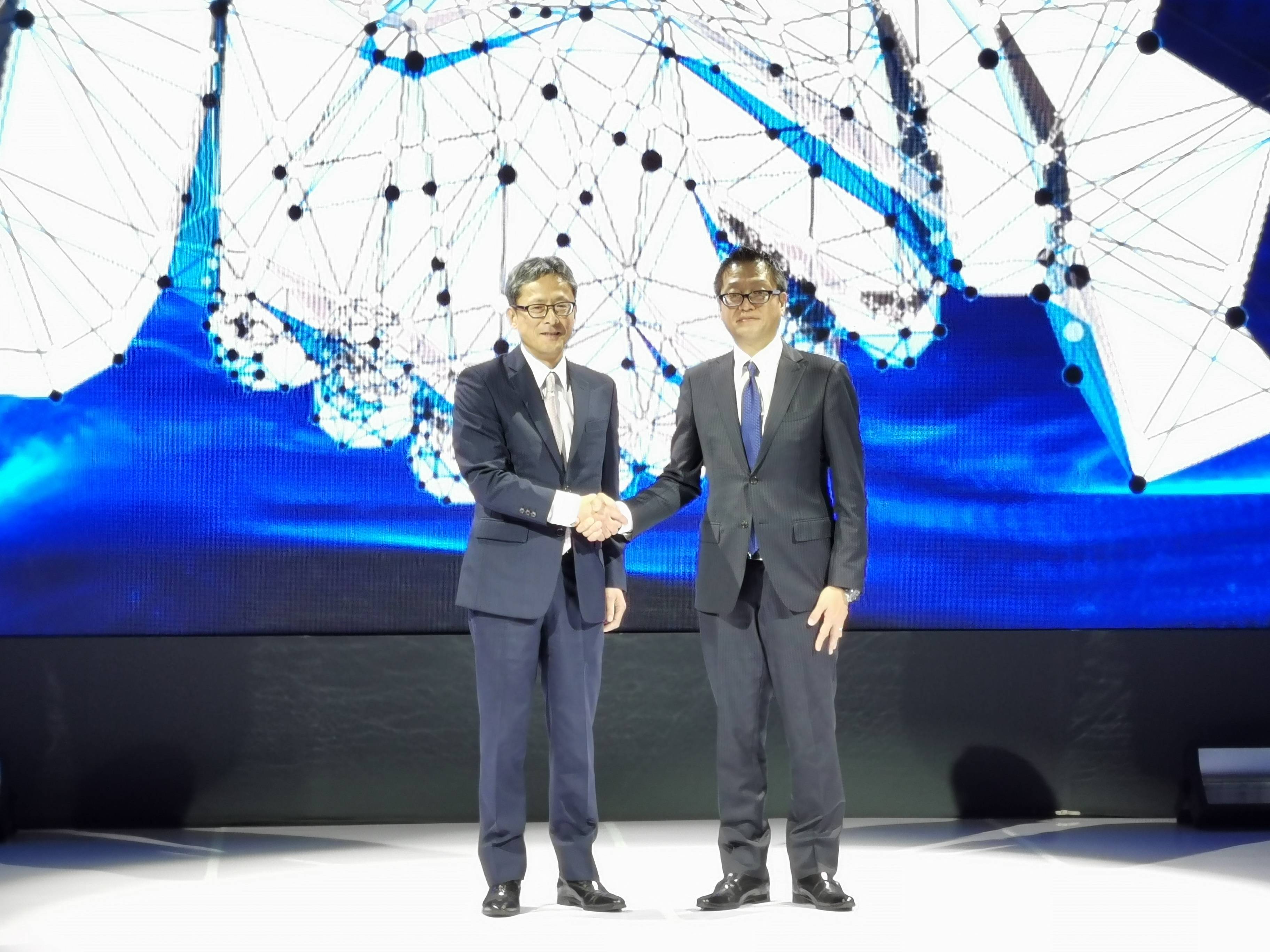 The local arm of Japanese titan Toyota has formally introduced Atsuhiro Okamoto that would replace outgoing chief Satoru Suzuki.
Okamoto was introduced at the Grand Hyatt Manila, witnessed by members of the business community at the Grand Hyatt Manila. In his speech, Okamoto noted the importance of dedication to success.
"As TMP's new president, I would like to reiterate to all TMP Team Members, dealers and suppliers alike, the importance of dedicating our work to contribute to society. We will continuously do so by providing ever better cars and services to enhance the quality of life of Filipinos, " Okamoto said in his speech. Prior to his local post, Okamato was executive vice president of Toyota Motor Asia Pacific, which, gave him a closerunderstanding of the ASEAN market and the Philippines. A product of Keio University, Okamoto started his career at Toyota Motor Corporation in 1992. He has gained a rich marketing experience handling Toyota and Lexus brands in the past 28 years. Further, the event highlighted the achievements of TMP under Suzuki's stint in the past four years. It was during Suzuki's term that TMP held a record-breaking 39.5 percent market share and took 18th consecutive Triple Crown by end-2019. It was during Suzuki's stint that dealerships grew, with the addition of 23 more around the archipelago as well introduction of main market driver Vios, the Hiace (which was globally launched in the Philippines), the mass-produced Altis Hybrid, among others.
In his farewell speech, Suzuki thanked Toyota customers who put their trust in the brand, saying, "You are the reason for Toyota's passion to be always better." For his part, TMP chairman Alfred Ty thanked stakeholders for their support to Toyota's business in the Philippines for over 30 years now. Ty underscored Toyota's sustained commitment to nation building, especially through local automotive manufacturing. "Because of your unwavering support and friendship, we have been able to remain true to our promise of service to the Filipino and the Philippine nation," Ty said. In his message, Ty highlighted TMP's investments under the Government's Comprehensive Automotive Resurgence Strategy or CARS Program, which already reached 5.42 Billion pesos, enabling transfer of technology, employment generation and skills development, among others. Ty also thanked the government for the CARS Program because it gave Toyota an indispensable role in enhancing the industrial and manufacturing capability of the country. Globally, Toyota is transforming into a mobility company, stemming from Toyota Motor Corporation president Akio Toyoda's direction. Toyota's concept of the automobile will continue to change in the current era of innovations, particularly in terms of connectivity, automation, shared mobility, and electrification. With such new technologies, Toyota aims to develop communities that are notjust centered on "cars" but on "people." In the Philippines, where the population is huge and the economy is fast-growing, mobility needs will continue to evolve and become vital to socio-economic development. And such path towards offering new mobility solutions—and overcoming the pressure brought by the success in the last four years—will be spearheaded by Okamoto.