Toyota Rav4 wins 2019 J-COTY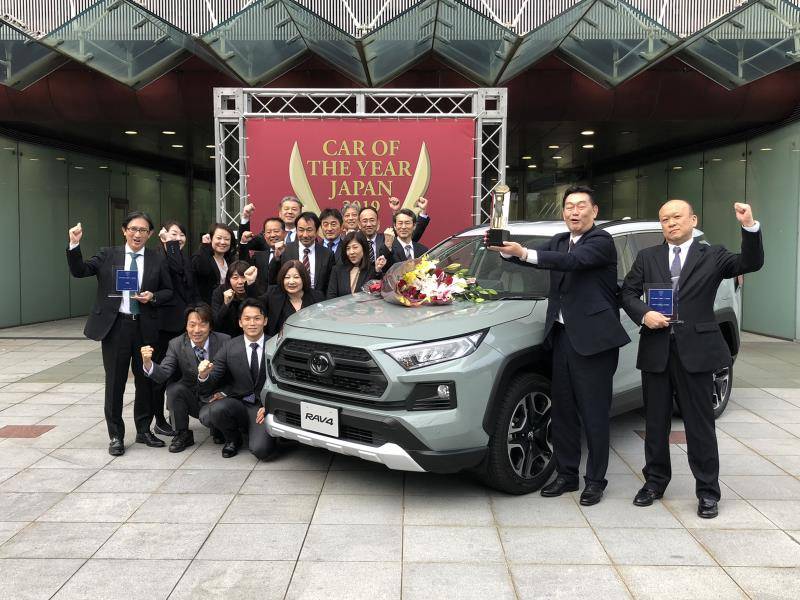 Japanese carmaker Toyota earned this year's Japan Car of the Year (J-COTY) with their home-grown spec of the RAV4.
Now on its 40th year, the judging organization gathered at the Tokyo International Exchange Center in Tokyo Bay to choose the best cars of 2019. The 60 jurors are representatives from 40 of the country's most influential automotive publications and dozens of OEM executives gathered to witness the vote-counting and prize-giving ceremony for this year's awards.
The competition for the J-COTY was a tight race among Toyota RAV4, fellow Japanese Mazda3 and the Europe's BMW 3-Series.
Pre-ceremony hype centered on an expected battle between the Toyota RAV4 and the Mazda3 with the BMW 3-Series seen as a strong contender for the import car of the year gong. That race did not eventuate as the RAV4 polled well from that start and with a convincing total of 436 votes. The Mazda3 came in second with 328 votes while the BMW 3-Series finished with 290 votes giving it the Import Car trophy. The Toyota Corolla was 4th with 118, the Jaguar I-Pace was 5th with 109 and in 6th place, the Jeep Wrangler polled 56 votes. In the special awards categories, the Jeep Wrangler picked up the Emotional Award for its robust on- and off-road capabilities, the Nissan Skyline took home the Innovation Award for its world-first ProPilot 2.0 "hands-off" semi-autonomous driving system.
Further, the Small Mobility category win went to the Mitsubishi eK Cross and Nissan Dayz.