Toyota Teases Supra Update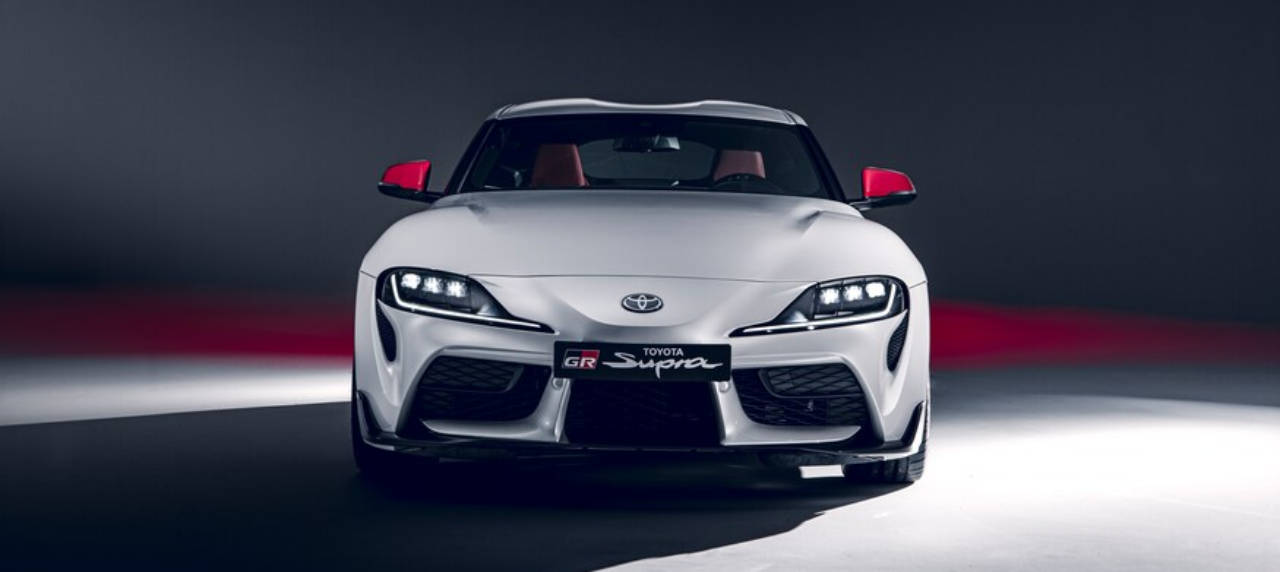 The Toyota Supra has had a long and colorful history. Introduced in 1978, this three door liftback began its journey in Japan as the Celica XX. From 1978 up to 2002, the Supra spanned four generations and gained a massive cult following. But despite its excellent performance and positive reviews, the Supra started to decline in sales and eventually had to be discontinued.
The iconic A80 Toyota Supra, a crowd favorite.

In January of 2019, Toyota reintroduced the fifth generation Supra, and while reception has been mixed, Toyota is tackling the new year head on with an update on the 2021 GR Supra. This weekend at the Daytona 500, Toyota is revealing the a new GR Supra for the 2021 model year. We assume this to be the new four cylinder variant that is already available in markets outside of the US. https://twitter.com/Toyota/status/1226903855713181698 In addition to the likelihood of the four cylinder Supra coming to the US, Toyota also teased the Supra coated in bright blue paint: a color that hasn't been offered to the vehicle before. Along with the bright blue wrap, the said Supra is also fitted with black twin-spoke wheels and bright red brake calipers.
Toyota will livestream their announcement at 3:00 pm EST on Thursday, February 13, 2020 (4:00 am, February 14, 2020 in the Philippines) at the Daytona International Speedway. You can watch the action unfold here.
The Japan spec four cylinder Supra is fitted with a 2.0 liter turbocharged engine that packs 255 hp and 400 Nm of torque, hooked up to an eight speed automatic transmission. If you opt for the RZ variant, the 2.0 liter engine gets you about 194 hp and 320 Nm of torque, and uses the same eight speed automatic transmission.
The interior of the Supra is clad in black with red accents, featuring a three spoke black and red steering wheel with audio controls, a wide infotainment system and a fully digital gauge cluster. The sport bucket seats are also themed black and red to match the rest of the cabin.