Two-Decade Strong: Isuzu PH is Truck Sales Leader for 20 Years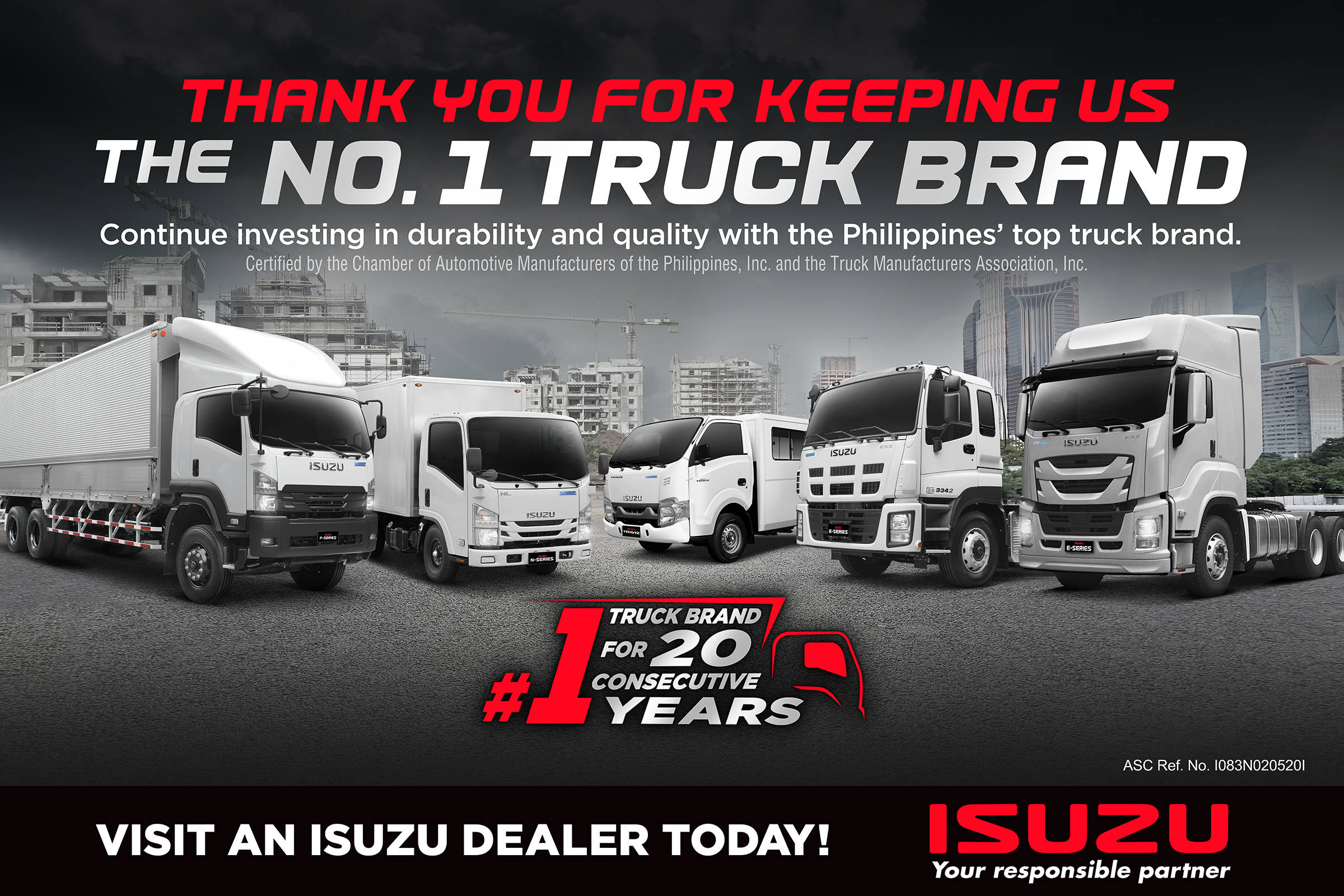 The local arm for Isuzu commercial vehicles (CV) and light commercial vehicles (LCVs) in the country is continuing to enjoy the trust and confidence of the Philippine market. It seems that the momentum of Isuzu Philippines Corporation (IPC) would not stop anytime soon as for 20 consecutive years, they continue to lead in terms of sales for the CV (truck) category.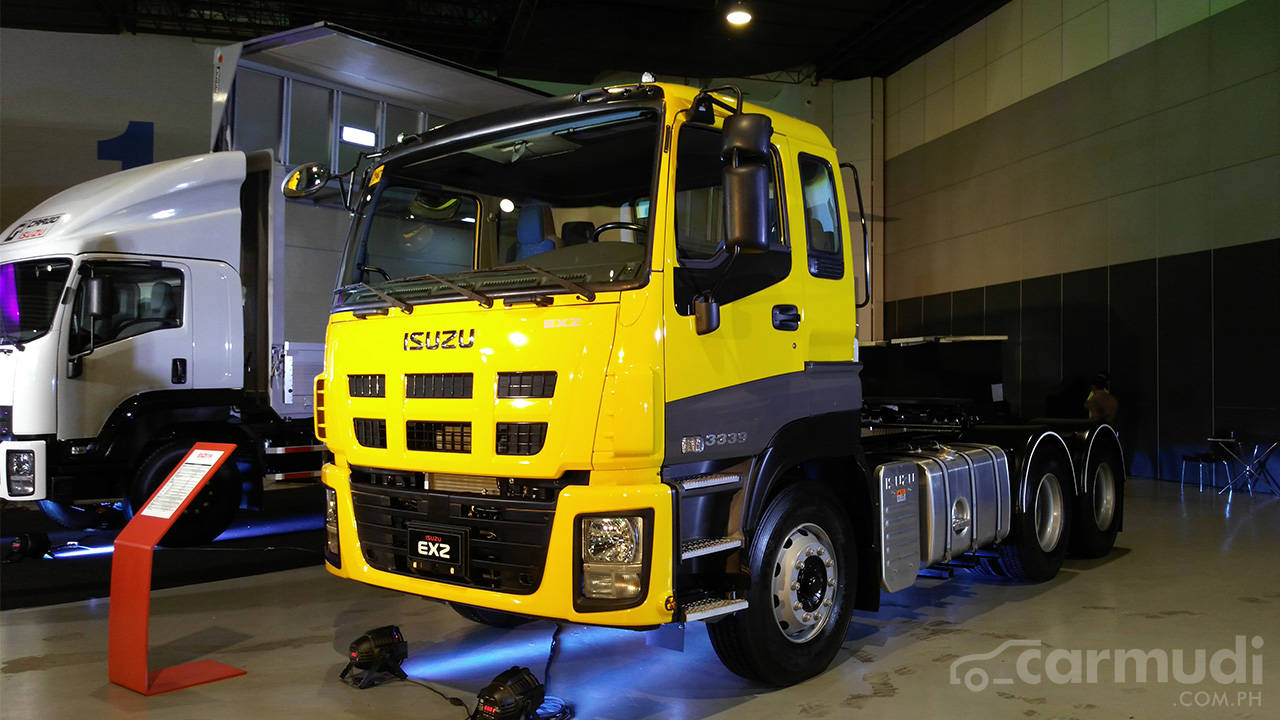 Based to the latest figures supplied by the Truck Manufacturers Association (TMA) and the Chamber of Automotive Manufacturers of the Philippines Inc. (CAMPI), IPC's sales for the full 12 months of 2019 garnered a total of 6,279 Category 3, 4, and 5 trucks, representing a strong 45 percent market share. To note, the total sales for truck manufacturers group is 14,049 units sold during the year, which has increased by 2 percent from the previous year. For the breakdown of sales, IPC dominated the Category 3 (Light duty truck) sales with 4,241 units sold, while also holding number one spot in Category 4 (Medium Duty truck) with 1,566 units sold. In the Category 5 (Heavy-Duty truck), IPC landed a strong 2nd, with 472 units sold. IPC President Hajime Koso attributed the brand's continued success to Isuzu's global reputation as a world's leading truck maker is the durability and reliability of its trucks, and the full aftersales service of an extensive nationwide dealership network.
IPC President Hajime Koso

The company believes that the comprehensive product lineup and services embodies IPC's commitment as "your responsible partner" to its customers, thus, contributing to the growing figures for Isuzu. Reinforcing IPC's sales is its Isuzu Advantage– the sum of IPC's different customer support programs bolstering its world-class trucks. The first advantage is IPC's roster of durable, reliable, fuel-efficient vehicles. The second is its nationwide dealer network that now counts 43 outlets complete with servicing facilities. The third is the reliable and prompt nationwide parts availability. Finally, the company stated that their team of expert service technicians and field support personnel are on call to provide technical assistance whenever and wherever needed. "By being your responsible partners, IPC does not just supply world-class vehicles, but we also provide solutions to meet their business needs. Their growth is essential to IPC's growth, the development of the Philippine transport sector and of the economy in general. Hence, we provide total support to our partners' businesses with great products and aftersales support," Koso said. To know more about Isuzu's roster of light, medium, and heavy-duty trucks, log on to www.isuzuphil.com.