Valenzuela City Imposes Mandatory e-Bike Registration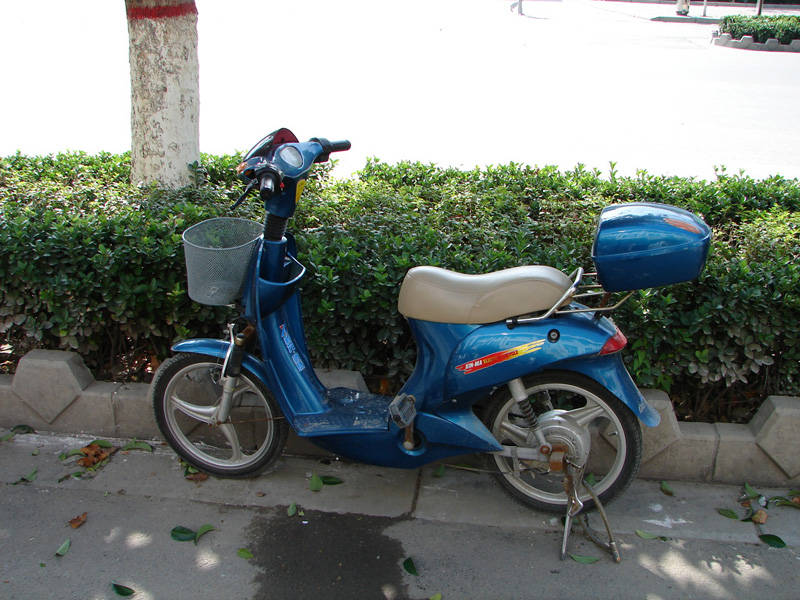 Citing the non-inclusion of Light Electric Vehicles (LEV) in a Land Transportation Office (LTO) memorandum, the Valenzuela City Council is now imposing a mandatory registration on e-Bikes.
Valenzuela City Ordinance 510, Series of 2018--also known as the E-Bike Ordinance of Valenzuela City--has provided measures to regulate and restrict the use of e-Bikes in the city and slap penalties on violators for non-compliance.
According to the city ordinance, all e-Bikes needs to be registered with the Valenzuela City Transportation Office (VCTO), and shall bear license plates, regulation stickers, and corresponding ID cards.
"Whereas the Land Transportation Office issued Memorandum Circular 721-2006 the implementing Rules and Regulations of Administrative Order 2006-01 on the guidelines in the registration of Light Electric Vehicle. However, e-Bikes that are low-end are excluded in the registration," the measure noted.
Those who need to register their e-Bike shall submit a registration form with a 2×2 picture of the applicant, barangay clearance, and voter's ID as proof of their residency. Once approved, the applicant shall receive a Certificate of Ownership, which shall be renewed annually by submitting a baranggay clearance and community tax certificate, and after the payment of necessary fees.
The license plate shall permanently be affixed at the front and back of the registered unit. Applicants shall pay a registration fee of PHP200, PHP150 for the license plates (for first-time registrants), PHP50 for the regulation sticker, and another PHP50 for the ID card.
E-Bike Supervision Permit
E-Bikes that are registered and primarily operating outside Valenzuela City but at some point traverse the territorial jurisdiction of the City shall need an e-Bike Supervision Permit, which can be obtained from the VCTO. Its corresponding fees are PHP400 for the supervision fee, PHP200 filing fee, and PHP50 each for the ID card and registration sticker.
License for E-Bike users
Those who would be operating these e-Bikes shall also need to secure a driver's permit which shall be renewed yearly on or before the applicant's birthday for the amount of PHP100. However, those who already have an LTO-issued driver''s license need not get the e-Bike driver's permit anymore.

Valenzuela City residents who are at least 18 years old must secure a barangay clearance and his/her voter's ID for them to get the permit.
Driver Education program
The applicants will also undergo an e-Bike Driver Professionalization Program that will include basic traffic regulations, road courtesy, traffic offenses, and the provision of the ordinance relevant to the operation of their vehicle.

Drivers of e-Bikes are all required to use a helmet and are only allowed to carry two passengers.

Aside from that, they are only allowed to use the e-Bikes within or along barangay roads and are banned from using national roads such as the MacArthur Highway, Maysan-Novaliches Road, and Gen. T. De Leon unless in emergency cases.
Penalties
Violators will be slapped with various fines for their corresponding punishments:
Failure to register e-bike - PHP500;
E-bike with no license plate - PHP200;
Expired registration - PHP200;
Driving without supervision permit (if applicable) - PHP500;
Driving on national roads - PHP500;
Driving without proper accessories - PHP200;
Overloading - PHP200;
Under-aged driver - PHP500;
Overspeeding (more than 30 kph) - PHP500;
Not wearing helmet - PHP350; and
No LTO license or e-Bike driver's permit and E-BDPP orientation certificate - PHP500
Or in all cases, the e-Bike shall be subjected for impounding.