We Guess What 2 New SUVs Volkswagen PH Will Launch This Year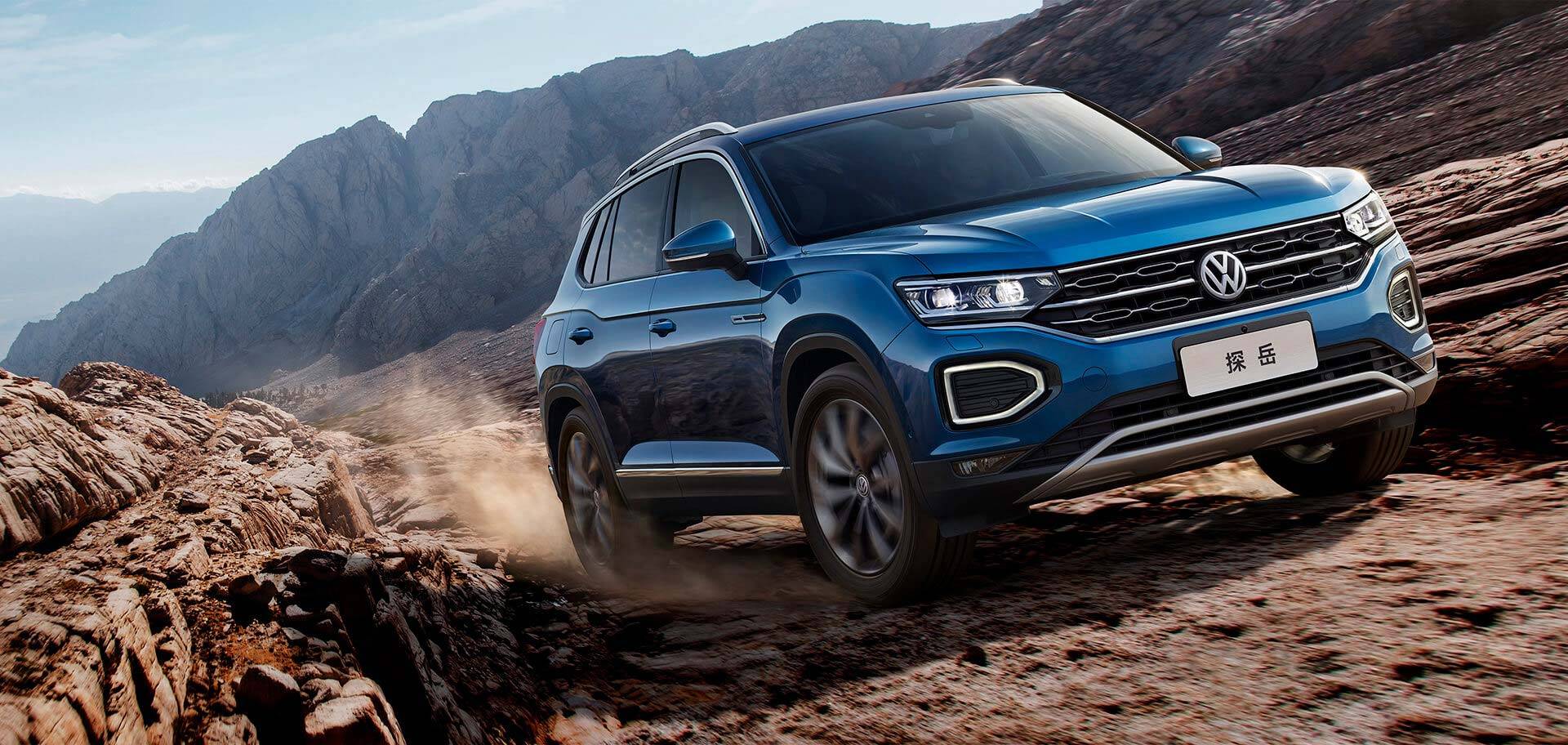 Given Volkswagen Philippines' recent predilection  to concentrate its distribution to its models made in China, we limited our search to the vehicles it manufactures there in partnership with SAIC Motor and these are our guesses.
One would be the Volkswagen Teramont, or Atlas as it's known in the United States. A three-row, seven-seater midsize SUV, it's built on the same MQB platform it shares with the Lamando, Lavida, and Tiguan, to name a few. In China, the Teramont is offered with either a 2.0-liter inline-four engine that's good for 184 hp and 320 Nm of torque or 217 hp and 350 Nm, depending on the variant, or a 2.5-liter V6 that produces 295 hp and 500 Nm of torque--all through a seven-speed direct-shift gearbox (DSG).
Another candidate would be the Volkswagen Tharu. Like the Teramont, it uses the same MQB platform. The Tharu is available with either a 1.4-liter or 2.0-liter inline-four engine that puts out 148 hp or 184 hp, respectively, through a seven-speed DSG as well.
If Volkswagen Philippines is being liberal with its use of the term 'SUV,' then it's also possible that it'll bring in the crossover versions of its SAIC-Volkswagen cars: the Volkswagen Cross Polo and the Volkswagen Cross Santana.
The Cross Polo comes with either a 1.4-liter inline-four that makes 89 hp and 132 Nm of torque through a five-speed manual or six speed automatic, or a 1.6-liter inline-four that churns out 109 hp and 155 Nm through a Tiptronic transmission. The Cross Santana has the same 1.6-liter mill as the Cross Polo, but paired with either a five-speed manual or a six-speed automatic.
It's worth noting though that Volkswagen also has a partnership in China with FAW so it's quite possible for the carmaker to look at bringing in some cars from this joint venture as well. Using this parameter, two models--which were only launched in China last year--are our prime candidates.
The first is the Volkswagen T-Roc. A subcompact crossover based on the MQB platform as well, the T-Roc comes with a lot of niceties like a panoramic sunroof, LED lights all around, and a 6.1 Beats audio system. Powering the T-Roc is a 1.2-liter (114 hp and 175 Nm of torque) inline-four engine through either a five-speed manual or a seven-speed DSG or a 1.4-liter version (129 hp and 225 Nm) of the same powerplant with a seven-speed DSG as well.
The second would be the Volkswagen Tayron. Another midsize SUV that's based on the MQB platform, it's generously-equipped like the T-Roc, with features like a panoramic sunroof and LED lights all around. But instead of a Beats audio system, it comes with a Dynaudio speaker system. Underneath the Tayron's stylish front end lies a 2.0-liter inline-four that makes 184 hp and 320 Nm of torque through a seven-speed DSG.
Incidentally, in his speech before he introduced Estrella to the media, Volkswagen Philippines' Chief Operating Adviser Klaus Schadewald shared that the company will also be entering a new segment in the Philippines. Looking at the brand's past and present lineup, there are only a few segments it has yet to enter in the country. One such segment is the sub-1-liter city car, which the Volkswagen Up falls under. Another segment is the pickup truck, which is where the Volkswagen Amarok comes in. The problem here is that if Volkswagen Philippines will stick to its strictly-China-made directive, both models are not actually sold in China. What's made and sold in China though are the all-electric Volkswagon e-Golf and the plug-in hybrid Volkswagen Tiguan--segments that Volkswagen Philippines has yet to enter.
So, which Volkswagen models will you think will find their way to the Philippines within the next 12 months?