Big Saving!!
Save upto 40% ! Find the best deals on used Toyota 86 in Philippines
Toyota 86 Latest Updates
The ergonomically designed 86 is fit for winning the hearts of all sports car enthusiasts irrespective of the land it gets to roll in first. The Filipinos seem to be captivated by the utmost stylized structure of this sports coupe. The paddle shifters married to the six-speed transmission gearbox of the powerfully engineered machinery drive the car smoothly and speedily. Produced in two variants the model gets a quoted price under PHP 2.08 - 2.16 million. Overall the model, Toyota 86 seems to be playing fair with its contenders like the Subaru BRZ Mazda MX - 5 RF. 
Toyota 86 Pros & Cons
Get the better insights of Toyota 86, Read our expert opinion and helps to buy or not
Things We Like in Toyota 86
Extremely fun to drive
Affordably priced
All-around great sports car
Things We Don't Like in Toyota 86
Transmission sacrifices performance
Cramped rear passenger seat
Maybe overly-Spartan for some 
Toyota 86 Colors and Images
All
Colors
Exterior
Interior
Toyota 86 Review
Toyota 86 Overview

The Toyota 86 is hardly a unique car, considering that it's basically a rebadged Subaru BRZ. But what makes this car distinct in its own right (which goes the same for its DNA twin the BRZ) is that it doesn't have any turbocharger, with very little chassis tech, intentionally slim tires, and relatively basic setup. With these qualities, you'd be within your right mind to think that the 86 is a bore, and you'd be utterly wrong. For a price that most sports car enthusiasts can afford, the Toyota 86 delivers a surprisingly exciting drive that provides just the right balance of sportiness and practicality.

Toyota 86 Interior

"Don't fix it if it ain't broke," as they say—perhaps that's why Toyota decided to change very little in the 86. Being inside this sports car is like getting behind the wheel of a classic speedster, with the cockpit instantly conveying a strong sense of command to its drivers. Sporty gauges and a hefty steering wheel further elevate the 86's exciting aura. Despite the 86's small stature, there's actually plenty of space in the front for tall drivers. The rear is another story though—as characteristic of all coupes, only toddlers and kids will fit in the 86's rear space, not that you should keep them there while you're zipping on a racetrack.

Old-school sports car enthusiasts will enjoy the sparse, easy-to-use interior controls, as they are designed to ensure the eyes remain on the road at all times. These same drivers will also probably enjoy the rudimentary infotainment system—a 7-inch touchscreen with Apple CarPlay and Android Auto connectivity. There are just enough functions to keep technology lovers happy. Still, the basicness of the layout maybe overly simplistic for most modern drivers who are used to seeing sports cars as luxurious daily drivers.

Toyota 86 Exterior

The Toyota 86 received a mid-life facelift in 2017, although changes to the aesthetics were pretty mild. Most of the changes were to the aerodynamics and handling, where the suspension system was made stiffer and stability control adding one mode. As for the visible changes, only the headlamps showed the most noticeable enhancement. The latest 86 version also adds a paint color option called Pavement, and there's a new top trim: the Hakone Edition, which comes with its own custom green paint, exclusive 17-inch wheels, and unique interior details.

Toyota 86 Ride & Handling

The Toyota 86 is a heavy favorite among budget racers, and for good reason, as it packs enough power and beef to excite many ardent speed freaks. While the 86 handles great, Toyota offers several performance enhancements that elevate performance further. Suspension component upgrades, larger wheels, and aerodynamic enhancers and may be available depending on the dealer.

Toyota 86 Engine & Fuel Consumption

The Toyota 86 is anchored by its rear-drive layout and Subaru-sourced 2.0-litre flat-four boxer engine that outputs 197 hp and 205 Nm of torque. As far as transmission options go, the 86 comes in both a 6-speed manual and 6-speed automatic with paddle shift, but only the latter is made available locally. Unfortunately, it's also the less impressive of the two gearbox options, as it hampers acceleration a bit. Case in point: 0-100 kmph in the manual is 7.6 seconds, and 8.2 secs in the auto. Likewise with the top speed, where the manual maxes out at 226 kmph, while it's a mere 210 kmph for the auto. 

Toyota 86 Braking & Safety

From the streets to the track, the 86's impressive brake disc system—which uses ventilated discs front and back—will inspire peace of mind. You can opt for larger calipers, although the standard brakes perform well as they are. As for safety technologies, the 86 is as straightforward as a sports car can get, with none of the advanced driver assistance features you often see in modern cars. There's traction control, ABS with EBD, and backup camera, but don't expect to find blind-spot monitoring, lane departure warning, and even adaptive headlights in the Toyota 86 spec sheet. 

Toyota 86 Verdict

A great first sports car to own—that's Toyota 86 in a nutshell. With a starting price of PHP 2,156,000 (PHP 2,171,000 for the Crystal White Pearl option), this sports car is easily one of the more engaging rides you can find for the price.
Toyota 86 News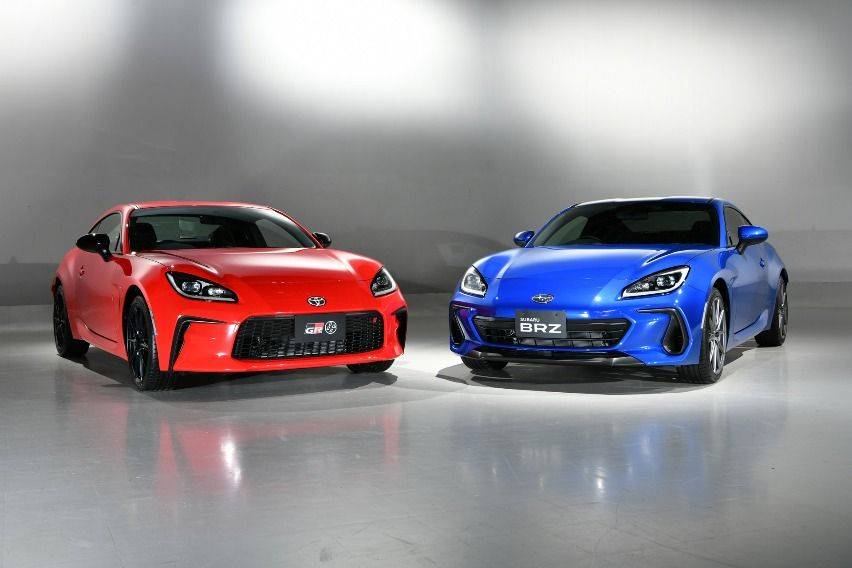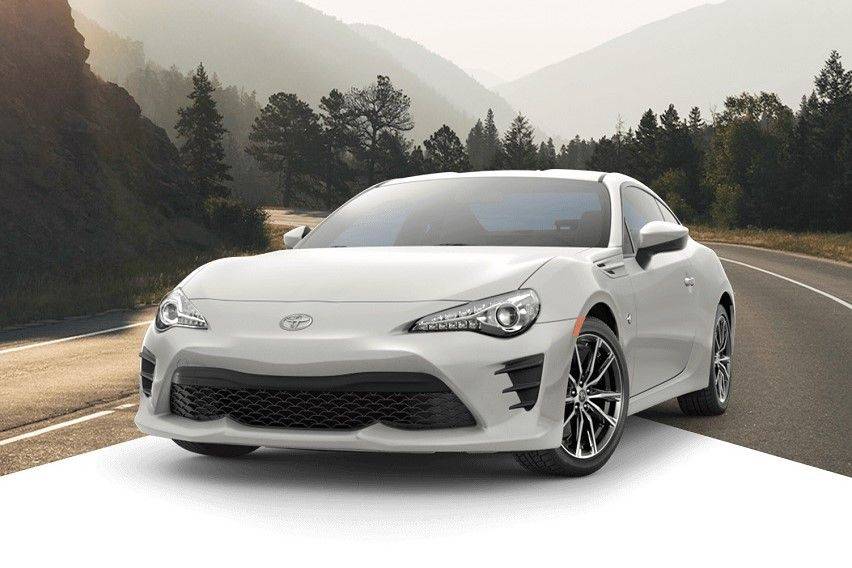 Automotive News
FAQs on Toyota 86
Answers to most common frequently asked questions (FAQs) on Toyota 86
What is the Toyota 86 2023 Price Philippines?

The Toyota 86 Price Philippines starts from ₱2.086 Million and goes upto ₱2.186 Million.

What is the Lowest Monthly Installment for Toyota 86 in Philippines?

The lowest monthly installment for Toyota 86 in Philippines starts from ₱35,786 with Down Payment ₱417,200 for 60 Months.