Five Tips to Prepare You on the Road this Rainy Season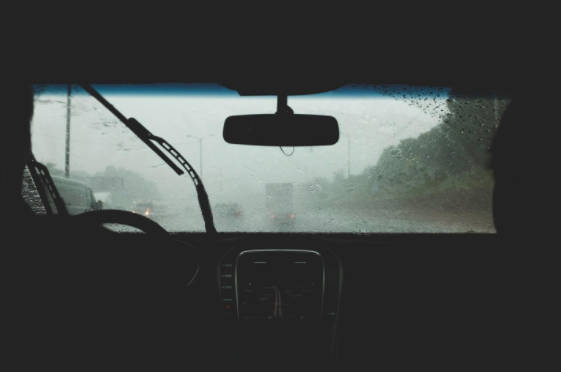 There's a whole lot of things that are perfect for the weather we're currently having. Imagine relaxing: sipping a cup of hot chocolate while watching the heavy downpour out the window. How about binge-watching on your favorite shows while you're bundled up in your sheets? The best of all, though, is catching up on some needed Zs.
Unfortunately, the rainy season doesn't only bring cold weather; it brings a lot of headaches, especially for those going outside. If you're a driver, you're bound to meet troubles if you brave the rain, like floods, poor road visibility, and of course, traffic – which is heavier than usual.
Before you head out, here are some advice we'd like to share to get you prepared.
## Take your vehicle to the service center.
An ounce of prevention is better than a pound of cure, they said. Now that the rainy season is here, your preparation is your greatest weapon against risks. Start off by taking your car to your nearest service centers to check if it's in the right condition for driving in the rain.
## Check your supplies in your car.
Accidents and other road mishaps are unavoidable, but the hassles they bring will be bearable if you have the right things. There are a lot of stuff that can be handy when it's raining cats and dogs outside, like slippers, tissues, alcohol, extra set of clothes, multipurpose tools, extra umbrellas, blankets, and of course, a first aid kit – don't forget to check if you have enough stock! You can also bring snacks and water since a heavy traffic almost always follows a heavy downpour.
## If you can, avoid the diving through a deep flood like the plague.
Flood levels become worse as the years go by. Sometimes a non-stop heavy downpour can result to a waist-deep flood. *cough* R. Papa Rizal Avenue *cough*
If you see a flood in front, measure it first before continuing. Some floods can be deceiving, as sometimes they hide a deep hole of the road in its depths. If you can, avoid facing it head on and look for alternate routes instead. Avoid testing the waters, so to speak, because no, your car is not a submarine.
## Stay alert.
Stay alert to avoid accidents. Start by avoiding driving fast since roads are obviously wet and slippery. If you have awareness of your surroundings, you can slow down properly rather than braking suddenly which risks skidding.
## Don't drive if the rain is extremely heavy.
If you see that the rain is getting worse, park somewhere and wait until it dwindles to avoid accidents. You won't be able to see much if there's water pouring down heavily on your windshield.
Car Articles From Zigwheels
News
Article Feature
Advisory Stories
Road Test
Toyota PH returns to Taguig for this week's 'Go Electrified' tour

Porsche PH celebrates 75th anniversary at 'Festival of Dreams' this weekend

Suzuki Auto Oct. 2023 YTD sales reaches 2.609-M mark

BYD produces 6th millionth NEV

Nissan stages special exhibit to celebrate 90th anniversary
Here are some of the common ADAS features found in PH-spec cars

A modern gentleman's SUV: the Honda CR-V VX Turbo AWD

Sedan spotting: Here are some of the available city cars in the Philippines

Paulo Papa

.

Dec 05, 2023

GAC Emkoo: Could this be the crossover for you?

Paulo Papa

.

Dec 04, 2023

Through the years: Suzuki Dzire

Paulo Papa

.

Dec 04, 2023
Oil players cut pump prices anew

Paulo Papa

.

Nov 14, 2023

PH oil price hike to continue this week

Ruben Manahan IV

.

Sep 11, 2023

Maximizing Transmission Lifespan: How Often Should You Change Your Transmission Fluid?

Hazel Nicole Carreon

.

Aug 23, 2023

Navigating the Aftermath: A Comprehensive Guide to Assessing Flood Damage on Cars

Hazel Nicole Carreon

.

Aug 07, 2023

Car Insurance 101: What Every Car Owner Needs to Know

Hazel Nicole Carreon

.

Jul 28, 2023
Fine China: 2023 Chery Tiggo 7 Pro

Dylan Afuang

.

May 26, 2023

Review | 2023 Toyota Raize 1.0 Turbo | Rocket Bunny

Roy Robles

.

Apr 27, 2023

Old but still golden: 2023 Mitsubishi Mirage hatchback

Alvin Reyes

.

Mar 01, 2023

First Drive | 2023 Kia EV6 GT-Line | Post Modern Philosophy

Roy Robles

.

Feb 24, 2023

More than just a kit | 2023 Mitsubishi Xpander Cross

Roy Robles

.

Jan 30, 2023