10 Car Game Apps to Entertain You During the Community Quarantine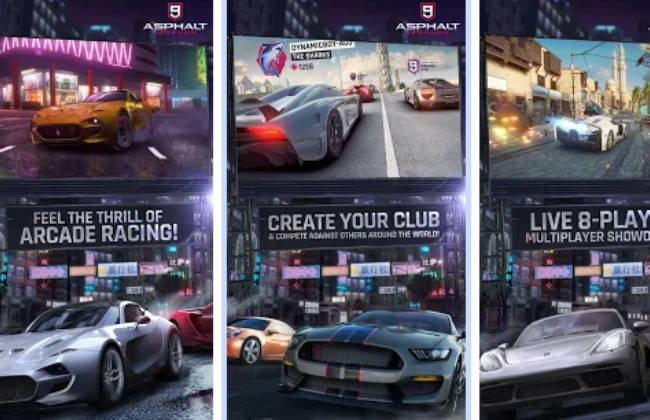 Let's face it: getting stuck inside our homes 24/7 is not our idea of "fun". And with the threat of Coronavirus around, we need to find ways to entertain ourselves to maintain our sanity. And for those who did not follow the days that the government has announced the community quarantine, it's been 10 days already. Luckily, there are gaming apps you can download for your android phones. If you like cars—or even motorcycles—then here are some 10
boredom-buster apps that you might want to check out:
Asphalt 9 Legends - Epic Car Action Racing Game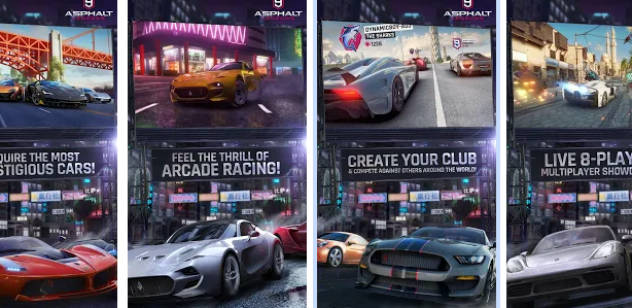 Want to drive a Ferrari, Porsche, Lamborghini, or W Motors? This "fearless street racer pros" game will allow you to do that. You can choose your dream car and own over 50 of the world's best speed machines without even shelling a cent. And to top it all off, you also get to race across great locations around the world without leaving the comforts of your home. Aside from that, you can choose the exact color and materials to use for your vehicle. You can even choose the color of the rims and more, so you're sure the car your driving is really all about YOU.
Nitro Nation Drag & Drift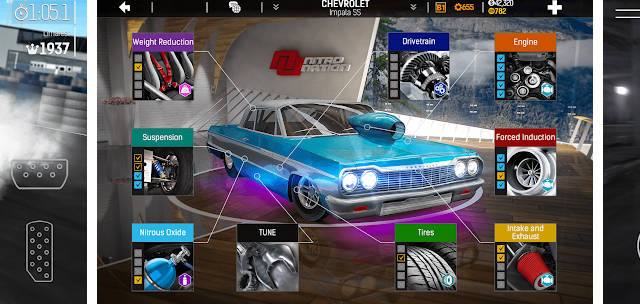 Now, if you want a more extensive list of cars that also include vehicles like Audi, BMW, Chevrolet, Chrysler, Dodge, Ford, Jaguar, Mercedes-Benz,Subaru, Volkswagen, and Nissan, then download the Nitro Nation Drag and Drift app. This app has more than 100 real cars from top international car brands, from Tuners to Street racers, to Classic and even Modern Muscle. It's a great app if you want to compete in tournaments with your friends or even form a team. You can also satisfy your competitive itch by joining the weekly Regional tournaments for an added push.
Hot Wheels Race Off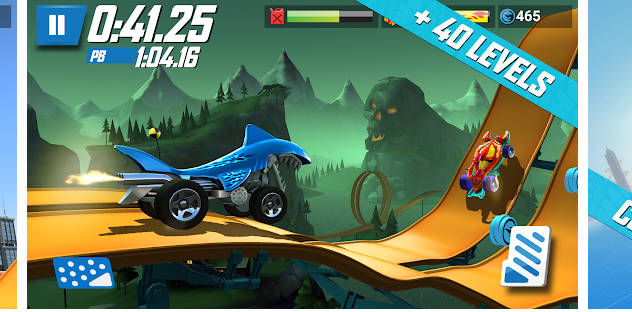 If you're a fan of Hot Wheels, then you should definitely download this game. You can race more than 25 Hot Wheels cars across 50 physics-defying race tracks, upgrade and build your own collection of Hot Wheels cars, challenge your friends in the competitive multi-player mode, or create cool stunts, loops, and boosters on the iconic Hot Wheels orange track.
Car Parking Multiplayer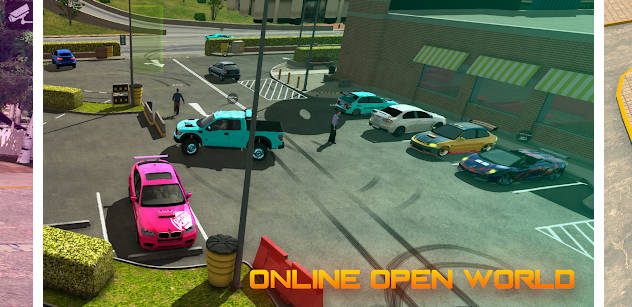 How well do you park? Is it something that you've mastered? Or do you need some practice--even just online? The Car Parking Multiplayer allows you to compete against real players in 82 real-life parking and driving challenges, giving you a better feel of parking in different areas. You can choose which vehicle you want to drive: tow truck, pickup, trucks, sport and classic cars. What's more , you can choose from among 70 vehicles with real interior. Or you can just build your own interior, and even customize your car's suspension (and many other parts).
Tiny Auto Shop - Car Wash and Garage Game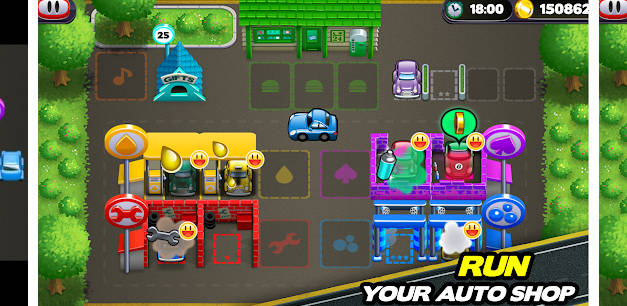 Do you secretly dream of owning your own auto shop someday? The Tiny Auto Shop is a garage simulator that allows you to wash, repair, refuel and tune-up all kinds of rides in record time. It helps you build a reputation, until you reach the top podium and become the champion. This garage game, among many things, allows you to:
SERVICE many different car models (like car fixing, paint job picking and tire changing) in time management game challenges and car games.
PIMP your idle game shop with up to 5 workstations
DRIFT on your feet in car wash game mini games and car games that let you experience hands-on running an auto-shop
Motor World Car Factory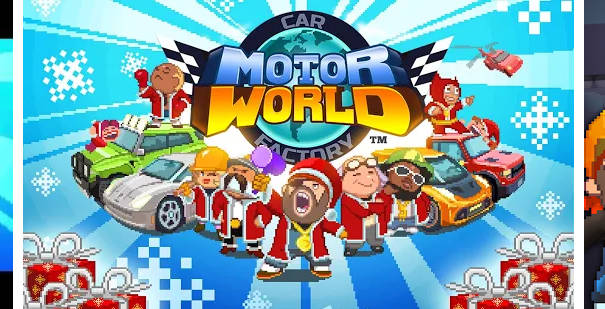 Channel your Henry-Ford persona by running a small car factory and turning it into the best company in the world. Build your cars, create new ones (you can mix and create over 300 cars), make your workers happy, please your customers, improve and arrange your retail stores and play with your friends. You can also customize vehicles depending on your imagination and creativity. You never know--this can build your reputation and make you a "trend-maker".
Ultimate Motorcycle Simulator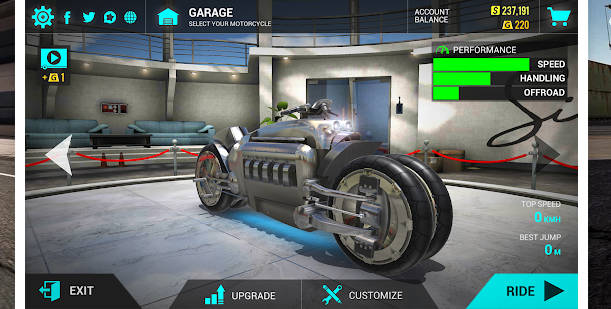 This motorcycle simulator gives you the best riding physics, from racing bikes to off road bikes. If you're a motorcycle fan, then you will surely love this. You can create your own dream motorbike with this game by choosing from among the vinyls to motorcycle parts when customizing your bike. It also comes with the largest open world map with extremely detailed environment. Ride on the endless off-road areas with your cross bike and experience the most realistic off-road riding experience.
Racing Fever Moto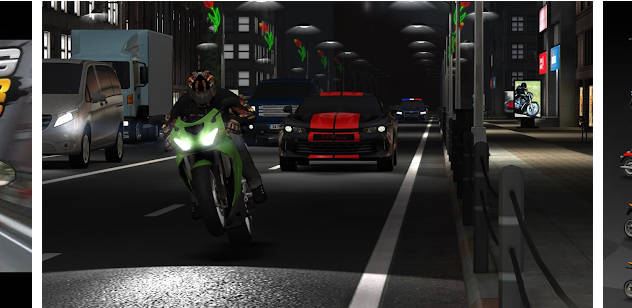 What's it like to drive in a motorcycle race? This game gives you 16 different motorcycles to choose from, with the option to improve its performance, change its design, and start racing. With four different camera angles to give you a more realistic experience, you can choose the racer's viewpoint option, or increase your control on the race using different camera angles. This game allows you to challenge yourself through different racing types in different seasons. Defeat all four ruthless gang leaders in four different regions to prove that you are the best racer!
Trial Xtreme 4 Extreme Bike Racing Champions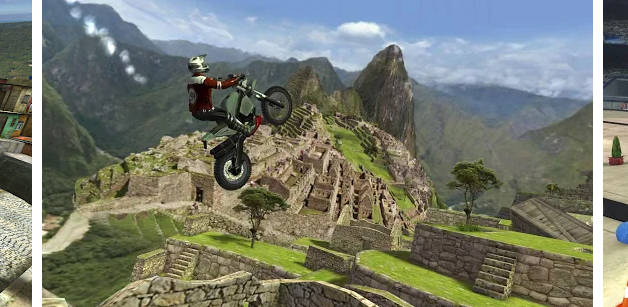 Motorcross fans, unite! Challenge yourself to a realistic motocross PVP game experience with the Trail Extreme 4: Extreme Bike Racing Champions. Customize your gear items and match your style to your abilities. Once you're done, you can race against players all around the world and win cash and other amazing prizes. You can choose from 200 extreme levels to challenge your bike skills and also your strategic thinking skills. What's more, you can also upgrade your bike abilities; improve your 'on track' performance and your bike's appearance with the most hardcore equipment available.
Mad Skills Motocross 2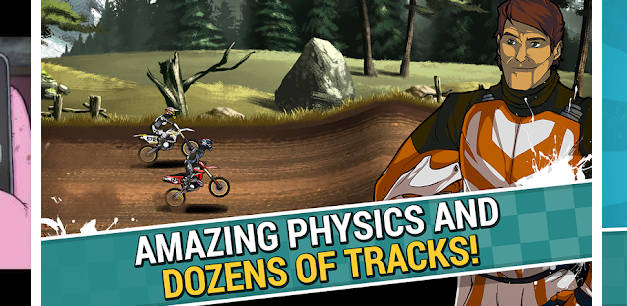 This game is one of the most intense Android motorcycle races you can play today. It features the best motorcycle physics of any side-scrolling racing game, and allows you to work your way up through 12 different motorcycles with different speeds and handling. This game comes with a NEW PLAYER-VS.-PLAYER "VERSUS" MODELS that allow you to choose a friend (or a random opponent), pick a track, and lay down the best lap time you can in two minutes. Then see if they can beat your score in the same amount of time. Fancy a competition? Mad Skills Motocross 2 features an online competition called JAM, which pits you against fellow players across the world on new tracks every week.
Also Read
Top 10 Mobile Apps for Drivers and Commuters
10 Mobile Apps that Should Be on Your Smartphone
Car Articles From Zigwheels
News
Article Feature
Advisory Stories
Road Test