2021 Hyundai i20 Images Leak Weeks before Official Public Debut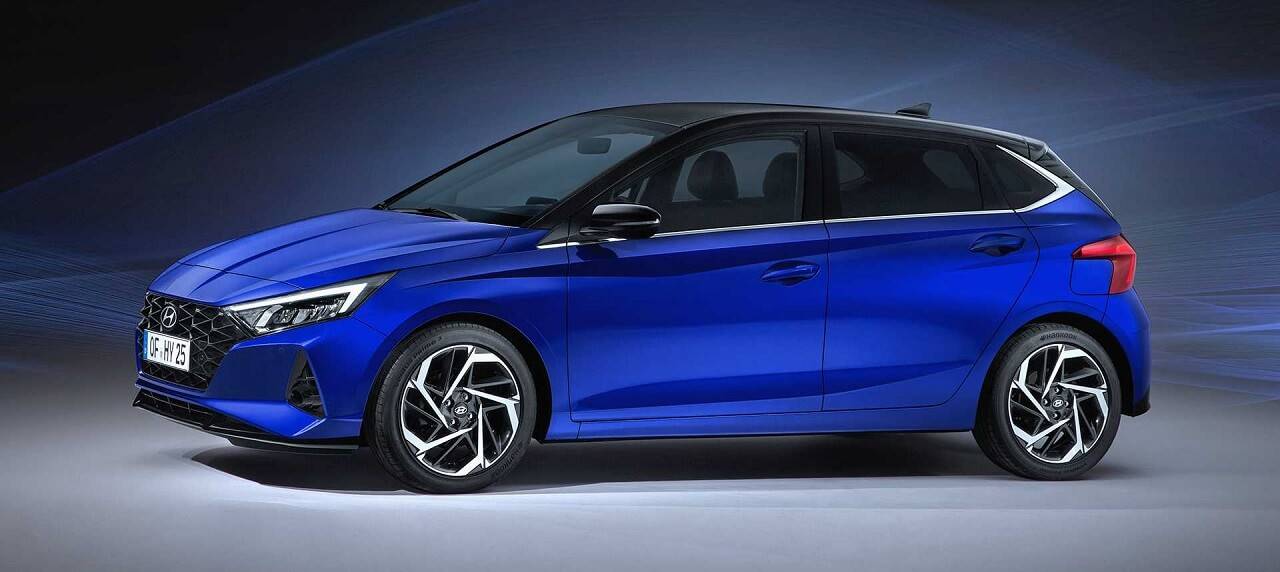 In the automotive industry, leaked images tend to be a double-edged sword. They can inspire excitement or be the cause of a big letdown. It all depends on whether the new car meets or exceeds people's general expectations.
The third generation of Hyundai's i20 compact hatchback is all set for a big reveal at next month's Geneva International Motor Show, but unfortunately (or maybe fortunately) for the South Korean brand, official images were leaked online. The leak is certainly drumming up a lot of buzz for the compact hatch, especially the announcement of a fully digital cockpit.
The leaked images show car that looks sportier and more refined than the generation it leaves behind. Hyundai's latest design language, Sensuous Sportiness, is apparent in the massive grille and character lines flaying out from the front fascia. The signature tall beltline is ever present, but this time, it links to a new quarter window at the C-pillar. The car also features LED lighting, turbine wheels, a roof-mounted spoiler, and more blacked-out surfaces especially at the back.
Dimensions-wise, the new i20 is every bit the hatchback that we've come to know, albeit the roof appears more rakish and lower than before. Width has been increased by an inch, while wheelbase stretches by nearly a half inch. Length improves by just a quarter inch.
The previous generation has the N-Line trim to rely on for added sportiness, but seeing that the leaked i20 is already athletic as it is, pundits quickly noticed that it doesn't come with the N-Line badging, leading them to believe the N-Line to come will be more aggressive than the revealed version.
If you notice the shark fin on top of the rear spoiler, it likely serves a double purpose. Most cars have fins that house a radio antenna, but observers claim that the i20 fin also has the rearview camera built in.
The biggest story for the 2021 i20 is in the standard equipment, as the cabin boasts a 10.25-inch digital instrument cluster along with another 10.25-inch center touchscreen, giving occupants a prim and proper digital experience.
There's also wireless Apple CarPlay and Android Auto connectivity, wireless phone charging, and an optional an eight-speaker Bose sound system for added luxury. Hyundai's SmartSense safety suite is also onboard, a package that includes navigation-based intelligent cruise control, lane-keep assist, lane-departure warning, blind-spot monitoring and cross-traffic alert.
Power is supplied by either a 1.2-liter four-cylinder engine (83 hp) or 1.0-liter GDi turbo three-cylinder mill (99 hp or 118 hp, depending on variant). Transmission options include a 5-speed manual (1.2-liter only), a seven-speed dual-clutch gearbox and a new six-speed "intelligent" manual (1.0-liter versions). A mild hybrid powertrain is available as an option.
More information will be revealed at the 2021 Hyundai i20's unveiling at the Geneva Motor Show, which kicks off on March 5.