8 Best Cars Under 2 Million Pesos 2017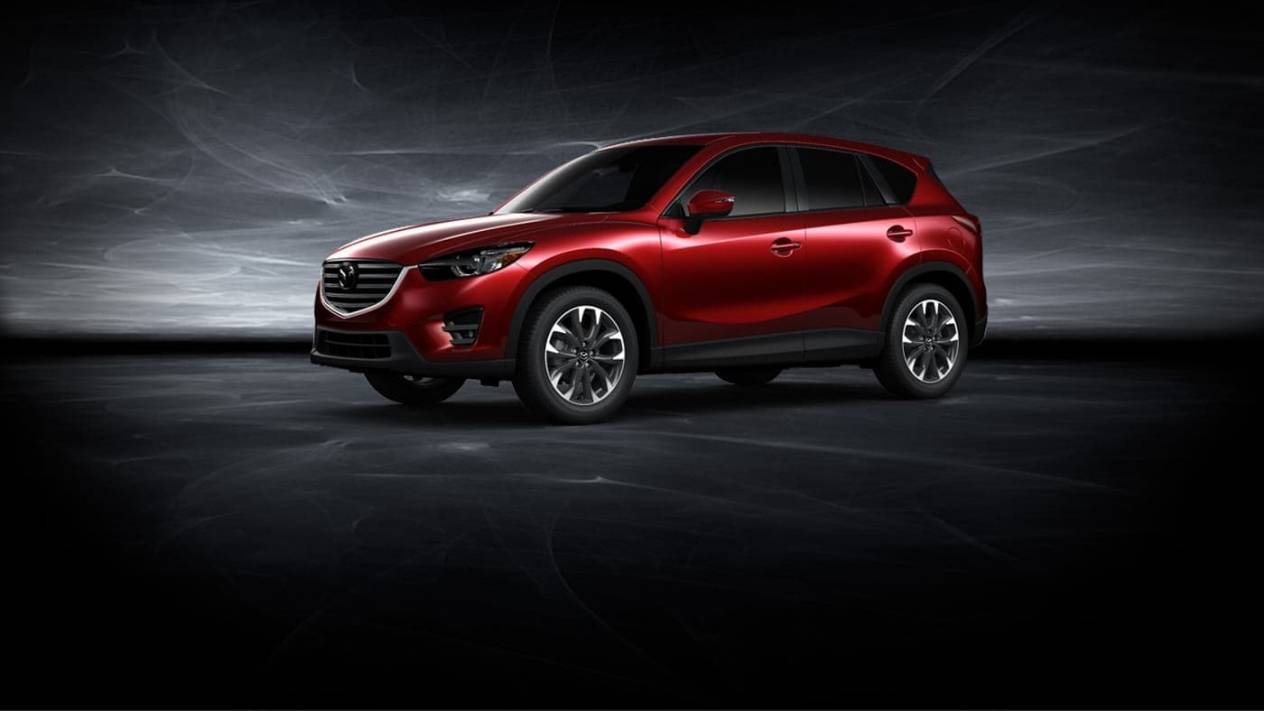 Buying a car worth more than a million -- say around 2 million pesos -- may not be the most practical in the world if there are cheaper cars that are worth far less.
But still, is two million worth it for a car? Yes -- if better options and more advanced features are what you're looking for. Besides, there are a lot of cool cars that can be bought from this price range, and they include the following: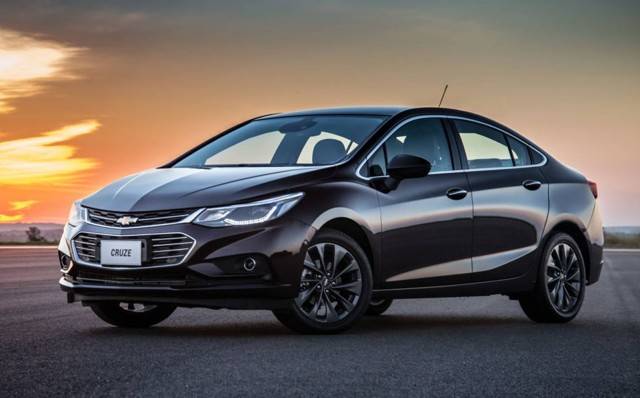 The Chevrolet Cruze is a five-passenger compact car that offers good features at a spectacular price. This car will not dazzle you with jaw-dropping speed and extreme cutting-edge technology; what it will give you is sharp and precise handling, above average fuel economy, spacious seats and trunk, and a great standard infotainment system that will make the Metro traffic more bearable than ever.
The Cruze now comes in two engine variants: a Turbocharged 2.0L SOHC diesel power engine and a 1.8L DOHC Inline 4-Cylinder gasoline engine. It also gives you the option of a 5-speed manual or 6-speed automatic with manual mode option.


1.8L ECOTEC Gasoline, 5-Speed FWD, L Manual Transmission = P 858,888.00


1.8L ECOTEC Gasoline, 6-Speed FWD, LS Automatic Transmission = P963,888.00


1.8L ECOTEC Gasoline, 6-Speed FWD, LT Automatic Transmission = P1,103,888.00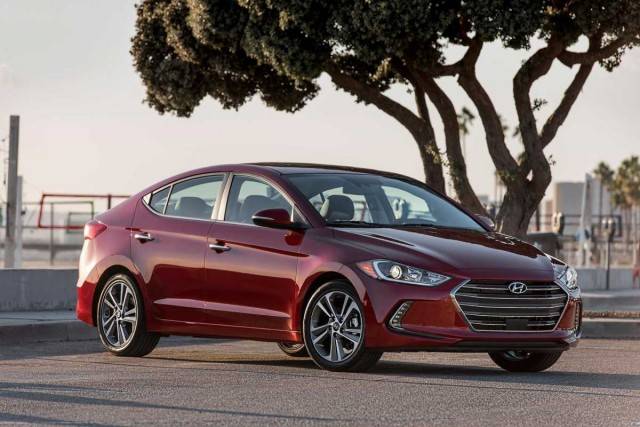 Want a ride that offers decent power, a quiet and comfortable cabin, many technology features, and spacious interiors? Then the Hyundai Elantra 2017 is the car for you. Hyundai has recently made its design "simple and driver-oriented" yet still a bit sporty and future-oriented, thanks to Hyundai's Fluidic Sculpture concept.
What we love about Elantra are its reinforced safety features, such as 53% high-strength steel, more rigid chassis, dual impact beam and reinforced b-pillars. Really, safety is now the middle name of Elantra's most modern version.
This car isn't really into high performance and extra-responsive steering capacity, especially for its base engine. But if standard driving is what you're after, then Hyundai Elantra will most definitely please you.
Elantra uses two powertrains: Gamma 1.6L MPi powertrain and Nu 2.0L MPI engine.


1.6 GL GAS 6M/T = P898,000


1.6 GL GAS 6A/T = P998,000


1.6 GLS GAS 6A/T = P1,118,000


 2.0 GL GAS 6A/T = P1,038,000


2.0 GLS GAS 6A/T = P1,158,000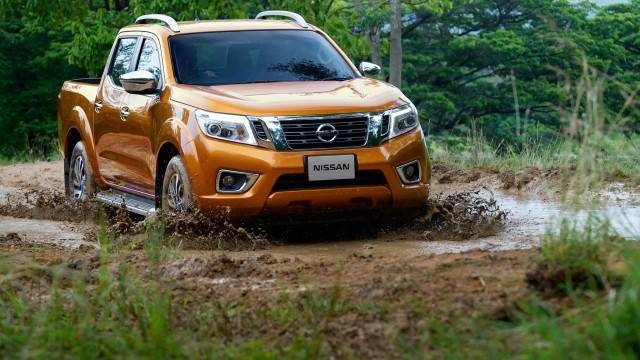 Nissan Navara is a blend of an SUV's sleek style and design with the toughness and practicality of a basic truck. This no-nonsense vehicle will make your light work easier for you, and it won't be a slouch when it comes to helping your family travel for occasional out-of-town breaks as well.
The Navara has a low base price in its class, but we recommend you get the higher ones if you have some money to splurge. Some of its best features are the Drive-Assist display that gives information on your air conditioner, speed, and fuel ratings. Another handy feature is a Smart Mirror that helps reduce glare coming from vehicles at the back.
The Navara starts with a 2.5L 16 valve engine that churns out 163 hp with 403 Nm of torque (for its base model), while its top model can make 190 hp with 450 Nm of torque. It comes with a 6-speed manual or 7-speed automatic.


Np300 2.5D 2WD 6MT  = P961,000.00


Np300 2.5D 2WD 6MT = P961,000.00


Np300 2.5D 2WD 6MT Calibre =  P1,002,000.00


Np300 2.5D 2WD 6MT EL Calibre =  P1,095,000.00


Np300 2.5D 2WD 7AT Calibre = P1,275,000.00


Np300 2.5D 2WD 7AT EL Calibre = P1,171,000.00


Np300 2.5D 4WD 6MT EL = P1,322,000.00


Np300 2.5D 4WD 6MT VL = P1,495,000.00


Np300 2.5D 4WD 7AT VL = P1,566,000.00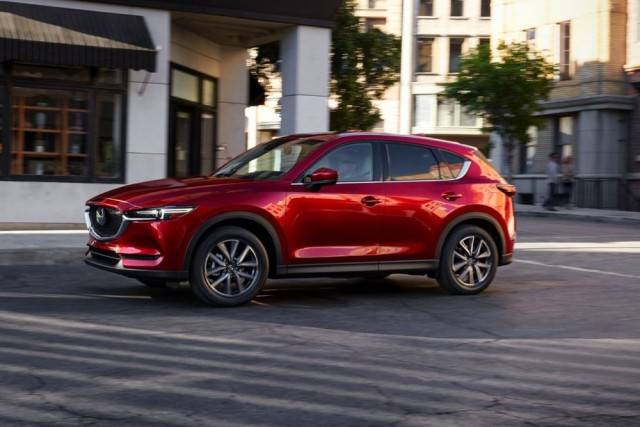 The Mazda CX-5 has a redesigned exterior for 2017, and has proven itself a well-rounded compact SUV for all occasions. And while it might underperform in engine power and reliability when driven hard, it more than makes up for its great performance, spacious and very comfortable seats, a smoother ride, and a more luxurious cabin when you drive it anywhere. Really, its features are something to talk about, and the current generation now gives a more "sports-car-driving" ambience to it.
What's more, its safety features are impressive. Features like G-Vectoring Control, i-STOP Idle Stop System, Lane Departure Warning, Lane Keeping Assist will make you feel more secure on the road.
The CX-5 offers 2.0L and 2.5L SKYACTIV engines, which means that it has more power, fuel efficiency, and torque. Its diesel variant has a 2.2L SKYACTIV-D engine.


2.0L AWD A/T PRO = P1,495,000.00


2.0L AWD A/T PRO =  P1,495,000.00


2.0L Maxx = P1,345,000.00


2.5L AWD A/T Diesel = P1,985,000.00


2.5L AWD A/T Gas = P1,745,000.00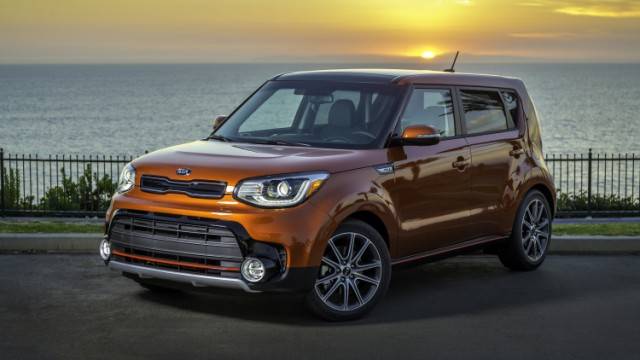 The Kia Soul may confuse people at times: is this an SUV, a station wagon, or a hatchback? Truth is, it's a blend of all three, which makes it such a unique and fun vehicle to drive in the first place. And no one can deny its unique and award-winning design — it'll make you stand out even without trying at all.
Kia Soul may not win awards when it comes to carrying heavy cargo and giving its occupants an ultra-luxurious interior, but the Soul offers enough attractiveness, comfort, cargo / cabin space, quality, fuel efficiency, and performance to make any driver like this car. But what we love most about the Soul is its fuel-efficiency. Indeed, it sips diesel like a mini car, so you get to save a lot on gas.
Soul's engine is a U2 1.6L VGT CRDi inline 4-Cylinder diesel engine, and comes in a 6-speed automatic transmission.


1.6L EX CRDI A/T = P1,020,000.00


1.6L EX CRDI A/T = P1,020,000.00


1.6L LX CRDI M/T = P875,000.00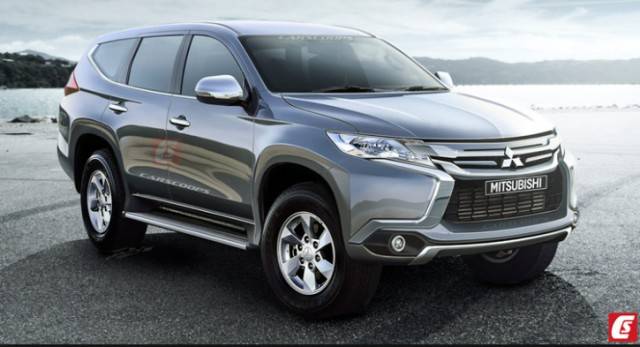 The ever-popular Mitsubishi Montero Sport continues to make waves in the country. Despite some lingering controversies, no one can deny that the Montero Sport offers a strong engine that doesn't sacrifice its smoothness on the road. What's more, its comfortable and quiet cabin PLUS its skill in moving through pavement and rough terrain makes it a strong force in the midsize SUV market.
Now on its third generation, the Montero Sport offers a more aggressive fascia, with stylish LED lights to complete the look. The higher variants can give you leather trims for its GT variants, and its huge sunroof is really something to look forward to. Safety features are also great.
The Montero Sport comes with a 2.4L 4 cylinder DOHC 16V MIVEC VG Turbocharged diesel engine.


GLS 2.4D 2WD MT = P1,555,000.00


GLS PREMIUM 2.4D 2WD MT = P1,688,000.00


GLS 2.4D 4WD MT = P1,788,000.00


GLX 2.4L DSL MT 2WD = P1,415,000.00


GLS 2.4L DSL AT 2WD = P1,575,000.00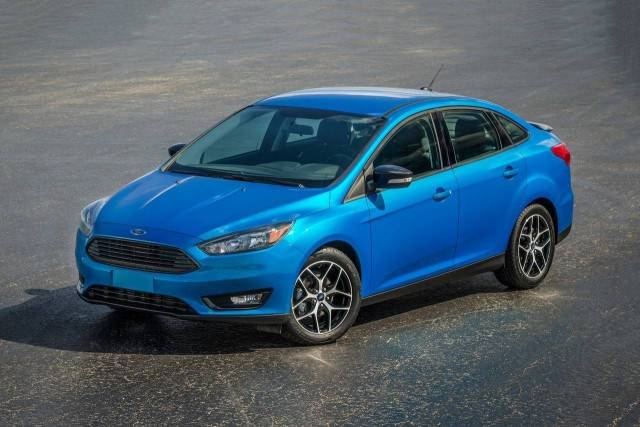 The Ford Focus offers an agile ride that makes driving quite a fun experience. This car is very comfortable inside, and even those tricky fast turns feel secure and confident. The car's interiors are quiet, so those long trips with the family are a breeze. Really, if you love adding car features, then Focus is truly the car for you.
Safety is quite good, but may not be on par with other competitors of its class. The acceleration may be underwhelming from time to time (for the 1.0-liter engine), but still, it's more than enough to use when you need to drive your kids to school, or make an occasional escape to the province and bask in nature's glory.
Ford Focus is powered by a 1.5L EcoBoost GTDi engine, and can offer a maximum output of 180 hp and 240 Nm of torque.


1.5L Ecoboost Sport+ AT Hatchback = P1,278,000.00


1.5L Ecoboost Sport+ AT Hatchback = P1,278,000.00


1.5L Ecoboost Sports AT Hatchback = P1,088,000.00


1.5L Ecoboost Titanium AT Sedan = P1,088,000.00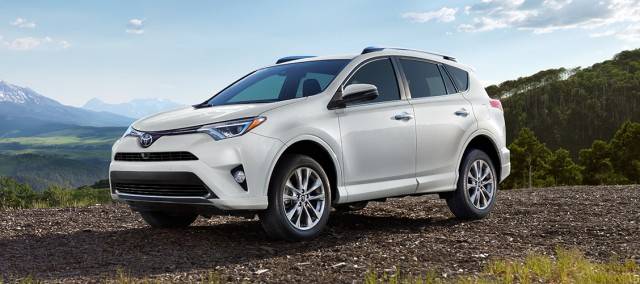 The Toyota RAV 4 hasn't been fundamentally updated, except for a couple of tweaks on its exterior design.
This mid-size crossover SUV has a lot going on, especially since it started the crossover mania. But barring sentimentality aside, the RAV4's practical and no-nonsense performance still makes it a capable vehicle to use in Metro roads.
What we love most about the recent RAV4 is its "all-out protection" feature, with newer safety features to boot, like the optimized Anti-lock Brake System, Vehicle Stability Control System for accurate accident avoidance, Hill-start Assist Control, and Downhill Assist Control (available in the Premium 4x4 variant).
The RAV4 has a 2.5L Dual VVT-i engine for a more fuel-efficient and high performing vehicle on the road.


4x2 2.5 Premium(White Pearl) = P1,878,000.00


4x2 2.5 Premium = P1,863,000.00


4x2 2.5 Active+ (White Pearl) = P1,456,000.00


4x2 2.5 Active = P1,441,000.00


4x2 2.5 Active A/T (White Pearl) = P1,278,000.00


4x2 2.5 Active A/T = P1,263,000.00


See our
Best Cars Under 1 Million Pesos list
.