Accumulate Cleanfuel points and get a helmet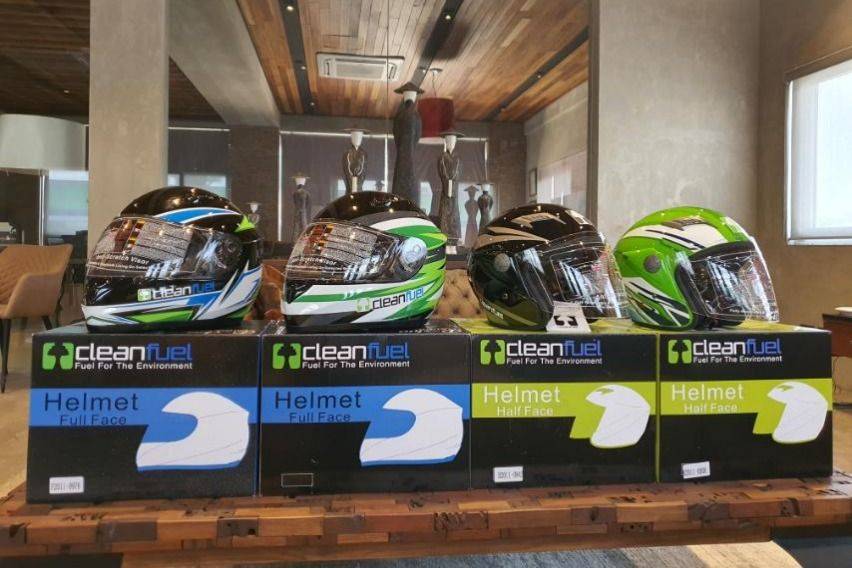 With the extension of the enhanced community quarantine in the National Capital Region Plus bubble, a good segment of the public is more keen on utilizing motorcycles to move around.
One way to help curb the possible spread of the deadly virus is to have your own personal helmets to avoid lending out or borrowing.
In line with this, independent oil firm Cleanfuel is giving motorcycle helmets to their patrons through a VIP rewards program.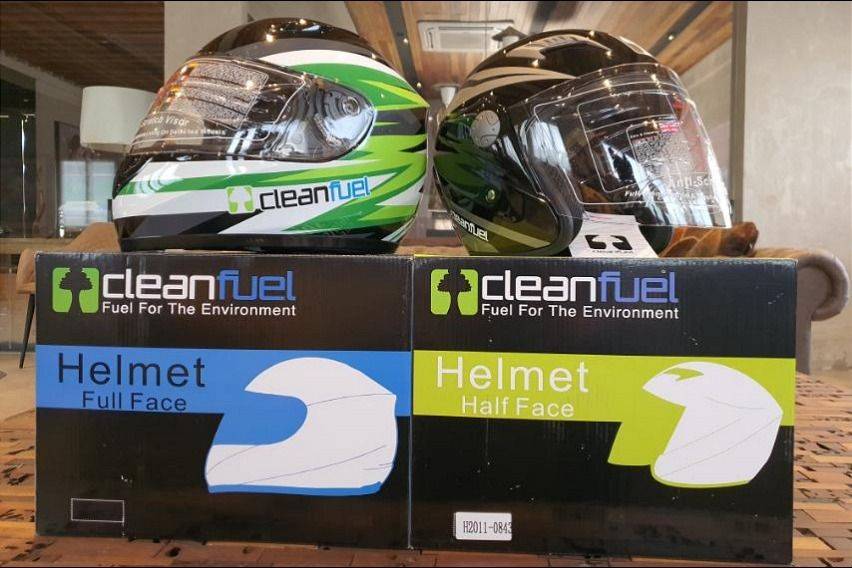 With accumulated points of at least 2,100 on their VIP rewards card, Cleanfuel customers may redeem a half-face helmet. Not only that, motorcycle enthusiasts may opt to claim the full-face type in exchange for the 2,500 points accrued. These points are amassed through fuel purchases at any Cleanfuel stations around the country. Customers may earn one point per liter purchase of Clean91, Premium 95, Diesel and AutoLPG.
The helmets are now a regular part of the products that Cleanfuel is handing to its customers through VIP Rewards system.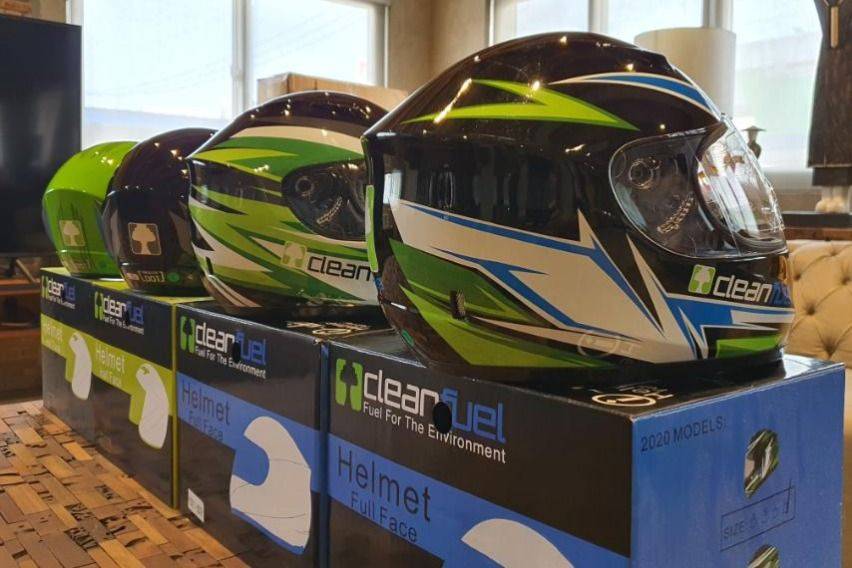 These two motorcycle helmet designs come in two colorways—Black and Green—and sport unique and elegant designs. These helmets have secured a import commodity clearance (ICC), based on the ICC sticker that it wears. Products that wear ICC stickers, especially helmets, mean that they conform to the Philippine National Standards (PNS).
Apart from the CF helmets, Cleanfuel is also offering an array of reward items (you can see them at every Cleanfuel station) that can be used in one's homes—such as TV, air purifier, airpot, induction cooker, stainless steel kettle, double burner gas stove, rice cooker, blender, stand fan, and other essential items such as sacks of rice, alcohol, among others, that would help their regulars have a worry-free (and possibly enjoyable) stay-at-home experience.
Photos from Ruben D. Manahan IV
Also read:
Cleanfuel partners with Lyka app for newest cashless payment option
Cleanfuel Offers Double Points to VIP Card Holders