All-New Isuzu D-MAX to Go On Sale From October 19...in Thailand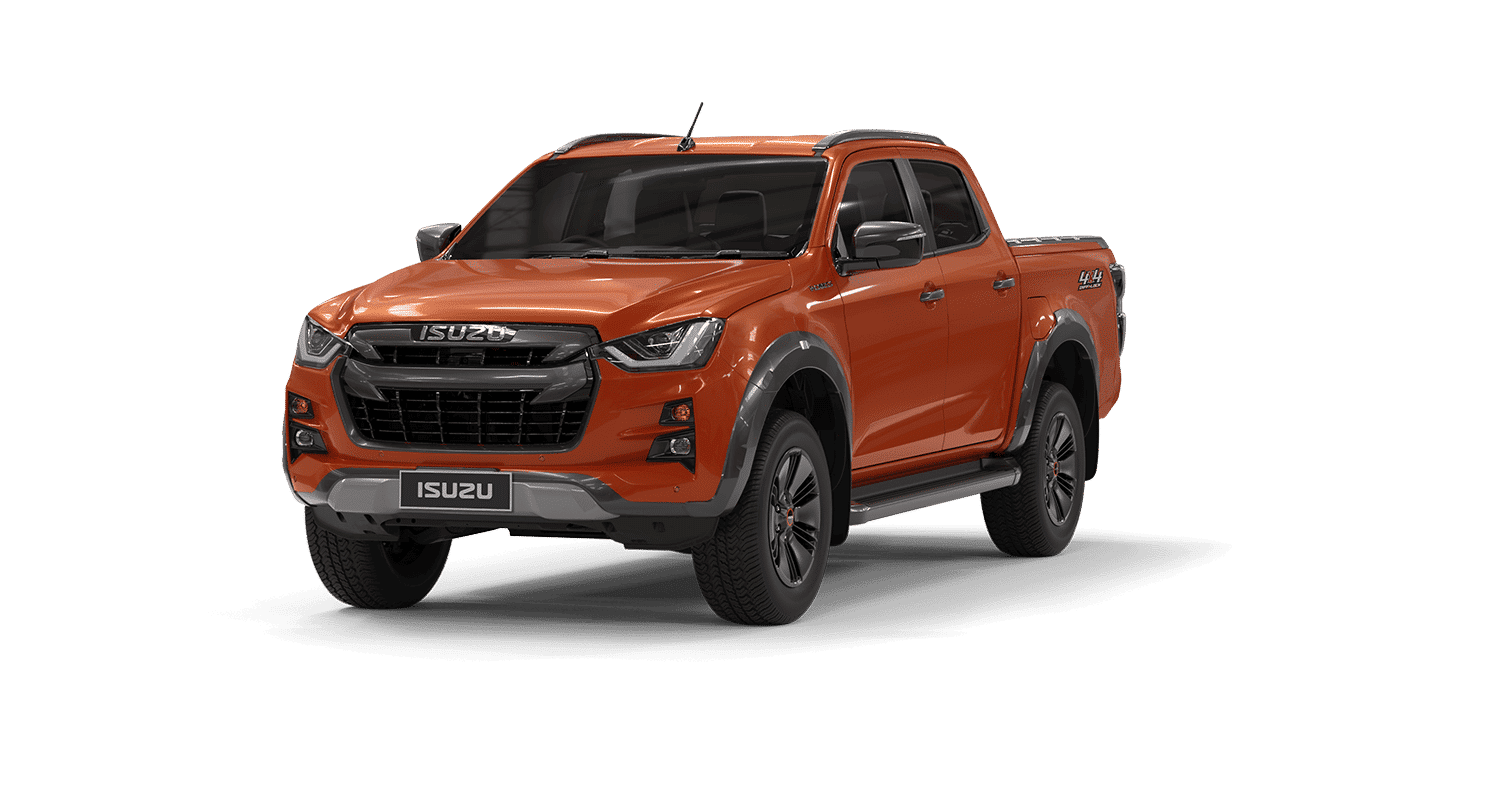 Isuzu Motors Limited
has given the
Isuzu D-MAX
a
full-model change
eight years after it rolled out the second-generation model, with
sales starting from October 19...at least in Thailand
.
In conjunction with the full-model change, Isuzu utilized a development concept it calls
'

Efficient and Robust'
to create a vehicle "that
delivers higher fuel efficiency and safety
while responding to
various usage conditions and purposes
." In additions, its exterior design is so distinctively new "that it's over and above the conventional pick-up trucks."
One of the key changes to the all-new D-MAX is Isuzu's utilization of
high-tensile steel plates
to give the new pickup truck a
"light but firm vehicle body."
In addition, the all-new D-MAX's
anti-corrosion ability
has been greatly improved and it is now
capable of driving through 800-mm deep water
. And perhaps more importatnly, Isuzu claims that the all-new D-MAX
"offers market-leading low fuel consumption and CO2 emissions."

For its exterior, the D-MAX has a chunky exterior profile with a wedge-shaped body that "constitutes (a) more powerful, swishing silhouette than ever before," with bi-LED projectors and signature lamps to give it "an eager, intense look" while at the rear, dual-LED lights are used to "generate a unique, stylish appearance both front and rear." Capping off the exterior is a neatly-integrated rear step-bumper to give the D-MAX "an all-new, sophisticated look."

As for the inside, a nine-inch display is mounted in the center of a horizontally-flowing instrumental panel while a floor console that's now taller and wider is designed "to enfold the driver and passenger as if they were in a cockpit of an airplane."

Powering the D-MAX is a choice betweeen the 3.0-liter 4JJ3 diesel engine--which is newly-developed based on the proven 4JJ1 engine used by its predecessor--or the 1.9-liter RZ4E Blue Power diesel mill that was first introduced locally in March 2018.

For its drivetrain, a pull-ring shift lever was chosen for the six-speed manual transmission to make it easier for the driver to reverse the vehicle, while for the six-speed automatic developed for RZ4E, a downsized torque converter and lockup clutch integrated with a wide-angle damper improves the D-MAX's fuel consumption and response. Also, a single propeller shaft made of aluminum is now incorporated in the 4x4 vehicle to achieve a significant weight reduction, while an electromagnetic rear differential lock is used to enhance power transfer to the wheels to shorten the time to switch between 2- and 4-wheel drive as well as between high- and low-range.

According to Isuzu, since production of its pickup trucks was begun in Thailand in 1974, it has rolled out over 4 million units, "turning itself into a worldwide pickup truck provider serving not only Thailand but more than 100 countries globally."

When the second-generation D-MAX was launched in Thailand in October 2011, it took almost two years before the Philippine-market units arrived at local dealerships in September 2013. Let's hope we won't wait that long again to get our hands on the all-new Isuzu D-MAX.

https://www.youtube.com/watch?v=bumtm_q1dY8