 DP
(₱14,702 x 60)

Apply Loan
SRP : ₱857,000 - ₱1.825 Million
Isuzu D-Max Reviews
Looking for Isuzu D-Max Owner Experience? Here are the Owner reviews and ratings by D-Max owners from across the Philippines
Read Less
Isuzu D-Max User Reviews
A powerful pickup truck
I have been driving the D-Max for a good amount of time now and I am very happy with its durability and performance. To be frank, this pickup truck is not lavish like the others in the market. The overall exterior as well as the interior of this pickup is quite sober and old-school, which is not liked by many. However, I chose it because I love the way it drives over rugged surfaces. The off-road capability of this pickup truck is just too good as I am able to take it to places where any other pickup truck can seldom travel.
positive :

Performance, Dashboard, Power, Engine

negative :

Price
Nhomer on Sunday Sep 12, 2021 18:13:07
The Hulk Carrier
I use Isuzu DMax for export business in the city. Although I have been using this car for more than two months, I think this truck has been my partner for many years. I also like the appearance of this car, modern, elegant and high-quality. But even this is not the best. When you enter this spacious truck, the best begins, not only in terms of space or comfort, but it's also about performance. Trucks are the king of transportation and the Isuzu D-Max proves its capability in this case.
positive :

Performance

negative :

Price
Cearo on Tuesday Jul 20, 2021 17:21:11
Amazing combination of lifestyle and utilitarian vehicle
I am using Isuzu D-max both as a utilitarian vehicle and a lifestyle vehicle. In fact, the company ensured the latest model be filled with numerous features which can raise its standard considerably and can enable this to avail the tag of a lifestyle vehicle. A highly capable version of this is, as always, as an off-road driving car. But if you attempt an on-road drive in this you may not find that satisfactory ride. They have upgraded the interior portion and that I could figure out with its classy and refined interior. Overall I am satisfied with the selection of this vehicle.
positive :

Performance, Engine, Power

negative :

Price
Jonas on Wednesday Jun 2, 2021 18:46:09
Amazing car with multiple functionality
Since the day I bought this car I am quite overwhelmed with its diverse functional aspects. Still I would say the car is still having some flaws which I should share with my readers. First let me start with the shortcomings. I find the cabin to be somewhat noisy and this can be bothering to many riders. Also space wise the cabin within the cab is quite small. On the flipside, the car offers decent acceleration and good torque. If you are keen into off road driving, ensure you go on light duty off reading once you drive this car.
positive :

Performance

negative :

Seat
Juhary on Sunday Apr 4, 2021 07:49:08
You won't get a better pickup
If you are looking for an affordable pickup with great capabilities, the D-Max is the best option in the Philippines car market. The pickup is extremely popular amongst Filipinos and I can vouch for its performance and superior quality after driving it for a year. The vehicle is perfect for long hauling of goods with really spacious and comfortable interiors, a very efficient suspension system and highly responsive steering. The vehicle is powerful, stable and has all the good things you can ask for in a pickup.
positive :

Power, Engine, Performance

negative :

Price
Martin on Monday Mar 8, 2021 06:15:08
View More Review
Big Saving!!
Save upto 30% ! Find the best deals on used Isuzu D-Max in Manila
Compare Variants of Isuzu D-Max
Isuzu Cars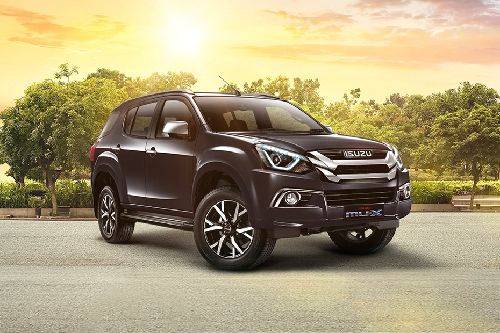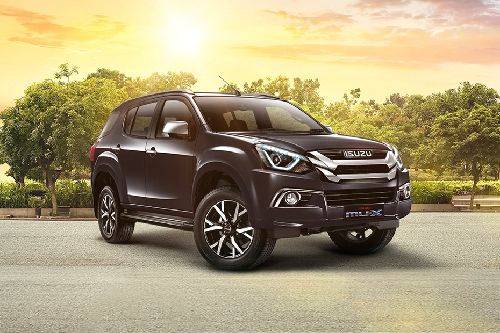 SRP : ₱1.35 - ₱2.145 Million
DP : ₱270,000 , EMI : ₱23,159 x 60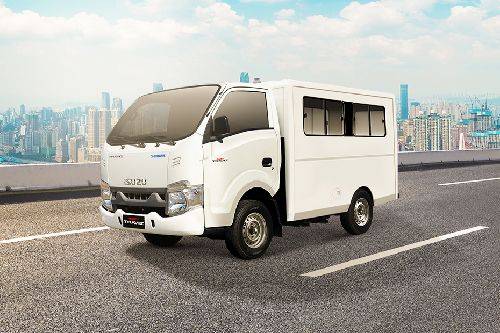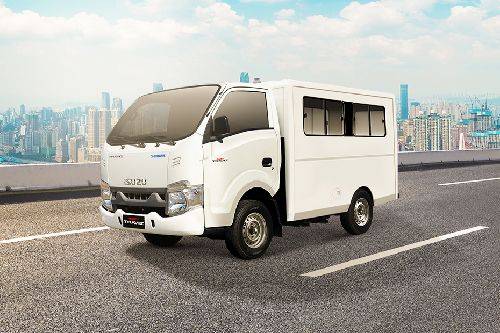 SRP : ₱962,000 - ₱992,000
DP : ₱192,400 , EMI : ₱16,503 x 60
Isuzu Cars
Find Second Hand Isuzu D-Max By City
Compare Isuzu D-Max with Alternatives
Second Hand Isuzu D-Max by Budget