 DP
(₱14,702 x 60)

Apply Loan
SRP : ₱857,000 - ₱1.795 Million
Isuzu D-Max Reviews
Looking for Isuzu D-Max Owner Experience? Here are the Owner reviews and ratings by D-Max owners from across the Philippines
Read Less
Isuzu D-Max User Reviews
Amazing car with multiple functionality
Since the day I bought this car I am quite overwhelmed with its diverse functional aspects. Still I would say the car is still having some flaws which I should share with my readers. First let me start with the shortcomings. I find the cabin to be somewhat noisy and this can be bothering to many riders. Also space wise the cabin within the cab is quite small. On the flipside, the car offers decent acceleration and good torque. If you are keen into off road driving, ensure you go on light duty off reading once you drive this car.
positive :

Performance

negative :

Seat
Juhary on Sunday Apr 4, 2021 07:49:08
You won't get a better pickup
If you are looking for an affordable pickup with great capabilities, the D-Max is the best option in the Philippines car market. The pickup is extremely popular amongst Filipinos and I can vouch for its performance and superior quality after driving it for a year. The vehicle is perfect for long hauling of goods with really spacious and comfortable interiors, a very efficient suspension system and highly responsive steering. The vehicle is powerful, stable and has all the good things you can ask for in a pickup.
positive :

Power, Engine, Performance

negative :

Price
Martin on Monday Mar 8, 2021 06:15:08
Heavy hauling master
I own quite a few pickups for my business purpose, but when it comes to heavy load-hauling over long distances, the Isuzu D-Max is always my top choice. The pickup truck handles the heavy loads with ease and simplicity and has a very strong and durable body with a very powerful engine that delivers enough power for all kinds of hauling over long distances, with ease. The cabin is spacious and very comfortable. The steering is responsive and light and it's quite easy to drive the truck through heavy traffic. The cargo space is also pretty decent. Overall, the D-Max is perfect for people who run delivery businesses like me.
positive :

Performance, Comfort

negative :

Price
Kenny on Wednesday Feb 24, 2021 08:19:49
Perfect for private and commercial
I don't really know why the Isuzu D-Max is such an underrated car and not as popular as Toyota or Ford. I own an Isuzu D-Max for over a year now and I don't think I will be buying anything else any time soon. I use it for private purpose mostly; I know using a pickup as a private vehicle doesn't sound common, but the D-Max is great in that department. The comfort level of the cabin and the kind of features you get is so amazing that you would not want to buy it for commercial use.
positive :

Performance, Comfort

negative :

Price
Francis on Wednesday Feb 17, 2021 10:51:26
Aggressive yet graceful
The Isuzu D-Max has been one of the post popular pickup trucks in the Philippines, ever since its introduction in 2013. I drive a first-generation D-Max, and trust me, it has been a great vehicle to own. It looks aggressive and yet is graceful in performance. In terms of off-road capabilities the D-Max is a great performer. It's a great example of durability and reliability. It has never failed me. The cabin is comfortable for long rides and that makes the D-Max a family hauler. It's a multipurpose vehicle in the true sense. The latest model is even better I heard.
positive :

Performance, Power, Engine

negative :

Dashboard
Christian on Saturday Jan 23, 2021 10:47:04
View More Review
Compare Variants of Isuzu D-Max
Isuzu Cars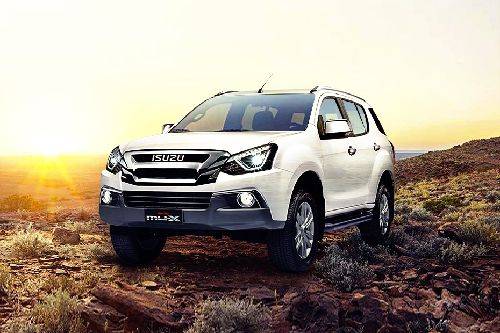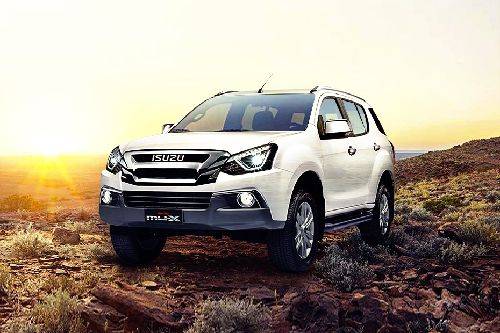 SRP : ₱1.35 - ₱2.145 Million
DP : ₱270,000 , EMI : ₱23,159 x 60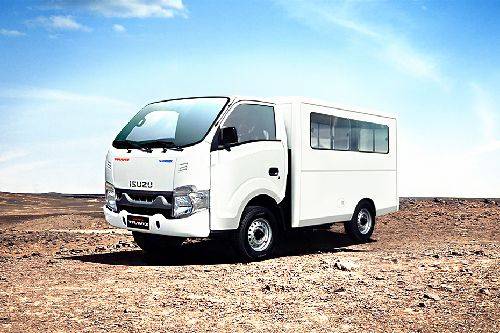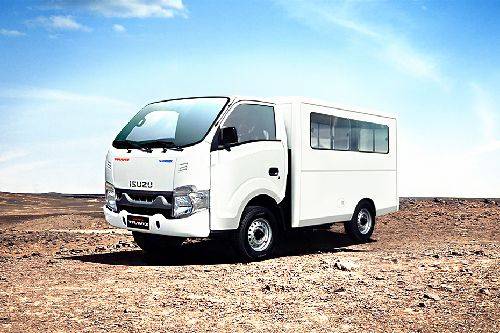 SRP : ₱962,000 - ₱992,000
DP : ₱192,400 , EMI : ₱16,503 x 60
Isuzu Cars
Find Second Hand Isuzu D-Max By City
Compare Isuzu D-Max with Alternatives
Second Hand Isuzu D-Max by Budget