All new Jaguar XE now available with hybrid drivetrain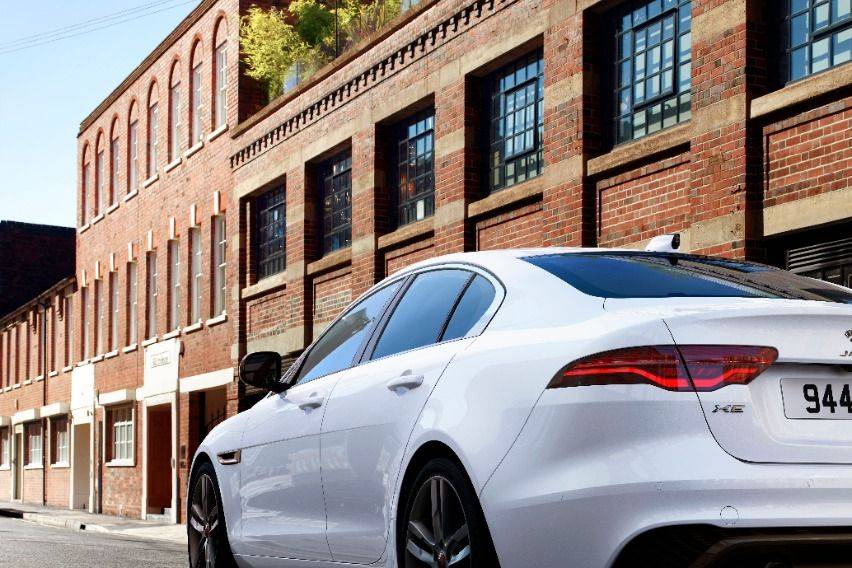 The next-generation Jaguar XE has just been unveiled, now available with the latest Mild Hybrid Electric Vehicle (MHEV) technology for better, more enhanced efficiency.
The new model features multiple powertrain ranges, starting with the aforementioned 200-hp MHEV 2.0 liter four-cylinder turbo diesel paired with eight-speed automatic (available in RWD and AWD configurations), a 248-hp 2.0 liter four-cylinder turbo petrol mated to an eight-speed automatic (also available in both RWD and AWD configurations), and a 298-hp 2.0 liter four-cylinder turbo petrol linked to eight-speed automatic (which only comes in AWD configuration).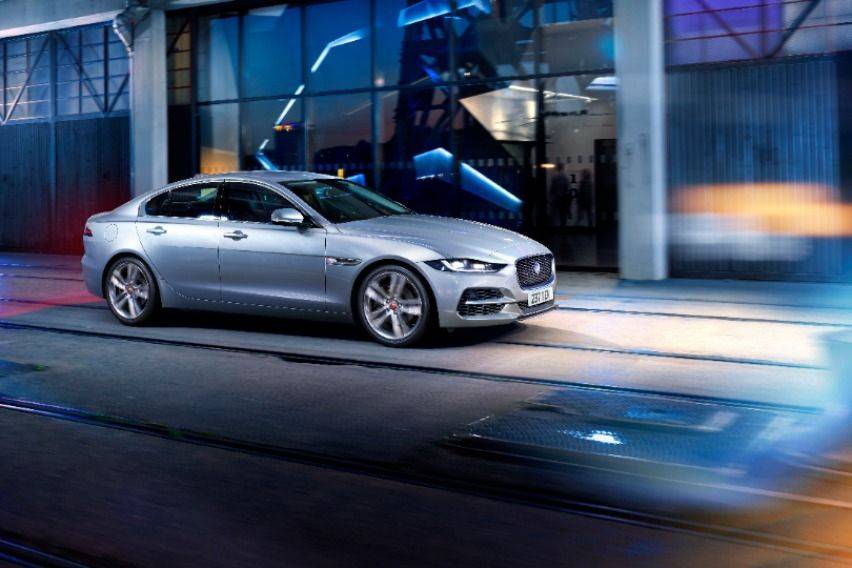 The advanced new MHEV system uses a Belt-integrated Starter Generator (BiSG) located in the engine bay to harvest energy that is usually lost when slowing down and braking, which is then stored in a 48V lithium-ion battery pack located beneath the rear loadspace of the vehicle. The BiSG is able to redeploy the stored energy to give the engine a little push when accelerating and deliver a more refined and responsive stop/start system.
"The engine now features steel pistons, with the higher strength material allowing for a more compact, lower friction design as well as increased capability to withstand higher peak pressures," says Jaguar. "Their stronger construction enables more intricate and thorough integration of cooling channels for improved thermal management. At the same time, the thermal expansion rate is closer to that of the iron cylinder liners for improved clearance control, both enhancing cooling and reducing friction for better efficiency."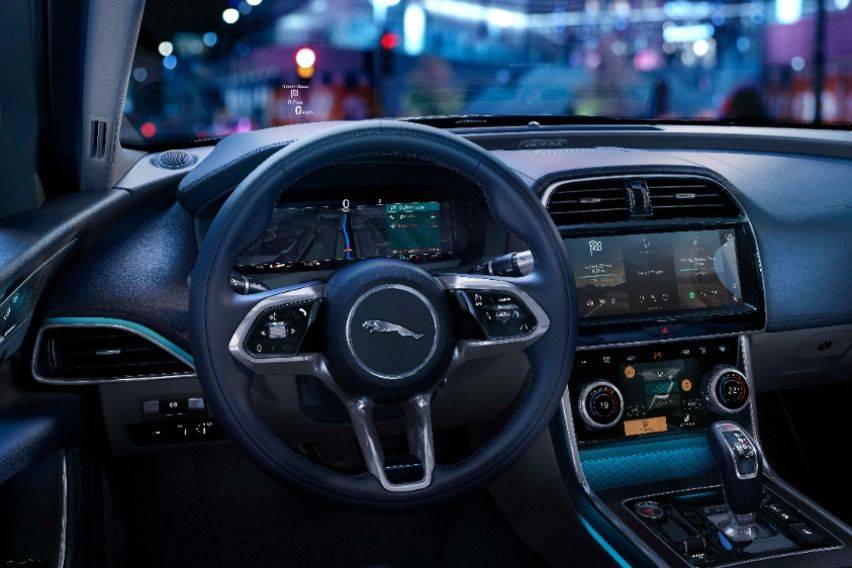 "The updated Jaguar XE features a selection of enhancements which make it an even better choice for buyers. The new MHEV diesel powertrain brings an electrified engine option to XE for the first time and delivers improved efficiency combined with refined performance. Meanwhile, cutting-edge technologies, such as our new Pivi Pro infotainment system and latest Cabin Air Ionisation technologies, provide greater connectivity, convenience and wellbeing for all for occupants," shares Colin Kirkpatrick, Chief Product Engineer of the Jaguar XE
Customers who prefer petrol engines can choose between the 248 hp or a 298 hp version of the Ingenium 2.0 liter four-cylinder engine, available at 2020 model year, which produce 365Nm and 400Nm of torque respectively. Both variants feature the latest engine technologies including a twin scroll turbocharger and Continuous Variable Valve Lift (CVVL), for a winning combination of pure performance and refined efficiency.
The XE features Jaguar's latest Pivi Pro infotainment system, accessed through the seamlessly integrated massive 10-inch central touchscreen, while the 5.5 inch lower touchscreen (also powered by the new Pivi technology), combines two multi-functional LED rotary controllers for intuitive operation of key vehicle functions such as climate controls and seat settings.
To help drivers access vital information with ease, the 12.3-inch HD Interactive Driver Display gets enhanced graphics and a configurable layout that can now show full screen navigation mapping with turn-by-turn instructions, digital dials, media, contact list or infotainment details. This fully digital gauge cluster also works in conjunction with the latest Head-up Display technology, giving XE drivers all the information they need without distraction.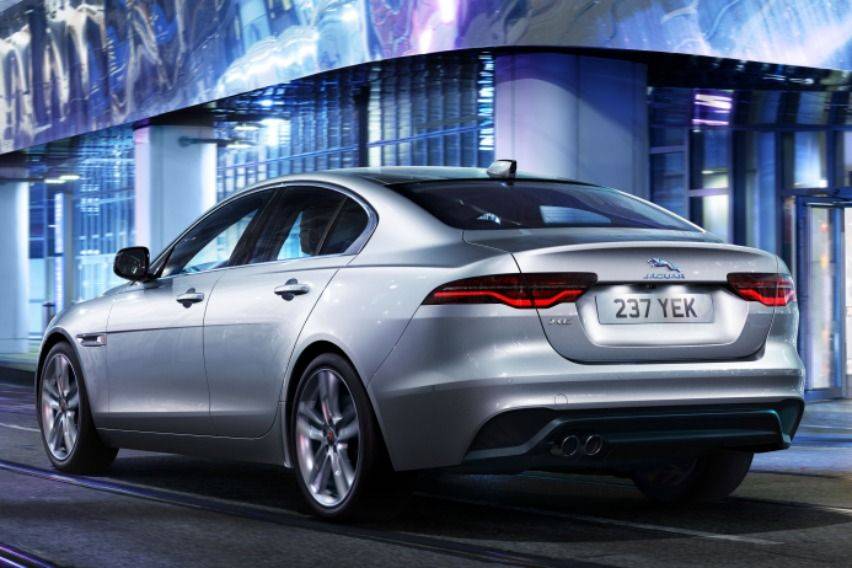 The intuitive new infotainment system features Apple CarPlay connectivity as standard and allows customers to connect two phones simultaneously via Bluetooth. Android Auto and Baidu CarLife are also available as standard depending on the market.
Pivi Pro connectivity is provided by embedded dual-sim capability, with two LTE modems enabling the system to carry out multiple functions at the same time, such as streaming media and downloading SOTA updates, all without compromising performance or lagging. This level of connectivity also ensures minimal interruptions caused by coverage blackspots as it roams across network providers to connect to the strongest signal.
For enhanced convenience, the second-generation wearable Activity Key can be used to lock, unlock and start the vehicle without the need for the conventional key fob. The rechargeable device incorporates a watch and has a battery life of seven days between charges. This is especially useful if the driver is going out without the means to carry their car keys, such as jogging or swimming.
The integrated 15W wireless device charger now features signal booster technology, although its availability depends on the market. The system uses an external antenna to enhance the smartphone's signal when being used inside the car.
Inside the cabin, XE's luxurious interior retains soft-touch and authentic materials throughout. Everything from the instrument panel topper and console sides to the door armrest and lower cabin are wrapped in plush, tactile materials for maximum comfort.
A new split-rim steering wheel design further emphasizes Jaguar's attention to detail within the cabin. Other design details include an embossed Jaguar Leaper on the headrests and a new quilt design which is available for the seating.
From the exterior, the new XE features the same wide grille and bumper design, delivering a more solid, sturdy appearance. According to Jaguar, the grille features a lattice mesh design with a full, curved profile – a visual cue shared with its all-electric brother the I-PACE – which highlights the muscularity of the design.
The rear end of the car delivers a strong graphic and gives the impression of greater visual width for a planted impression while also aiding aerodynamic performance.
All XE models are available with the enhanced Black Exterior Package which delivers a blacked out stealthier appearance with bespoke elements finished in Gloss Black. These include the grille mesh, grille surround, lower air intake surrounds, side vents, window surround and new for 21MY, black exterior badging.
The Jaguar XE is available in the Philippines starting at PHP4.39 million, although it is not certain yet when the country will start receiving the all new XE model.
Photo/s from Jaguar
Also Read:
Jaguar Land Rover to start using recycled products for interiors