These Amazing Vehicles are Surprisingly Made by Filipinos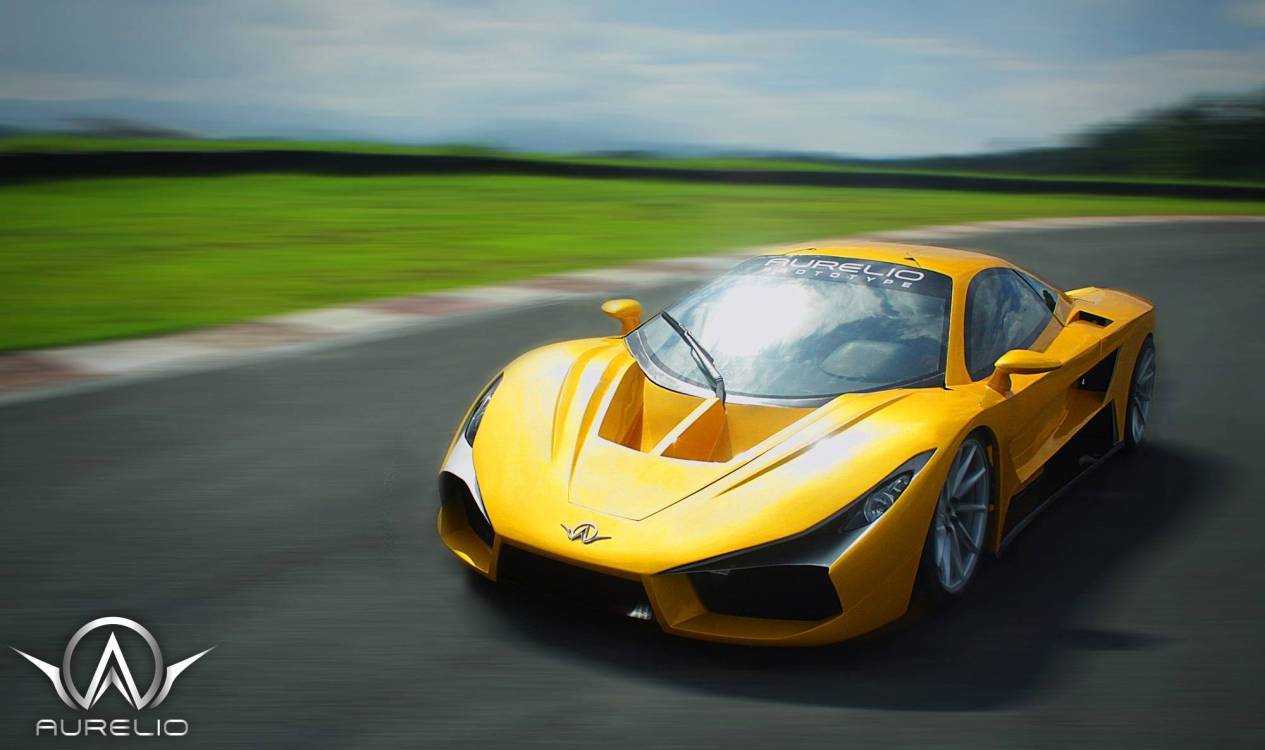 What do yoyos, banana ketchup, Erythromycin, 16-Bit Microchip, and Quink Ink have in common? They were all invented by Pinoys, of course.
Truth is, Filipinos are smart. And they're very creative. But more than that, they're extremely resourceful, adaptable, enterprising, and resilient. You can place them anywhere in the world, and they'll always find a way to survive--and even thrive--on whatever condition they're in.
And it's also these traits that allow Filipinos to improvise and think of ways to make things from scratch--such as vehicles. Here are some of the ingenious car innovations and inventions you can proudly stamp "Made in the Philippines".
Land Vehicles
Jeepney
@https://f.ptcdn.info
The iconic jeepney is a true testament to Filipino ingenuity. In fact, it's one of those images that the country is identified with.
Jeepneys are actually U.S. military jeeps that were left in the country after World War II. When the American soldiers started to leave the Philippines after the war, Harry Stonehill was reportedly responsible for getting rid of the surplus by selling it in the black market. Filipinos then stripped the jeeps depending on the local needs and turned them into makeshift buses.
For instance, the country's tropical weather can make the sun's rays intense during the afternoon so they added a metal roof for shade. And since Filipinos are communal, they also reconfigured the back to fit a pair of parallel benches, which allowed the vehicle to fit more people inside.
Many say that jeeps are the main cause of pollution in the country today. Despite this, it's still one of the enduring icons that is easily identified as proudly "Filipino".
E-Jeepney
@http://planetphilippines.com
E-jeepneys are like standard jeepneys, with the only difference that it runs on electricity instead of diesel fuel. These vehicles are the brainchild of Green Renewable Independent Power Producers (GRIPP), and in partnership with Solar Electric Company.
E-jeepneys don't create noise nor do they emit excessive carbon dioxide that jeepneys are known for. Many advocates say that it will not only help preserve the environment, but will also lessen our dependence on oil.
These jeeps are already operating in several parts of Metro Manila and in some provinces, such as those found in Puerto Princesa and Makati. It's also being used in malls such as Filinvest City Alabang, Southway Mall in Zamboanga, and Embarcadero Mall in Legaspi City
Self-Charging Electric Car
@http://1.bp.blogspot.com
So what's special about this self-charging car, aside from running electric? Well, it only uses a single 12-volt battery. Yes, that sounds mind-boggling, but it does work. This is because it isn't really running on battery; it's merely using it to deliver the energy taken from an unseen, yet free energy harnessed by its specially-designed integrated circuits.
Filipino inventor Ismael Aviso has been working on his self-charging electric car for more than a decade, and it's quite promising. He only used a Motolite battery for his prototype, although he's still in the process of refining his system.
Bangkarwayan Electric Vehicle: The Amphibious Vehicle
@http://newsinfo.inquirer.net
Bangkarwayan is a unique car not only because it runs on electricity, but because it's made from indigenous materials like bamboo and banig matting.
Invented by UP Professor Benjamin Mangubat, its body is made of bamboo, with a retractable roof made of banig. Adding more to its novelty is its hubcaps that are made from bilao basketry.
The car uses solar panels, plus an added windmill to act as back-up energy. Interestingly, Mangubat recruited an unconventional team when he created the car, so instead of hiring engineers, he asked the help of electricians, aircon technicians, and carpenters to build the Bangkarwayan.
Sinag: Solar Powered Car
@http://4.bp.blogspot.com
Sinag, which is a Filipino word for "sunray," is the work of faculty and students from De La Salle University Manila's Mechanical Engineering and Electronics and Communications Engineering Department. Its body is made from carbon fiber and aramid fiber (Nomex), and the solar panels used are made by Sun Power.
It works by harvesting the sun's rays and converting this energy into electricity via photo-voltaic cells. Solar cars aren't really practical to use for daily commutes but they're popular in race car competitions like the World Solar Challenge. This biennial solar-powered car race stretches through the Australian Outback--from Darwin to Adelaide. Sinag is the country's first entry to this competition.
This vehicle boasts of using moncoque solar cells, which is considered the most efficient commercial solar cells in the world. It's made entirely in Laguna.
ClimaMobility: Philippine-Made Electric Sedan
@http://jamesdeakin.ph
Climamobility is the brainchild of Overseas Filipino Worker (OFW) Adonis Lagangan, a graduate of Mechanical Engineering at the Mapua Institute of Technology.
It has always been Lagangan's dream to build and design his own electric car. Armed with his experience as a project-based commissioning engineer, he was able to fulfill his wish by creating Genius EV, an electric mini sedan model.
The car can seat five people, and can accelerate at a maximum speed of 75 kph. It uses six, 12-volt, 120 ampere-hour Motolite batteries, with a range of 60-70 kilometers after four to five hours of charging.
He plans to sell Climabolity at around P450,00 to P500,000, and is only available on a build-to-order basis.
Aurelio: First Philippine-Made Supercar
@http://i0.wp.com
So you think only Europeans can go build supercars? Then you should meet Factor Aurelio Automobile.
This car manufacturer's name takes after the surnames of its founders: Brendan Aurelio, the car's architect and builder, together with owner of Pacita Fibertech Kevin Factor, an engineering student at Adamson University. Based in Laguna, they created two of the first Philippine-made supercar prototypes named Aurelio.
Both cars are made from carbon fiber and fiberglass, with VR4 front and rear suspensions and 18-inch Rota wheels. Their yellow supercar prototype is powered by a Honda B16A engine, while the orange one--which is also being looked at for production--has a Mitsubishi 4G63T turbocharged engine.
The price tag costs from P1.5 to P1.6 million. And for now, they plan to make only 10 units to maintain good quality.
---
Locally-Made Combat Vehicles
Marine Multi-Purpose Vehicle 4x4 (MMPV)
@http://s33.photobucket.com
Similar to HMMWV, the Marine Multi-purpose Vehicle is rumored to be a heavily-renovated Mitsubishi Pajero. It uses a Mitsubishi 2.8 L SOHC turbodiesel that churns out 123 hp/125 PS, with an electronic transfer shift that can divide power to two axles without stopping the vehicle.
Price is around P310,000 for the basic model. It's currently under stringent testing.
MX-1 Kalakian (Water Buffalo)
@http://s33.photobucket.com
The MX-1 Kalakian is a joint project between Steelcraft Industries and the Philippine Army's Light Armored Brigade (or Light Armored Division).
The prototype was presented in 2002, and featured a one-man turret and rear gunner's position.
MX-8 "Barako" AEV MK1/MK2/MK3
@http://s33.photobucket.com
This low-cost armored escort vehicle created for the Philippine Army was made by Steelcraft Industries in mid-2000.
Locally called Barako, The MX-8 is reported to be 100% Filipino-designed. This 4x4 armored car carries a 1-man turret with a 7.62-mm machine gun, and will escort motorized infantry convoys in hostile locations.
The MX-8 Barako costs around P6 million, and has been through three design updates. Prototype vehicles are reported to be already in service with the Philippine Army and Philippine National Police.
Coastal-Riverine-Overland Craft (CROC)
@http://www.amphibiousvehicle.net
The Coastal-Riverine-Overland Craft (CROC) is a Filipino-designed, locally-developed, amphibious vehicle that combines the features of an all-terrain car and a high-speed jet boat. Equally adept at running on land and water, its speed can reach up to 120 km/h. Also, its 200-liter dual fuel tank can extend to a 1,000 kilometer range.
CROC has four-wheel steering, making it easily maneuverable even in tight spaces.