Angeles, Pampanga Food Crawl with the Hyundai Eon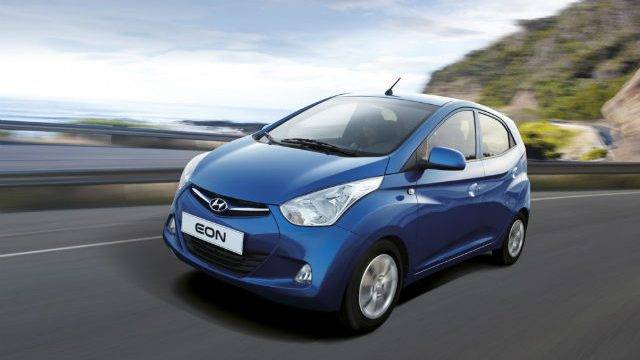 Okay, you've just bought the compact, agile, and highly-responsive Hyundai Eon. You desperately want to drive it out of town to break it in, but where do you go? You want to go somewhere accessible and yet offers different kinds of stuff for people to delight in.
For Pinoys, a good "trip" means going on a road trip and sampling local delicacies that tickle the palate. And the go-to place for scrumptious meals and delicious desserts is just outside the metropolis.
With the Hyundai Eon, driving nooks and crannies where these restaurants are located will be a breeze.
1. Mila's Tokwa't Baboy and Special Sizzling Sisig 
Brgy. San Angelo, San Andres Street Angeles City, Pampanga
Sisig is a classic Kapampangan delicacy and you'll undoubtedly find a lot of streetside karinderias offering the dish around the city. One such location is Mila's Tokwa't Baboy and Special Sizzling Sisig. What makes it stand out is tthe way it's prepared which, when cooked, gives the sisig a more delicate taste that's also lighter on the palate--not dry and too crispy like in most karinderias.
Of course, the Tokwa't Baboy is a must-try which is what Mila's is originally known for.
The Quad at Nepo, Nepo mart, Plaridel Street, Angeles City, Pampanga
Owned by renowned Kapampangan chef Claude Tayag, Downtown Café is a good way to sample his take on the province's classic dishes without making a reservation at his, well, reservation-only Bale Dutung restaurant.
Try the Crispy Aromatic Spring Duck, straight from the duck farms in Candaba, and the Pork Bagnetta, which is Chef Tayag's version of the Italian Porchetta but deep-fried Filipino-style which somewhat resembles the classic Bagnet.
1992 Marlim Street, Diamond Subdivision, Balibago, Angeles City, Pampanga
Angeles Fried Chicken's claim to fame is that it's supposedly the oldest operational restaurant in the city but there's really more to it than that. It is owned by the Taus family, the famous progenies of which are actor-siblings Antoinette and Tom.
Besides its signature friend chicken, there's also the Crispy Chicken Salad and Shrimps with Cashew Nuts that's to die for.
Royce Hotel, Manuel A. Roxas Highway corner Ninoy Aquino Avenue, Clark Freeport Zone, Pampanga
If you're hankering for some classic Italian cuisine in Pampanga, there's really only one destination to go: Amare by Chef Chris.
Amare by Chef Chris is basically the classic C' Italian Dining that used to be found just outside Clark. The must-try dish here is their panizza, a thin crust pizza sprinkled with arugula and alfalfa sprouts that's rolled before eaten.
5. Matam-Ih Authentic Kapampangan Cuisine
Lot 1-D, Manuel A. Roxas Highway and E. Jacinto Street, Clark Freeport Zone, Angeles City, Pampanga
Matam-Ih is known for another authentic Kapampangan cuisine called Betute Tugak, or deep-fried native frog stuffed with meat and vegetables. This dish is not usually found in the popular restaurants in Pampanga.
A nice touch to this joint is that it's staffed by Aetas, the indigenous people who live in the mountainous regions of Pampanga. The décor in the restaurant is also made by the Aetas and even the name "matam-ih" is the Aeta's translation for "delicious."
Villa Gloria Subdivision, Angeles City, Pampanga
If you just really have to sample Chef Tayag's cuisine in his home/restaurant and you've made a reservation in advance-- which, rumor has it, can sometimes stretch back for months-- then by all means, come to Bale Dutung.
Discreetly hidden behind tall hedges in a nondescript subdivision, Bale Dutung is where Chef Tayag once hosted Anthony Bourdain for his "No Reservations" show. Bourdain sampled his Five Ways Lechon. Other must-try dishes are his take on the classic paella and Kare Kare Dagat.