Angkas provides free rides, shields for Manila healthcare workers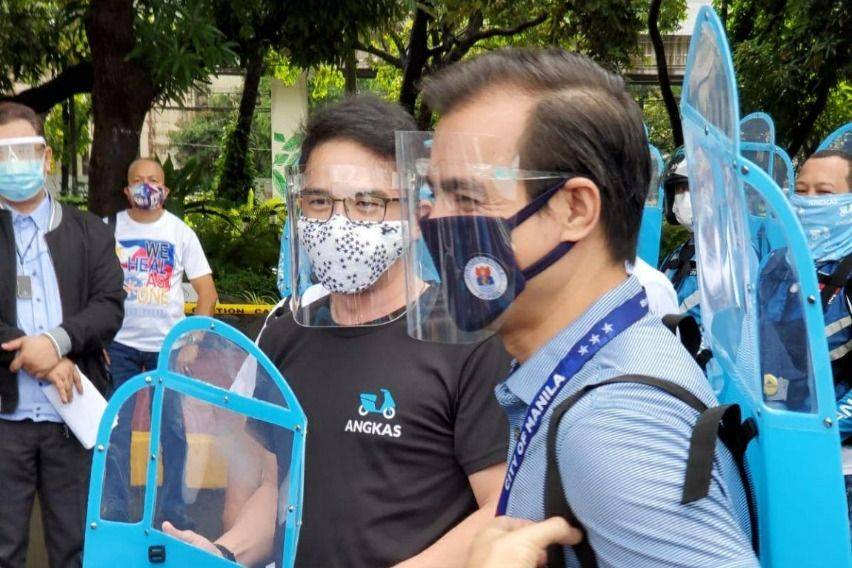 Following up on the commitment it recently gave to provide free rides as well as wearable shields to the country's medical frontliners, motorcycle taxi mobile app Angkas has forged a new partnership with the city government of Manila to do good on its promise.
Manila Isko Moreno Domagoso, together with Vice Mayor Honey Lacuna-Pangan, personally received the shields from Angkas Chief Transport Advocate George Royeca Monday as part of the latter's commitment to the healthcare workers (HCW) in the city.
Royeca said that the Angkas bikers will be deployed at the six city district hospitals—Gat Andres Bonifacio Memorial Medical Center, Ospital ng Maynila, Ospital ng Sampaloc, Ospital ng Tondo, Sta. Ana Hospital, and Justice Jose Abad Santos Memorial Hospital—to bring healthworkers home after shifts.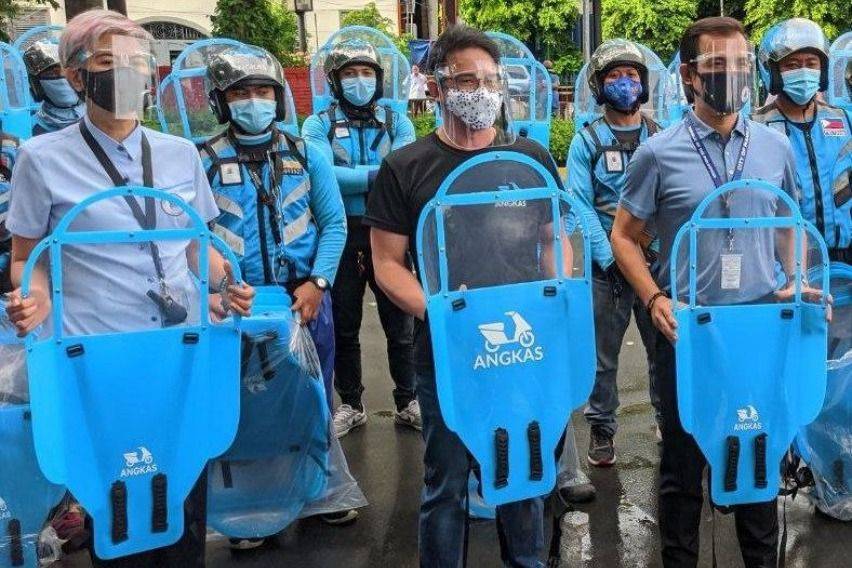 In his Facebook post, the Manila City mayor expressed gratitude over the recent partnership.
"Barriers from Angkas! Thank you po," Domagoso said in the post.
For his part, Royeca noted the efforts of the frontliners working for the government health institutions.
"The local government unit and the cities in the National Capital Region are the key to recovering lost ground from COVID-19. Their hospitals are the hubs where the HCWs fight the battle against the virus every single day. We believe that by providing our HCWs the services that they need steadily and consistently, and by focusing on these locations in partnership with the LGUs, we can make a difference," Royeca said.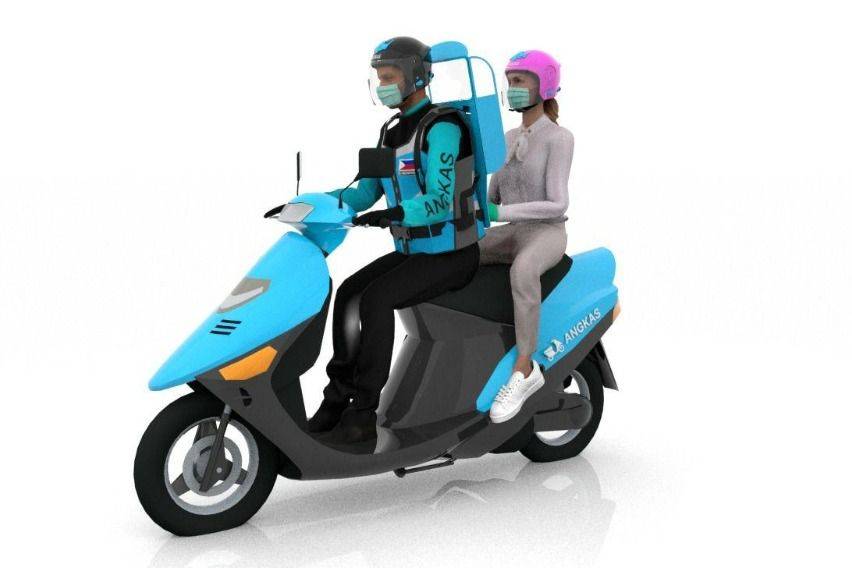 Angkas has also recently partnered with the Philippine National Police, the Department of the Interior and Local Government, and the National Task Force to provide free shields and rides to the National Capital Region's HCWs.
Since the partnership's launch last Friday, August 7, a total of 1000 shields have being distributed, while 1,000 Angkas drivers have been assigned to 10 hospitals recommended by the Department of Health.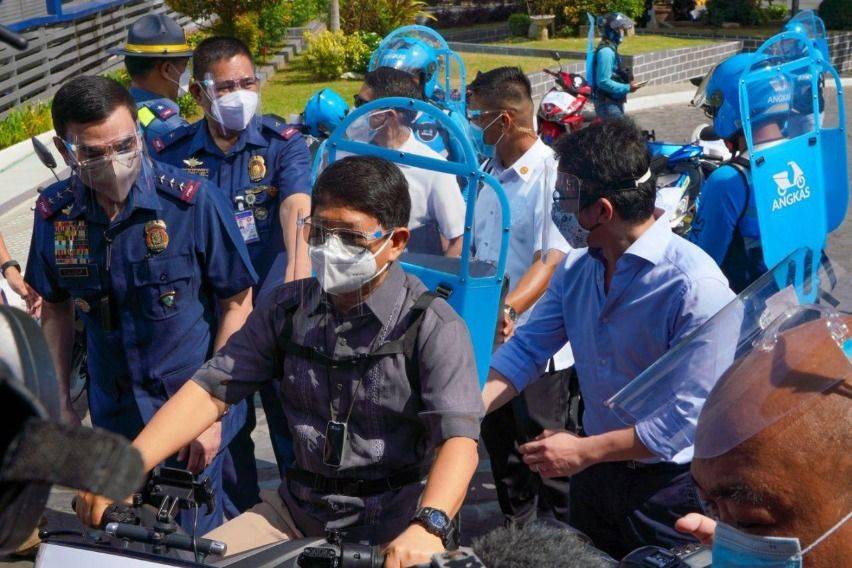 "We recognize the immense contribution that our HCWs and frontliners are doing to stem the tide of the coronavirus. The free shields will be given to those HCWs who do own bikes, protecting them from the viruses that are floating in the air. Our Angkas bikers, in ferrying them to and from the hospitals, can not only protect them, but also alleviate them from a lot of the stress that comes with contending with traffic," Royeca added.
Earlier, the Motorcycle Development Program Participants Association, Inc. (MDPPA) comprised of motorcycle brands Honda, Kawasaki, Suzuki and Yamaha, aired its opposition to the approved shield for back riding, which was proposed by Bohol Provincial Governor Arthur Yap and was approved by Inter-Agency Task Force (IATF) later on.
In a statement posted on their website, the group claimed that the added fixture will negate stability and handling of a motorcycle.
Photo/s from Angkas
Also read:
Angkas bares proposed safety measures for MC taxis
Wearable shield is about added protection—Angkas