Are You Buying a Carnapped Vehicle? How to Verify if It's Stolen
Think the used car you're buying isn't stolen? Think again. Senator Ronald "Bato" Dela Rosa once admitted in an interview that he unknowingly bought a used car that was stolen back when he was still working as a cop. And the irony of it all is that he bought it from a respected senior military officer--a Colonel, to be exact. He turned over the vehicle after the Highway Patrol Group told him it was stolen.
If someone who worked as a cop (and now a Senator) can fall victim to buying a stolen vehicle, then it's highly likely that everyone can fall prey to it as well. Here are some things you need to do to make sure that used vehicle you're buying isn't carnapped or stolen:
1. Check the Vehicle Identification Number (VIN) for tampering
Here's what you should do first: Check out your car's Vehicle Identification Number (VIN).
Your VIN's location may vary depending on the auto manufacturer, and they can be found in the following areas:
Spare tire - underneath it
Dashboard - in front of the steering wheel and at the lower-left corner area
Engine Block - in front
Rear Wheel Well - above the tire
Car Frame - in front, near the windshield washer fluid container
So what should you watch out for? Make sure that the VIN's letters are smooth and clearly written. Any signs of tampering--such as scratches, strange marks or cover-ups--are suspicious. If you think that your vehicle is indeed stolen, then you need to further verify it by doing the following:
2. Check out LTO's Mobile Query Facility
There's an easy way for you to verify a car that has a bad record with the Land Transporation Office (LTO). TextLTO is a mobile query facility that allows the public to inquire about various LTO transactions by texting "LTO VEHICLE PLATE NUMBER" to 2600. One of its services allows you to check a car's plate number to determine whether it is stolen or carnapped/carjacked. Just type in the following on your mobile phone:
Steps:
Type LTO VEHICLE PLATE NUMBER
Then send to 2600.
e.g. LTO VEHICLE XYZ789
2. You will then receive the vehicle information as shown here:
Plate no: XYZ789 / Make: Toyota / Model: Innova gas m / Year: 2011 / Color: Red / Registered last 04/02/2012, has no LTO apprehension, has no LTO alarm. P2.50/text.
3. Contact Highway Patrol Group for more information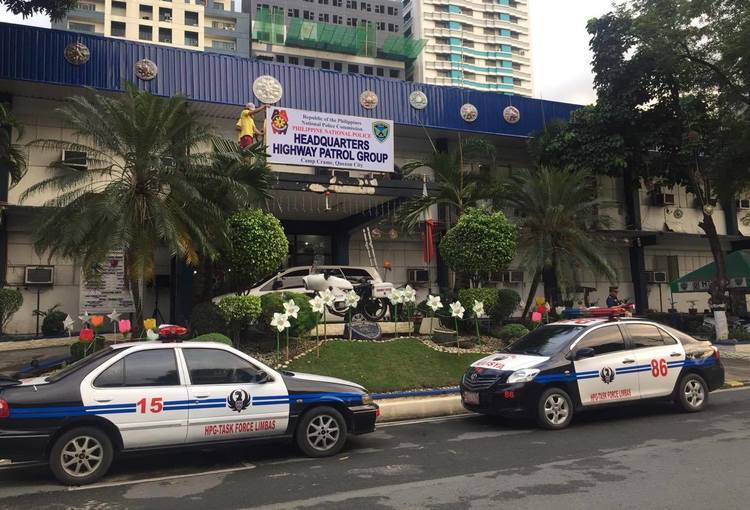 Taken from Highway Patrol Group's Facebook Page
The Highway Patrol Group (HPG) was created in 1954 to "ensure safer highways for all motorists and road users." While they are mainly created to ensure traffic safety along highways, one of their tasks is to help vehicle owners get their motor vehicle clearance certificate.
The vehicle clearance certificate is important because it guarantees that a car is free from any criminal involvement, accident, or court case. That's why it's a good idea to contact them and inquire about your vehicle just to check if it's "clean." You can contact them via the following:
Facebook Page: https://www.facebook.com/Headquarters-Highway-Patrol-Group-800365920063503/ Email: headquartershpg@yahoo.com Phone: (632) 724-8869
4. Report it to the police and your insurance provider
Once you've verified that the used car you bought is indeed stolen, then it's time to report it to the police. Bring all the information you've gathered so they can include it in their records. You also need to report it to your car insurance provider (if your car has one). The last thing you want is to pay insurance for a vehicle that's not even yours in the first place.