Artificial intelligence conscripted to create 'The Ultimate AI Masterpiece' of BMW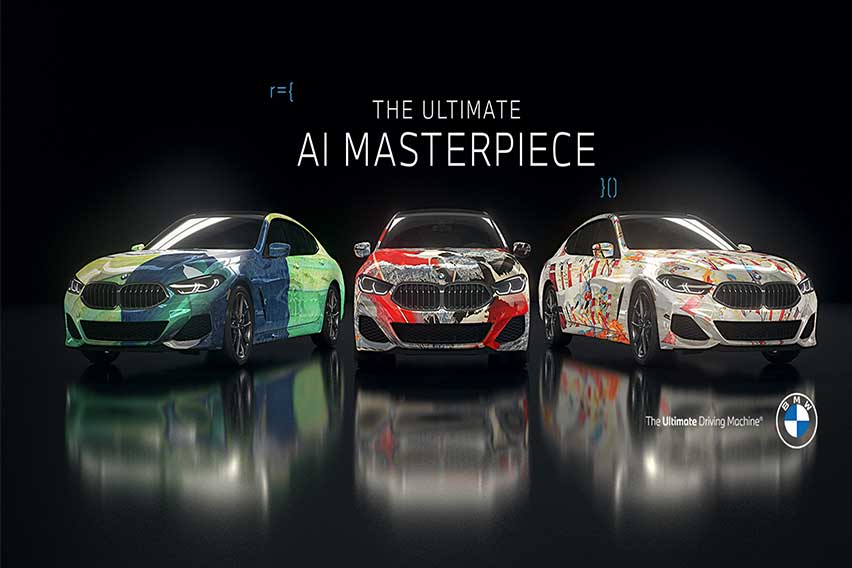 Artificial intelligence (AI) was used in The Ultimate AI Masterpiece by BMW, which are works rendered onto the BMW 8 Series Gran Coupe.

BMW has described the Masterpiece as "a unique exploration of art and technology that uses artificial intelligence to generate entirely new works." The virtual art installation debuts in the Frieze New York 2021 art exhibition, and during the 50th anniversary of BMW Group Cultural Engagement.

'The Ultimate AI Masterpiece' virtual art installation was created in partnership with creative technologist Nathan Shipley of Goodby, Silverstein & Partners, and Gary Yeh, art collector and founder of artDrunk.

Shipley and Yeh used NVIDIA StyleGAN artificial intelligence model to cross-reference over 50,000 images of artwork spanning 900 years of history, and a set of 50 works from artists BMW has worked with over the past 50 years.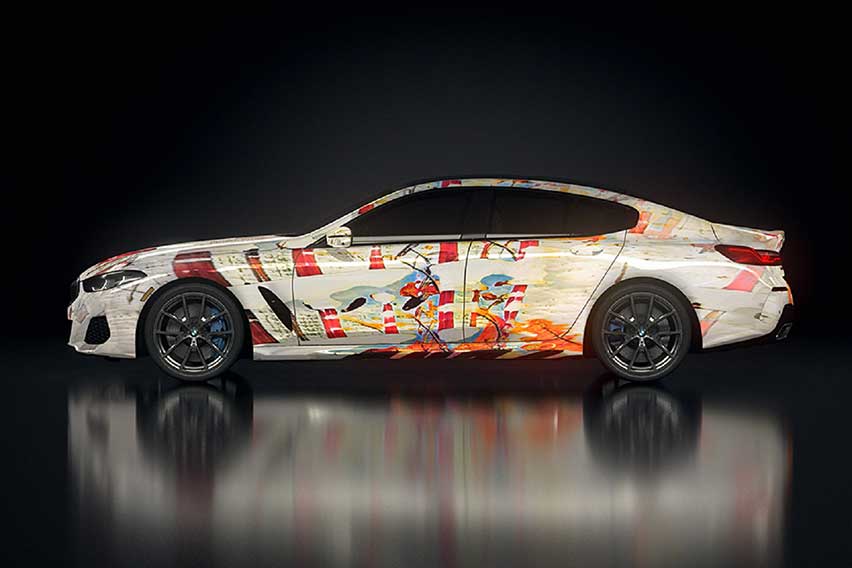 Using these inputs as a basis for understanding art, the AI then generated entirely new artworks from what it learned in classical art and contemporary artists. The works have been projection-mapped onto a virtual rendition of the 8 Series Gran Coupe.

"For 50 years, BMW has supported arts and culture through numerous initiatives as a way engage and interact with consumers around the world in an authentic way," BMW North America Vice President of Marketing Uwe Dreher said.

"As we continue these efforts into 2021, and look for new and creative ways to engage audiences, we shift to a virtual setting where we are combining centuries-old art and the latest AI technology to create something completely new and exciting," Dreher added.

The two artists also collaborated digitally, with Yeh in Seoul, and Shipley in San Francisco.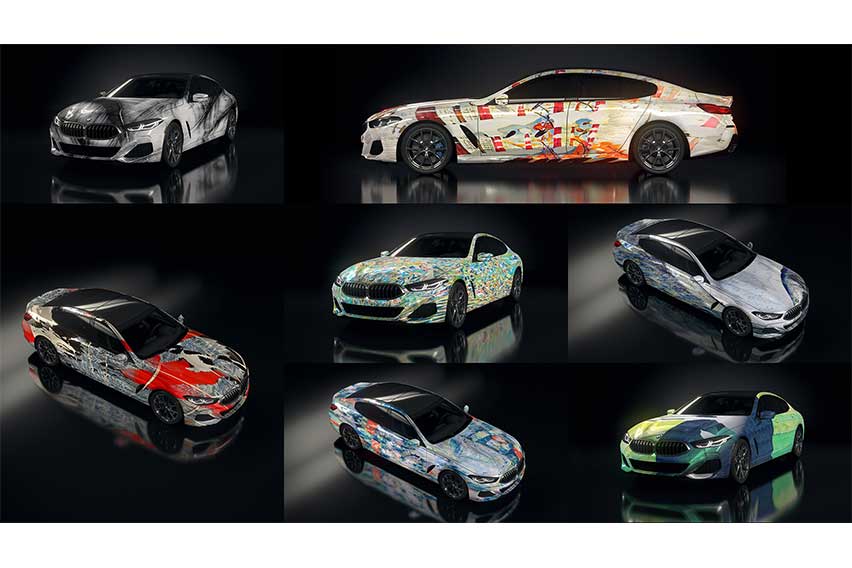 "AI is an emerging medium of creative expression. It's a fascinating space where art meets algorithm," Shipley said.

"Combining the historical works with the curated modern works and projecting the evolving images onto the 8 Series Gran Coupe serves a direct nod to BMW's history of uniting automobiles, art, and technology," Shipley announced.

"During an unusually isolated time in history, we took the opportunity to curate and work with artists from around the world as a means to give viewers a true art experience digitally," Yeh expressed.

"It was particularly exciting to push the boundaries of art, see how technology may influence the art world in the years to come, and build on 50 years of cultural engagement at BMW."

Over the past five decades, the cultural commitment of the BMW Group has included partnerships and activations with renowned artists, musicians, designers, curators, and institutions, the German marque said.

The 8 Series Gran Coupe is the sedan sibling of the 8 Series coupe, which is sold locally as the M850i xDrive variant. This car is powered by a 4.4 liter six-cylinder engine that creates more than 500hp.