Aston Martin maintains World Championship lead in Spa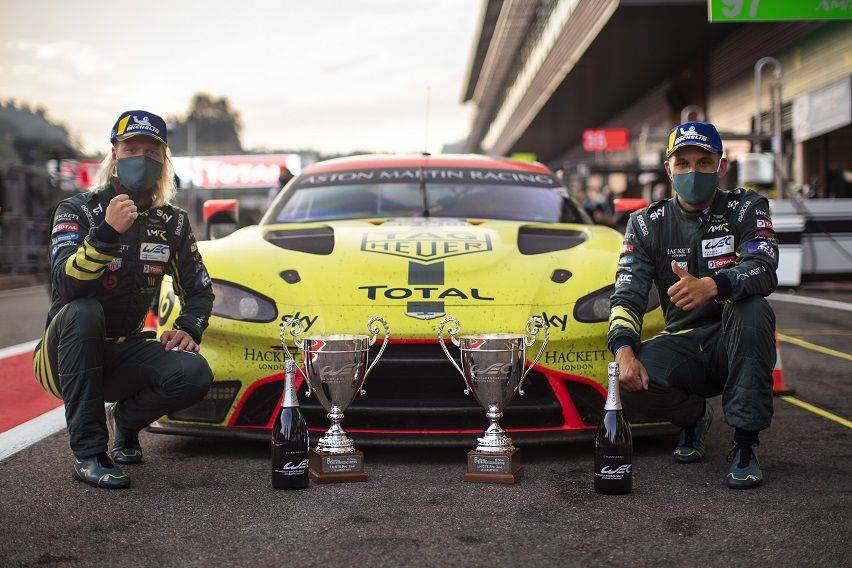 A grueling Round 6 of the FIA World Endurance Championship (WEC) in Belgium saw the Aston Martin Racing Team endure acts of God and man to post a double-podium finish and maintain a substantial lead in the GT Manufacturers' and GTE Pro Drivers' standings.

The race was eventful to say the least, with two heavy downpours causing three safety car periods, two punctures, and several uncharacteristic calls. Still, the #95 Aston Martin Vantage GTE driven by Danish duo Nicki Thiim and Marco Sørensen plodded through the wet tracks to nab second place – finishing just 5.6secs behind the GTE Pro leader.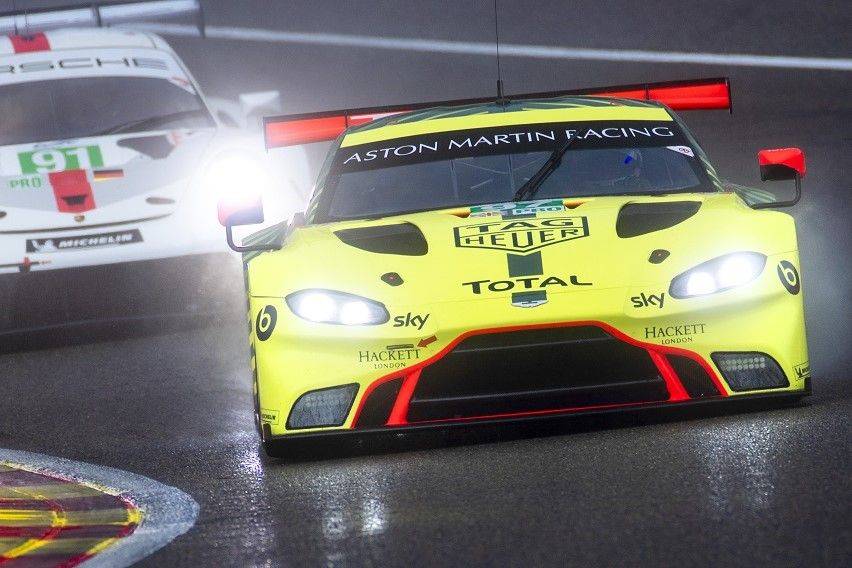 In third position were Aston Martin teammates Belgian Maxime Martin and Englishman Alex Lynn, who came within seven minutes of fuel's-worth of winning the Belgian race for the second year in succession.

Another short Safety Car period and they would have allowed the #97 drivers to save enough fuel to secure the victory. Unfortunately, a quick fuel stop with two laps to go caused them to drop to third position. Moreover, the #97 crew was encountering some problems with the brakes during the closing stages.

Aston Martin now holds a commanding 29-point lead with 219 points overall, with the two #95 drivers holding a 19-point lead in the Drivers' category.

"What a roller-coaster of a race!" Thiim exclaimed. "We had two punctures, which was bad luck, and then two Safety Cars which allowed us to catch back up, which was good luck! And then a huge fight with the Porsche all the way to the end where every tenth of a second mattered. It was great to get a double-podium for the team, and these are important points for the Manufacturers' and Drivers' championships. And that gives us a little bit of a cushion ahead of the next race, which is the big one at Le Mans!"

"A podium at home in Spa is always nice," added Martin. "The race was very difficult, with two very wet periods. It was also a tough race strategically. It was a very good race for Aston Martin Racing. We had a lot of pace in the car, and I think we could have won the race, but we didn't get the luck at the end and we had a small issue that we needed to drive around. If circumstances had been different we could have won with the speed we had."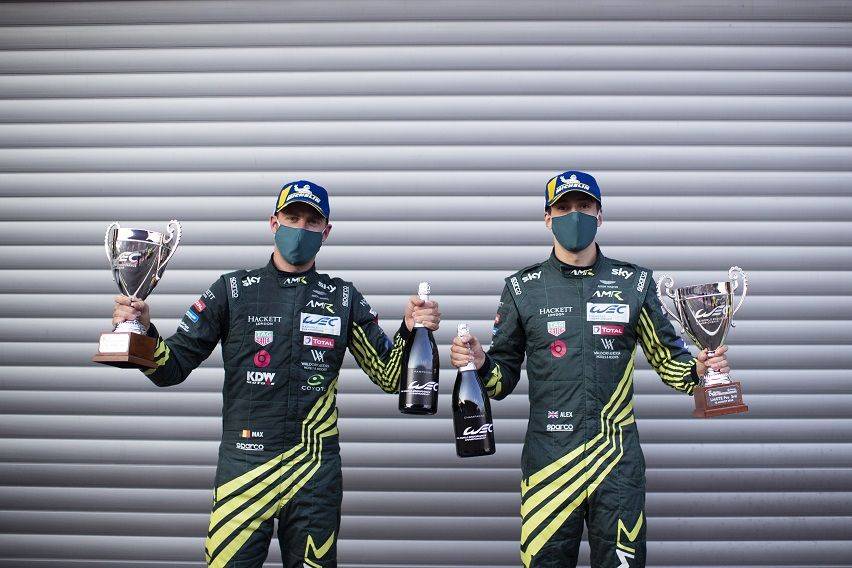 The second-place finish represents Aston Martin Vantage GTE's 15th podium finish out of 24 attempts. Likewise, at least one Aston Martin Racing crew has stood on the podium at every race this season.

Photo/s from Aston Martin