Audi Neckarsulm plant to undergo digital transformation
Audi will implement digital solutions in vehicle production and logistics in its Neckarsulm plant. This is part of the Automotive Initiative 2025 (AI25), in which information technology (IT) will be used in the vehicle production process to make it "more efficient and flexible."
Audi will make AI25 possible with its partners from the academe and IT sector. These partners are: the Technical University of Munich, the Fraunhofer Institute for Industrial Engineering, Amazon Web Services (AWS), SAP, Capgemini, and XL2.
"We already have extensive experience in the areas of vehicle production, logistics and production IT at our Neckarsulm site," Audi Board Member for Production and Logistics Peter Kössler, said.
"We will further enhance these capabilities in a targeted manner as part of the transformation. With our dedicated team of experts and our partners in the AI25, we will develop the site into a leading factory for digital production and logistics within the Group," Kössler added, referring to the Volkswagen Group.
Audi said that its Neckarsulm plant is where "digital solutions for vehicle production and the supply chain will be tested and developed for use in series production."
One of these AI25 digital solutions is the radio frequency identification (RFID), which will make relevant vehicle data available in the entire production line.
A "pearl chain concept" will calculate the ideal sequence of cars on the assembly line. Audi said it can take into account two trillion possibilities that can slow down production speed.
Audi will improve the driverless floor conveyors in the Neckarsulm plant. Used by Audi since 2017, the floor conveyors transport materials within the factory halls without human operation.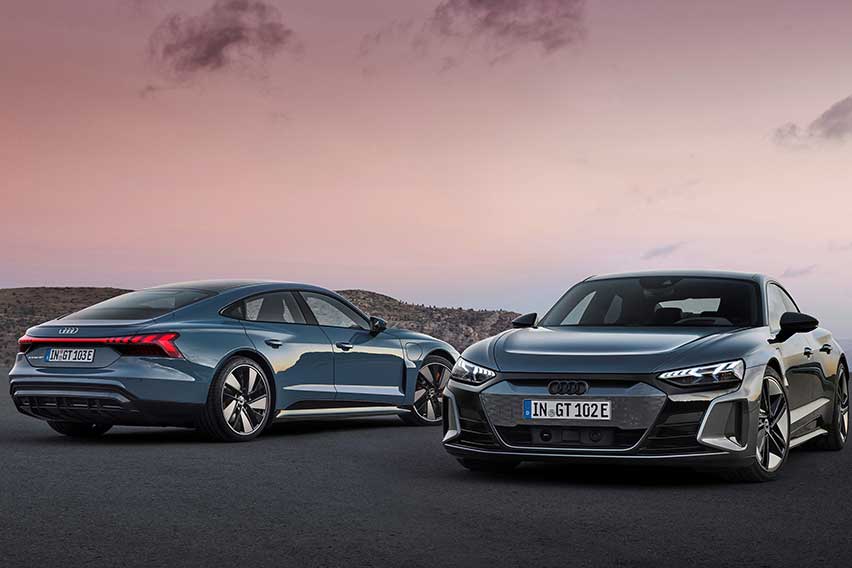 The R8 and e-tron GT will be driven by through the factory halls by a set of gadgets. These devices include RFID chips on the floor, a digital map, and laser scanners, which will work together in steering the said cars.
Predictive maintenance will calculate possible wear and tear in production equipment. 3D assembly of car parts will reduce the use of physical equipment, too. Audi said it has tested certain components of the e-tron GT without creating physical prototypes.
Meanwhile, plant tours can be conducted by Audi virtually with AudiStream. Lastly, an autonomous drone can fly over the plant, and supervise where the cars are parked before they are sent to dealerships.
Photos from Audi
Also read:
You can check out the all-new RS Q8 via Audi PH's Live View
Audi R8: The coupé and the convertible