Auto Expo 2020: Great Wall Motors Unveils Haval Concept H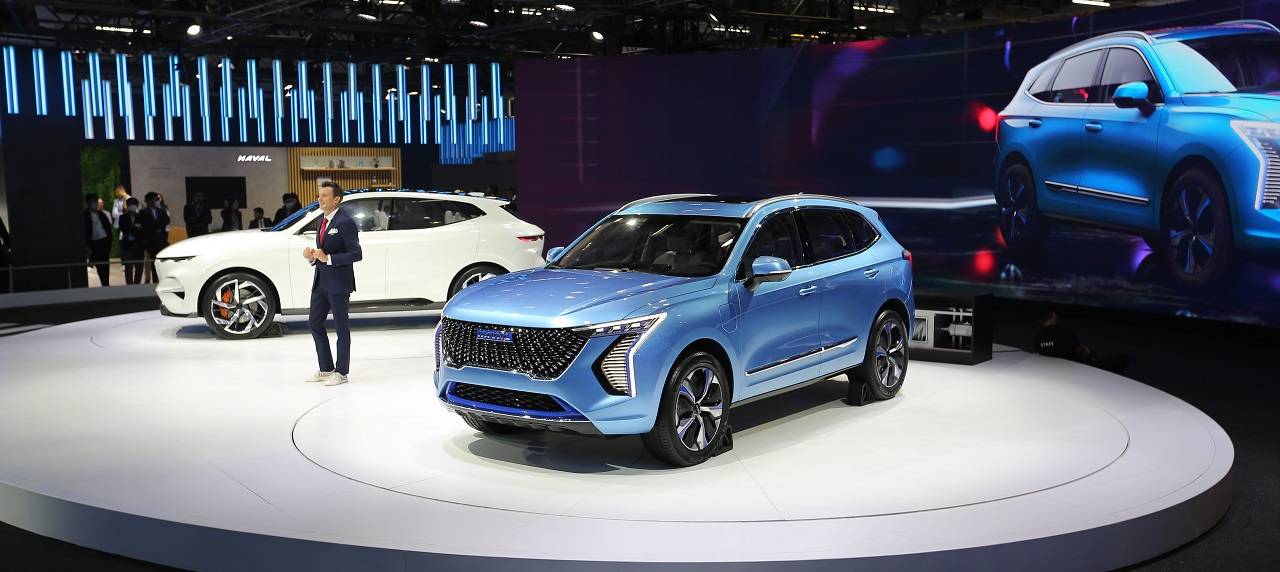 China's Great Wall Motors (GWM) marks its foray into India with the unveiling of the Haval Concept H, a plug-in hybrid electric vehicle (PHEV) that aims to communicate with young car buyers at a deeper level.
The Concept H is described as the crown jewel of Great Wall's display at Auto Expo 2020. Though the car is being described as a concept, it has a lot in common with the Haval F7 SUV, also on display at the event. From the outside, only the front bumpers distinguish the two.
Additionally, the concept receives a lot of the styling cues already present in GWM's current crop of SUVS, but the large chrome-lined grille, LED headlights, T-shaped taillights, and 19-inch alloy wheels are all the concept's own.
Interior-wise, the concept's dash possesses a digital instrument cluster, touchpad gear selector, floating touchscreen infotainment system, fabric inlays, and an LED light bar that runs the dash's width. The front passenger gets his own touchscreen display, complete with trip info, navigation, and more.
A large panoramic sunroof adds to the Haval Concept H's convenience features, while forward collision alert system and autonomous emergency braking enhance the car's safety systems.
As for the concept's powertrain, GWM reveals that the car is propelled by an internal combustion engine (ICE) and electric motor, given its hybrid nature. However, its production versions are likely to start with regular gasoline and diesel-powered models before the electrified version arrives.
GWM is the second car brand from China to enter the Indian auto market after SAIC Motor Corp-owned MG Motor India.
GWM hasn't released any information on its product plans for India, except that it will launch multiple models including EVs, with some to be built in India for export. The company has confirmed it will commence operations in the South Asian nation beginning 2021.
The company has begun setting up its Indian operations, having taken over the manufacturing plant in Talegaon, Pune, previously owned by General Motors to begin its production work.
According to GWM, the company has invested more than USD 1.5 billion (approx. PHP 76 billion) over the past decade, with the money being spent on research and development of cutting-edge technologies such as new energy, intelligent network connection and autonomous driving, as well as the creation exclusive platforms and product lineup for new energy vehicles.
The company plans to introduce the fruit of these investments to the Indian auto market.