Budding Transport Group Gives Free Ride to Frontliners
It is no secret that while there are help given by various sectors and industries—may it be automotive, fuel or others—the need for additional aid is still very much welcome during this quarantine period.
While everyone is affected by this ongoing lockdown, one particular sector, however, is in critical condition with the constraints and limitations posed by the current situation—public transportation.
A newly-established transport firm, Jeepney Kings, has decided to pitch in to the collective efforts to somehow suffice the need for public transportation focused on the country's frontliners.
Some 10 units of PUVs manned by 17 jeepney drivers called "TsuperHeroes" were rolled out in a humanitarian transportation project called "Elmer's Run," named after Francisco.
These drivers take eight-hour shifts for a 24-hour operation to provide free transportation for frontliners and health workers in coordination with some Local Government Units (LGUs).
According to them, the Department of Transportation (DOTr) eventually followed suit and asked other manufacturers to help as well.
"DOTr issued permits from the Inter-Agency Task Force on Emerging Infectious Diseases (IATF-EID) for the vehicles and IDs for the TsuperHero drivers in order to provide 24-hour free transportation unhampered by government checkpoints," Jeepney Kings claimed.
" This effort would not only help small jeepney operators, drivers and assemblers so they would not lose their livelihood in the midst of the pandemic, but also to ferry health workers and frontliners for free to their medical facilities and workplaces," it added.
Such initiative started when Elmer Francisco, CEO and Chairman of 1111 Empire, Inc., maker of Francisco Passenger Jeepneys, asked for assistance in helping small fleet operators and frontliners combat the COVID-19 crisis, which Jeepney Kings responded to.
Among the routes being serviced by Elmer's Run are PGH Manila-Kalayaan Avenue Route, The Medical City Ortigas Route, Parañaque-Las Piñas Route, Caloocan-Quezon City Route, Taguig-Pateros Route, Luzon-wide relief operations of MRRD-NECC and also the Oplan Hatid of UP Los Baños in coordination with the Office of Civil Defense.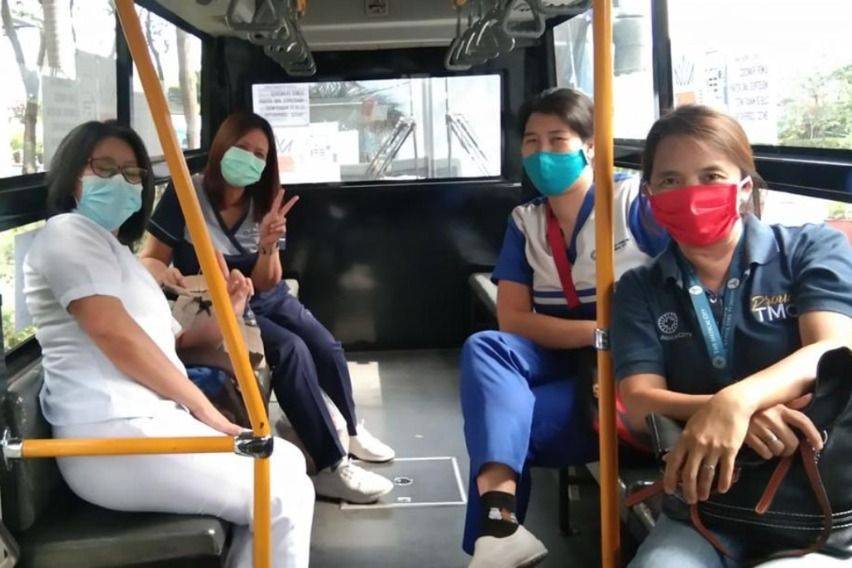 This endeavor also aims to provide temporary employment and livelihood to PUV operators and drivers who all of a sudden found themselves unemployed and unable to even buy food for their families during the lockdown.
Francisco initially engaged the Baclaran-Nichols Transport Service Cooperative represented by its leader Reynaldo Liwag with the support of Izupart Caloocan and they immediately started operations.
Aside from providing free transportation to frontliners and health workers, Jeepney Kings and Elmer Francisco also provided free food for health workers at the Research Institute for Tropical Medicine (RITM), which is the Department of Health's primary Covid-19 testing facility.
Jeepney Kings also distributed relief goods to 'TsuperHeroes' jeepney drivers who were suddenly unemployed.
The team also helps the Department of Social Welfare Development (DSWD), the Department of Agrarian Reform (DAR) and MRRD NECC to fast track their distribution of relief goods to those who need them most.
Jeepney Kings is a recently established modernized jeepney fleet operator backed by investment from local entrepreneurs Enrique Gonzalez and Rajan Uttamchandani, and Hong Kong-based financier Francis "Bing" Zhou.
The Jeepney Kings said that other individuals and companies who are willing to support this endeavor are welcome to contact +639173011199 via Viber, WhatsApp or Telegram.
Also read:
Duterte Announces 30-day Lockdown to Contain Virus Spread in Metro
Here are some of LTO's Approved Modern PUVs that will Replace the Traditional Jeepneys